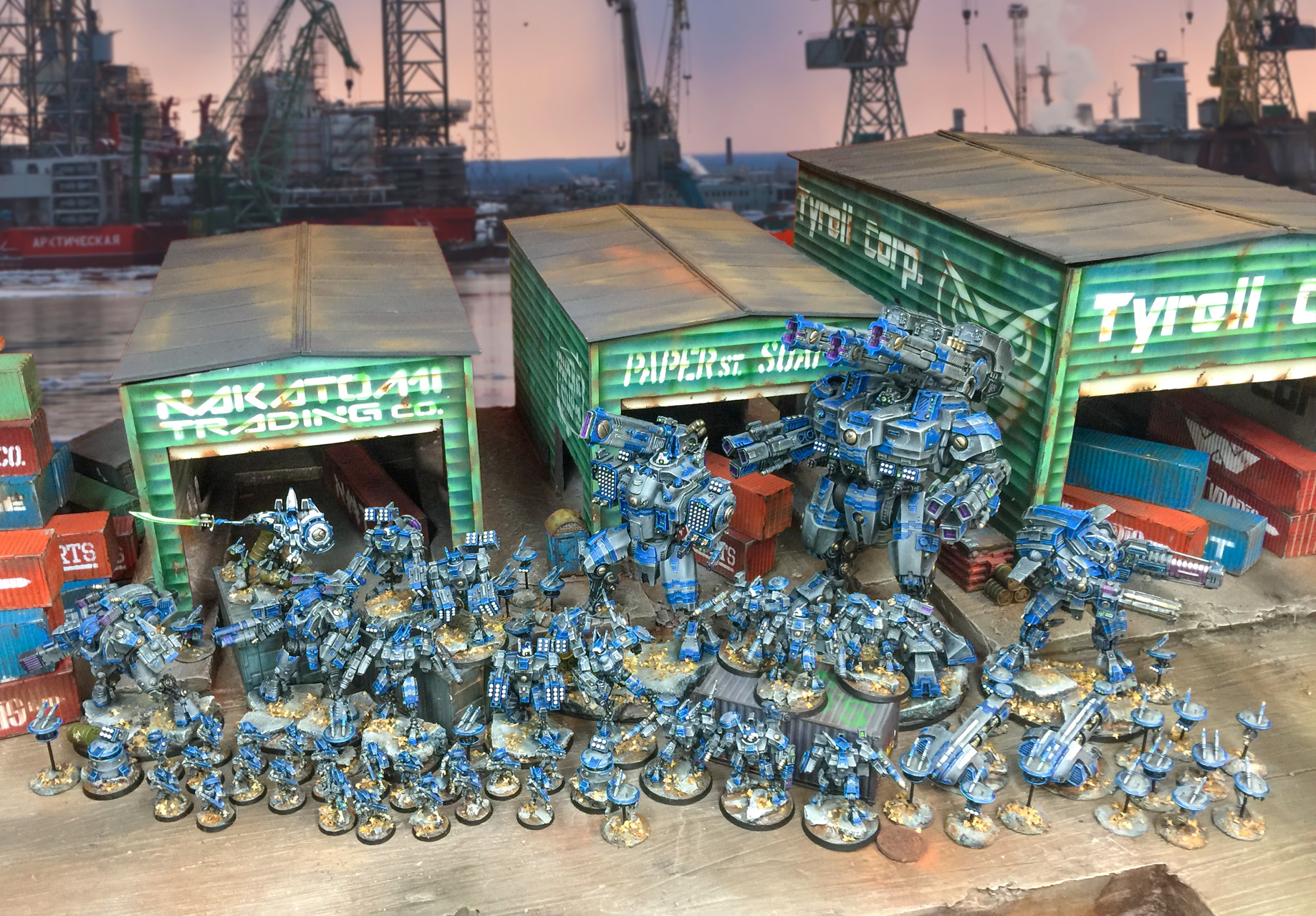 Hello BoLS readers! – get ready for some massive Tau Supremacy.
With the overview out of the way, time to get into more close up photos.  Let's go with likely the first model you see, the Supremacy Armor.
I love painting just about anything, but the Supremacy armor was a special treat.  It is deceptively time consuming, with more detail, panels and surface than a Warhound Titan.
For those curious, the kit is designed to allow magnets in the arms without drilling.  The top mount and weapons are magnetized and it was not difficult.  Be sure to use appropriate strength magnets as they are quite heavy.  For models such as this and Forge World Knights, I prefer a very heavy brass rod in the waist.  It is more reliable than all but a huge magnet and allows for smooth articulation.
Next time, more suits!  Thanks for looking and see you then.
For more images and information on my services:
Thanks, and until next time!