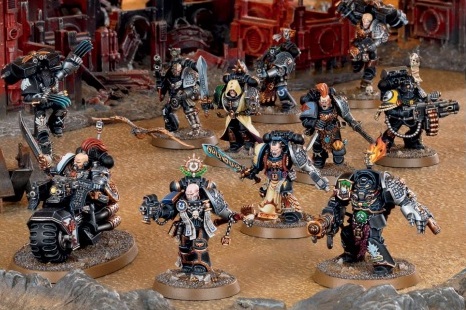 The Tabletop Spotlight is on the Second Wave of New Deathwatch Releases!
The Second Wave of Deathwatch Releases have hit stores and we were lucky enough to have our friends at Dragon's Lair Comics & Fantasy snag the boxes to show off:
Now many of you may already know that we covered the Death Masque Box and Codex: Deathwatch last week. And we saw the upcoming products as well this past weekend. This time we're getting our hands on three boxes: Deathwatch Kill Team Cassius, The Deathwatch Land Raider kit, and The Deathwatch Watch Captain!
The Kill Team Cassius box is a steal of a deal! For $65 you get all the Marine contents from the Deathwatch Overkill boxed game. This is a great buy because each Kill Team Cassius member is basically a mini hero with their own datasheet. Don't believe me? Well you can always check out their rules for yourself via Games Workshop's Page. They are free right here!
The Deathwatch Land Raider is your standard Land Raider kit, but with every version or option included as well. It's the same kit we've seen so there isn't really anything new in the box except for the Deathwatch Accessories Sprue: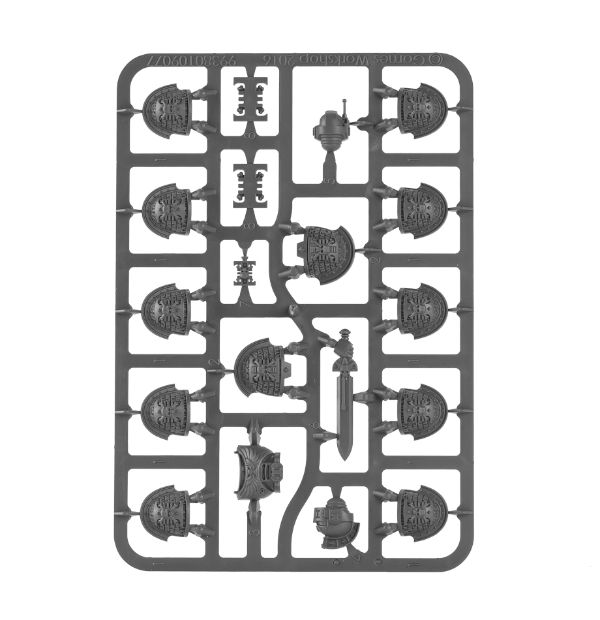 That's right – you get a bunch of the new plastic shoulder pads and Deathwatch Icons in the box. If you're starting a Deathwatch Army and you don't have an Old Land Raider kit or model you can convert over this is actually a good buy. Considering the standard kit is roughly $5 cheaper – I think the Deathwatch Sprue is worth it. However, if you don't need or want a Land Raider then there are other boxes with that sprue coming.
The last kit I want to cover is the Deathwatch Watch Captain. I think this is another good buy as well – you basically get the Space Marine Commander Kit and the Deathwatch Accessories sprue from above. Is this a new kit? No – but it's a cheaper way to get that Deathwatch Accessories sprue than the Land Raider. Keep in mind that's enough to convert 10 other Marines into "Deathwatch" Marines with the correct shoulder pads, 2 other Terminators and you still get the old plastic shoulder pad from the Command Kit as well. Seems pretty good to me!
Overall, this wave may not be full of a ton of brand new kits, but it's got the seeds of something pretty cool starting to form. Next weekend the third wave will hit and the Deathwatch will be a full fighting force to be reckoned with. Are you prepared for the Deathwatch?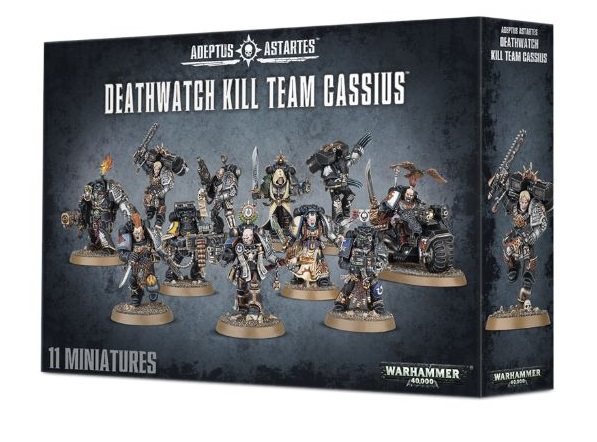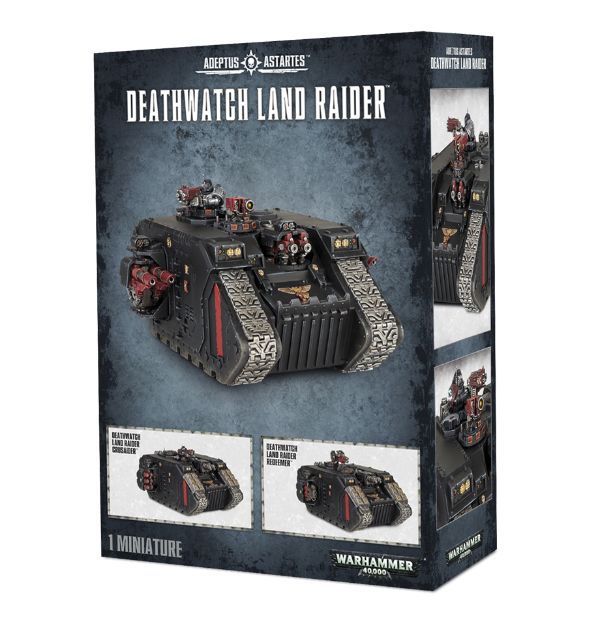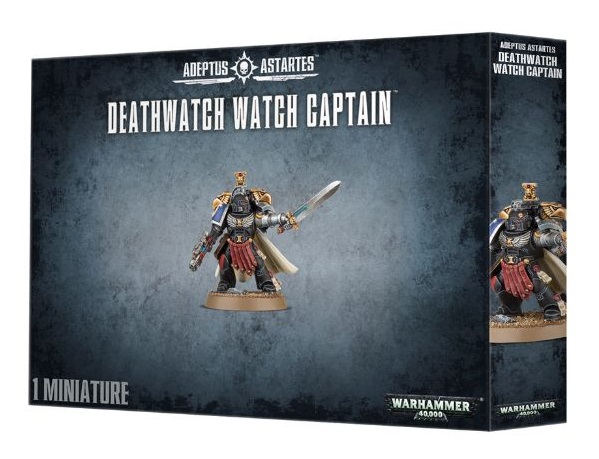 Xenos Beware of the ones in Black…