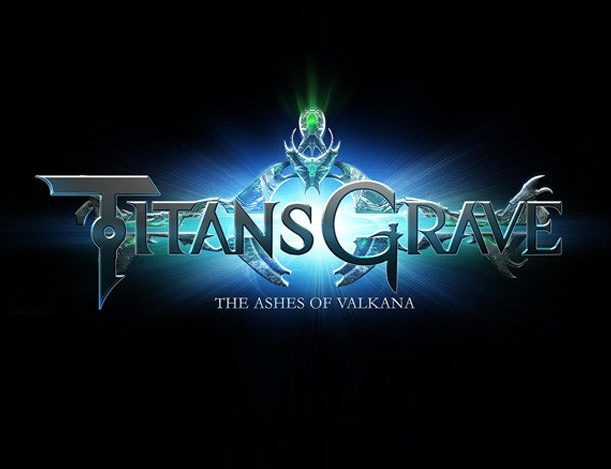 The Tabletop Spotlight is on TitansGrave: The Ashes of Valkana!
Hey BoLS Readers! Do like to do some Genre-bending with your RPGs? Maybe mixing both science and technology together to create something new? Well our friends over at Dragon's Lair Comics & Fantasy have an RPG Supplement for you:
TitansGrave is a setting that was developed with the help of Wil Weaton, Green Ronin and I'm sure a ton folks from Geek & Sundry. This book is a fantastic supplement for Green Ronin's Fantasy AGE RPG system. It's a really neat system that uses a 3d6 mechanic that we've talked about before with the Dragon Age supplement. In fact, if you wanted to get really crazy, you could mix the corebook (which you'll need to really take advantage of this supplement) TitansGrave, and Dragon Age for a really wild time…
I won't get into any story spoilers but if you watched the show then you'll love that all your favorite characters are back! This book is basically their entire first season's worth of adventures in one handy supplement. You can play along with your group and see if things work out differently.
Overall, this is an excellent edition to any GM's collection – even if you're not playing TitansGrave or Fantasy AGE it's still an excellent sourcebook and adventure guide. It's not always easy coming up with gaming ideas so having these supplements around can really help get the creative juices flowing! TitansGrave is in stores now so go check it out!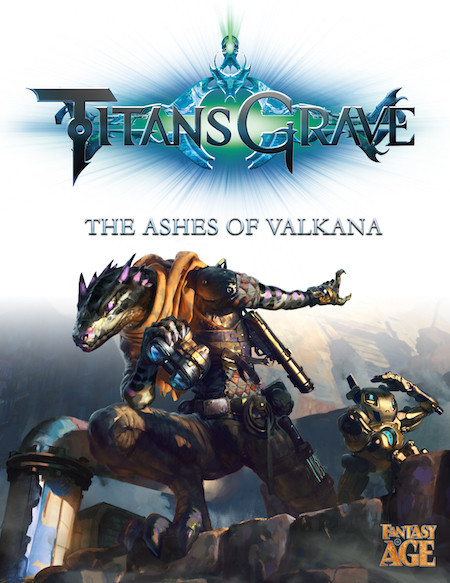 You watched the show; now play the game! Titansgrave: The Ashes of Valkana is Wil Wheaton's new tabletop RPG show on Geek & Sundry. It introduces an original science fantasy setting that mixes high magic and hi-tech. Written by a stellar team of award-winning designers, this companion book for the Fantasy AGE RPG gives you background info on Titansgrave, and all the adventures you saw on the show. The adventures include new encounters and options that will let you make the story your own. So grab your blaster and ready your spells. Titansgrave needs heroes!

Not sure what Titansgrave is, don't know about roleplaying, or want to know more about how the Fantasy AGE rules work in play? See it in action with Wil Wheaton and friends, in Titansgrave: The Ashes of Valkana, on Geek & Sundry:
TitansGrave – where magic and hi-tech collide!