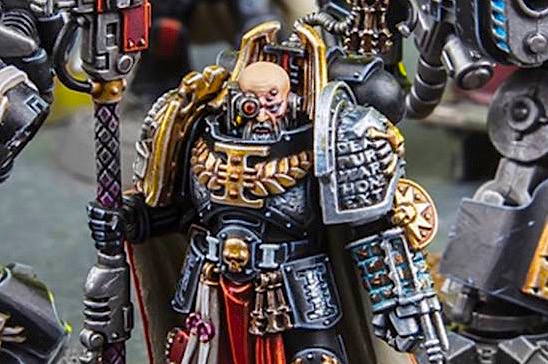 The Deathwatch Watch Master is here – come check out this truly impressive new model from Games Workshop.
The Watch Master may be a single spure clam-pack kit, but that doesn't make it any less impressive. GW crammed a lot of detail into a really tiny package:
This new kit is rife with fine details. From the Torso's subtle etching to the Deathwatch shouldpad/arm and even the Handle on the Guardian Spear – pretty much from top to bottom, this kit has lots of awesomeness sculpted on. And for all it's detail it never come across as a "busy" model. Yes, there are lots of doodads on the belt, =I= icon's all over the place, but still looks clean and elegant.  There is a certain symmetry to the body of armor that manages to be ornate without looking gaudy.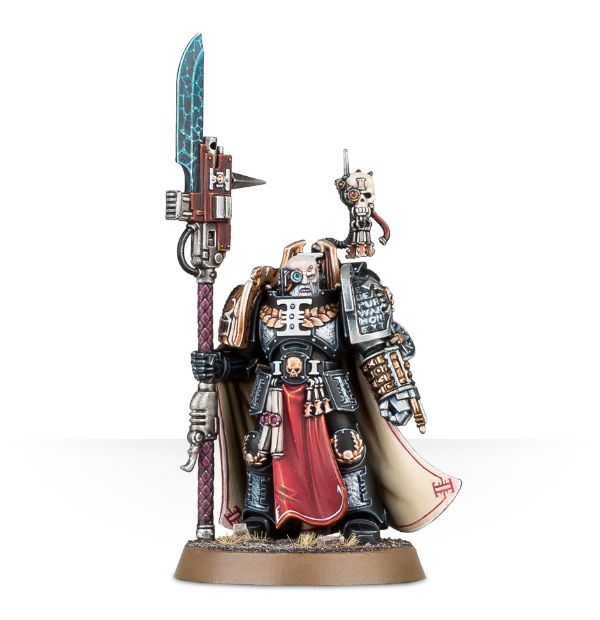 The left arm has the new Calvis wargear which reminds me of an apothecary's Narthecium, only without the blades. The right shoulder has the classic Marine Double-Eagle/Aquila motif and has a blank circle in the middle for you to add the chapter of your choice. I also think the Guardian Spear is very fitting as it's the typical weapon of the Adeptus Custodes who guard the Emperor. It's a symbol showing that the Watch Master of the Deathwatch is a Guardian of the Imperium – I can dig it.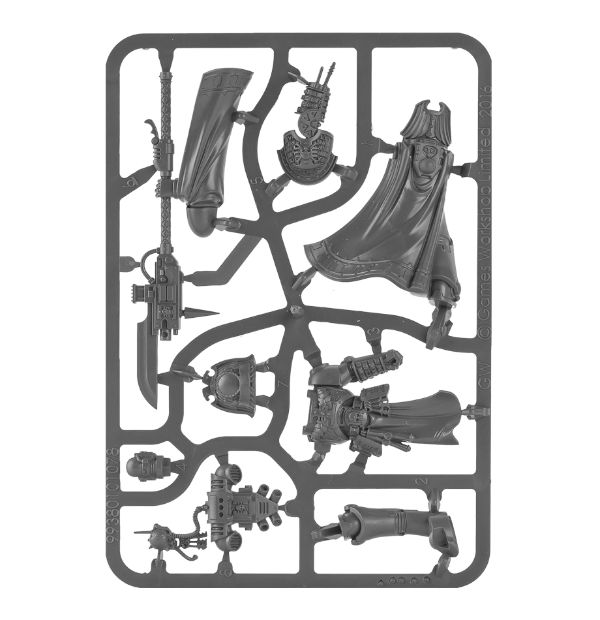 Overall, I think GW nailed it with this kit. The Deathwatch Watch Master is an impressive kit from a technical perspective and from an artistic perspective as well. I didn't even get into how well the "Cuts" of this model help hide the seams or how easy it is to assemble. This sprue is also a fresh run because I didn't notice any mould lines – again that's just a call-out to the quality of this sprue design. It's really well done!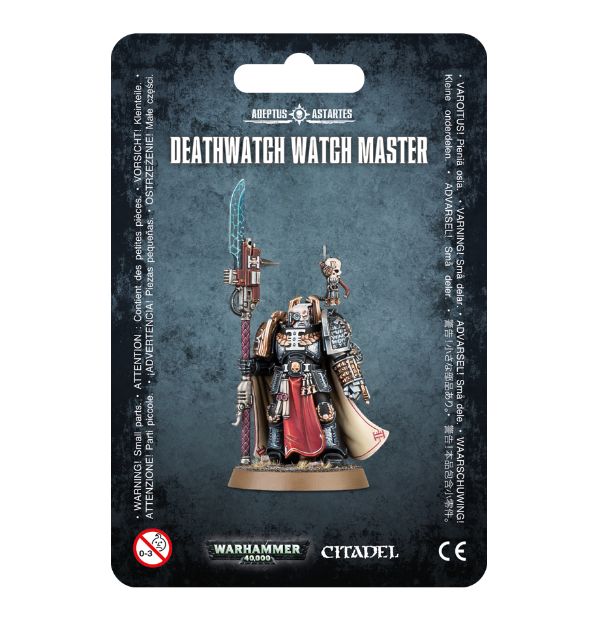 Secretive and mysterious, Watch Masters are revealed on the battlefield as incomparable leaders. With their innate understanding of tactics and strategy, they assess the unclean enemy hordes in an instant, picking out weaknesses and directing their Kill Teams with clipped, precise orders. Not content to merely lead from the back, the Watch Master is a true member of the Deathwatch, his guardian spear launching volleys of bolts designed to annihilate specific targets with ease.
Xenos be afraid. Be VERY afraid.