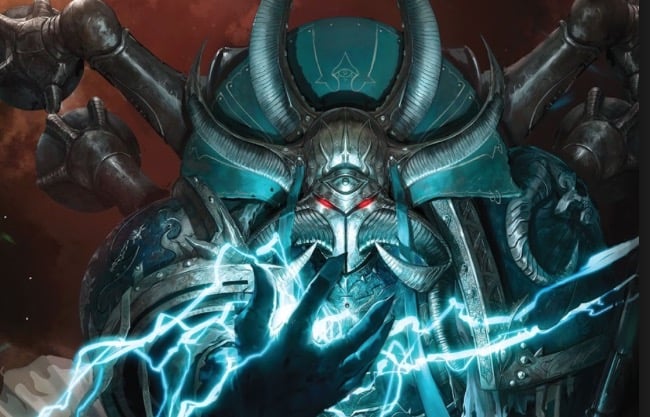 HOLY MOLY – The new Ahriman/Sorceror mini looks awesome! Take a look.
So remember that leaked sprue from a couple weeks back of the obviously 30K Thousand Sons Sorceror in plastic?
This guy: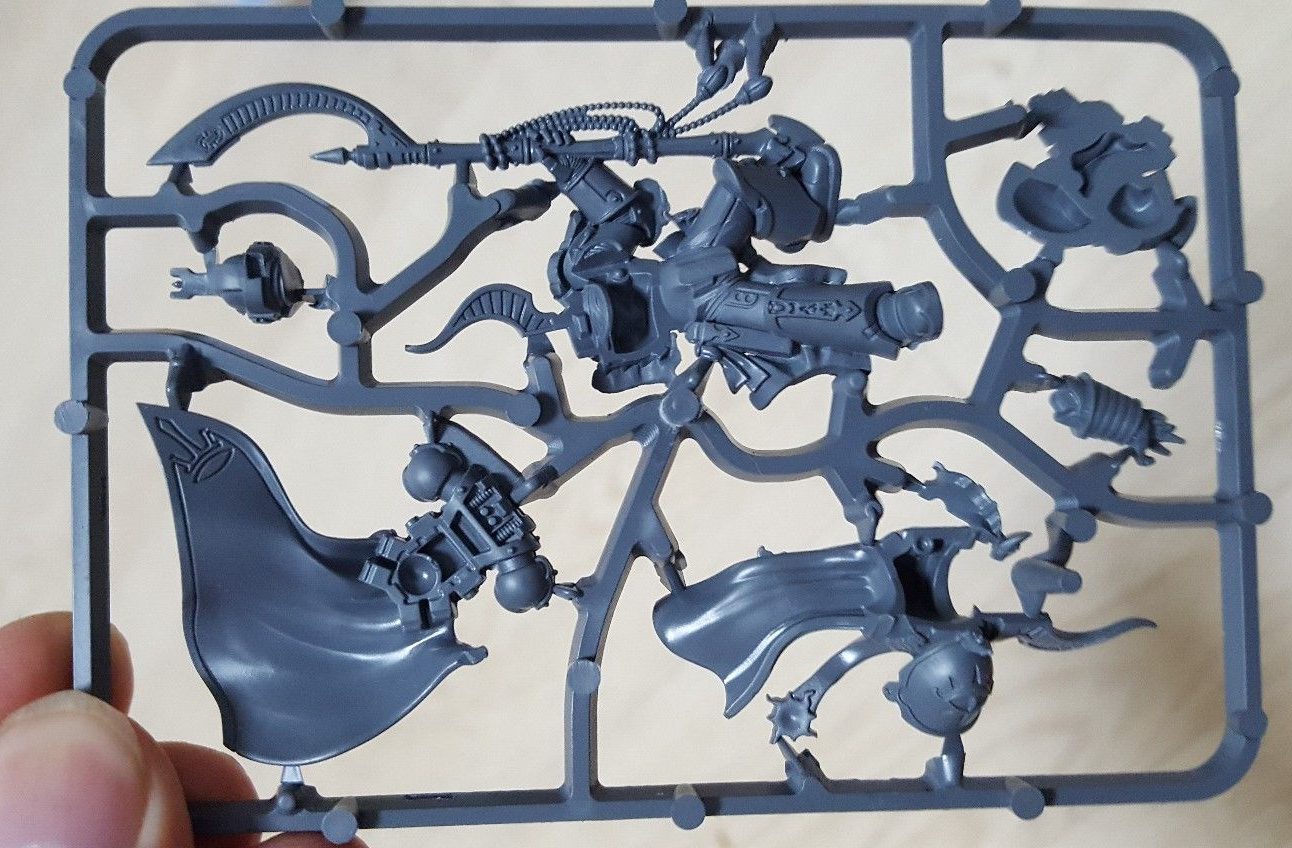 OK, so that sprue came from an ebay auction and it looks like by total chance instead of being shut down by EBay, one very, very lucky guy on Bolter&Chainsword put in a bid – AND WON!
He's gotten the sprue in the mail, put it together and put up these pictures of the little dude assembled:
images via B&C's Athrawes 9-3-2016
Now that we see him in the round, it is absolutely a Thousand Sons Sorceror from the Horus Heresy.  I'd bet on Ahriman, but then again it could be any senior officer. It would appear to be a traitor based on the Eye of Horus on the right shoulderpad – but for you purists who want a Loyalist Thousand Sons model, an X-Acto blade should take care of that in short order.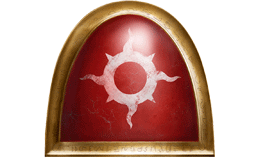 I'm really digging the Scarab motifs. If you recall, there was a set of rumors earlier in the summer pointing to a Battle for Prospero plastic sequal to the Betrayal at Calth set. A model like this would fit right into those rumors.
~Have at it.