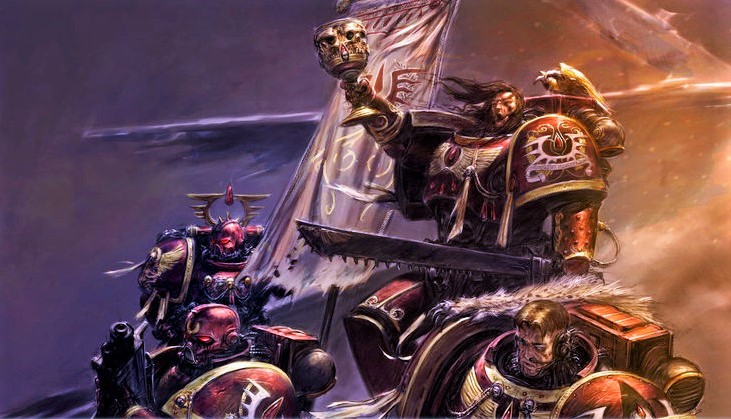 Relics of the new Angel's Blade book have been seen – come see the new weapons of the Blood Angels!
*Update: New Image via Games Workshop*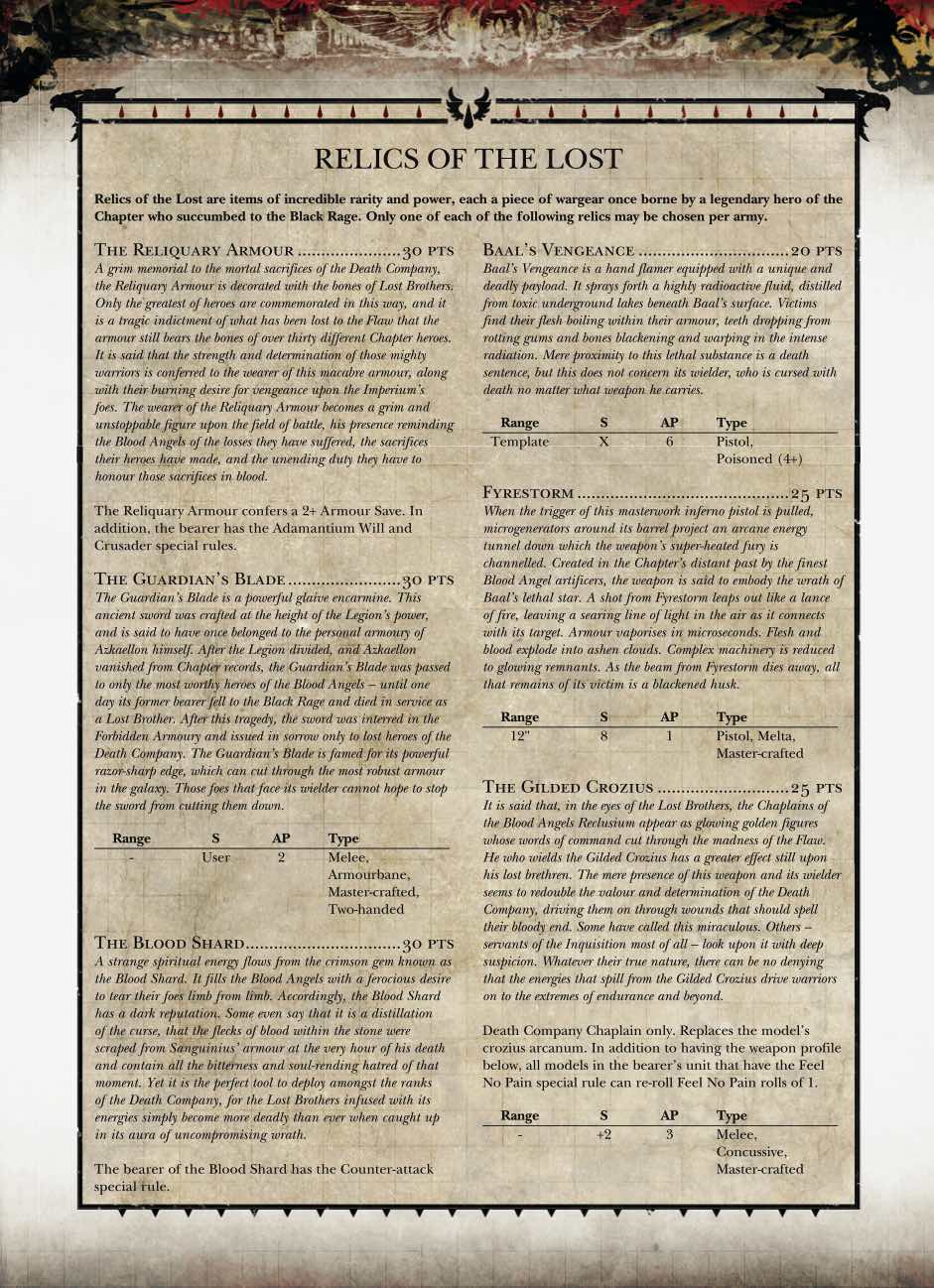 via Scanner
We also get a look at some of the wargear and a quick note as to what some of the new stuff is: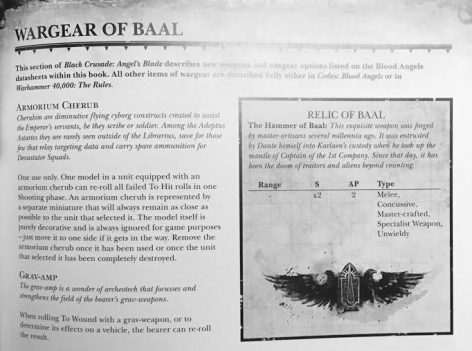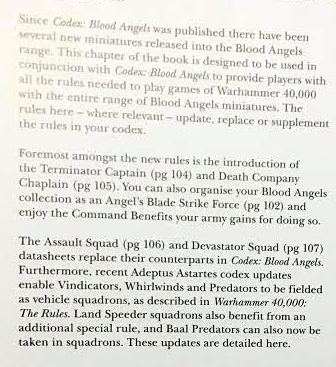 The Relics have some good options in there – I am particularly interested in the Gilded Crozius. That thing could do some real damage to Power Armor and bikers…Also, the Blood Shard giving counter-attack to a unit seems decent enough but I'm not thrilled about the price tag.
But don't overlook the wargear either. Blood Angels basically just got an ammo runt! I guess all that Ork fighting they did back in the day finally paid off. I'm also curious as to who's getting access to that Grav-Amp. I'm pretty sure it's going to be Devastator squads but we'll have to wait and see.
Finally, I like the fact that this book spells out that these rules are to REPLACE their counterparts in Codex: Blood Angels. There is no confusion in that wording. Assault Squads and Devastators Squads have been updated with Angel's Blade.
If you're looking for more info on Blood Angels be sure to check the Formations & Detachment Rumors as well as the "New" unit rumors as well.
If you didn't have a healthy respect for the Death Company Chaplains before you might want to re-evaluate that.