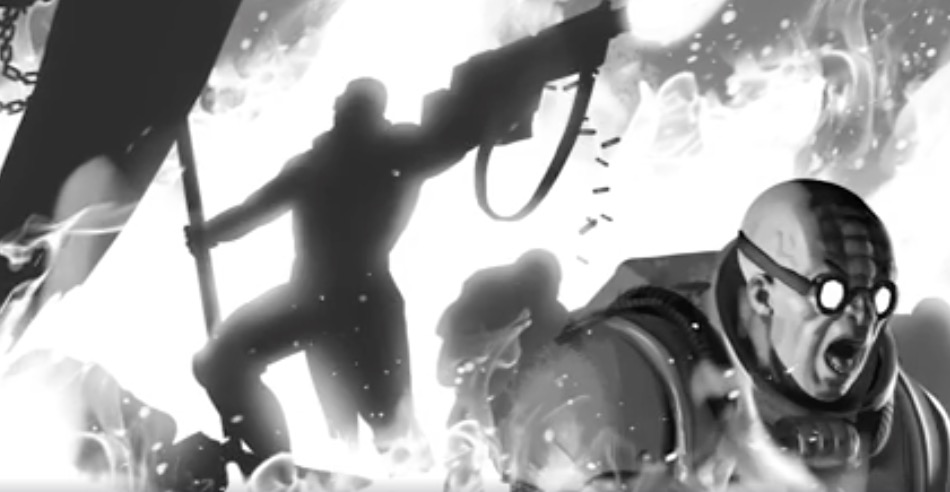 The Genestealer Cult isn't just fighting by tooth-and-claw. Check out some of the other weapons they are getting!
Games Workshop is back with another Genestealer Cult Teaser. This time is a set of weapons that should be very familiar to Tyranid-friendly players…
via Games Workshop (Warhammer 40,000 Facebook)
The day of reckoning draws near. Find out more this weekend.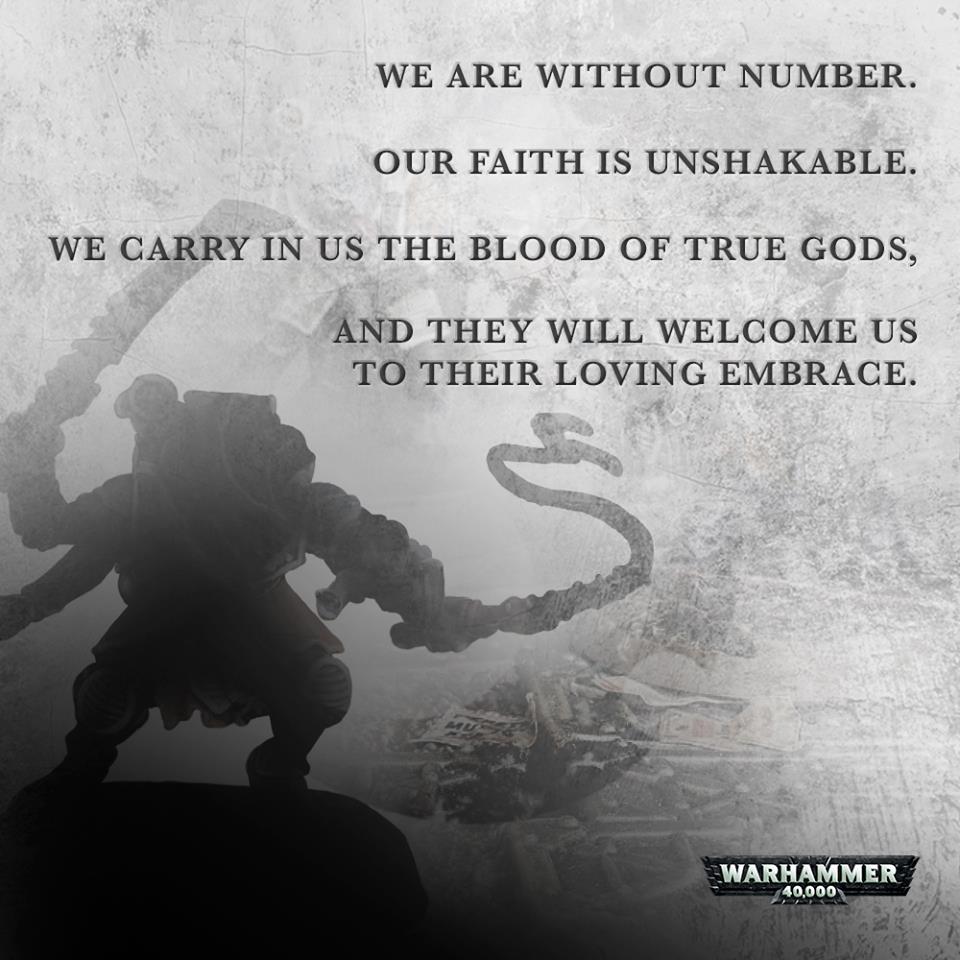 "We are without number. Our faith is unshakable. We carry in us the blood of true gods, and they will welcome us to their loving embrace."
For anyone who's ever built a Tyranid Hive Tyrant or any of the new Tyranid Warriors will immediately recognize those weapons as a Lash Whip & Bonesword. This shouldn't be super surprising because the GC from Overwatch also has models equipped with Rending Claws as well. Plus…Genestealers. At the same time this is still pretty cool news because it's showing that they are getting access to more weapons from the Tyranid Codex.
Now I'm curious if we are going to see more weapon options from the Tyranids in the Genestealer Cult. It's going to be interesting to see how much of a "hybrid-army" the Cult will be between 'Nids and Astra Militarum.
And in case you were wondering, digitally darkening the image doesn't reveal much this time – but maybe you internet sleuths can see somethign there: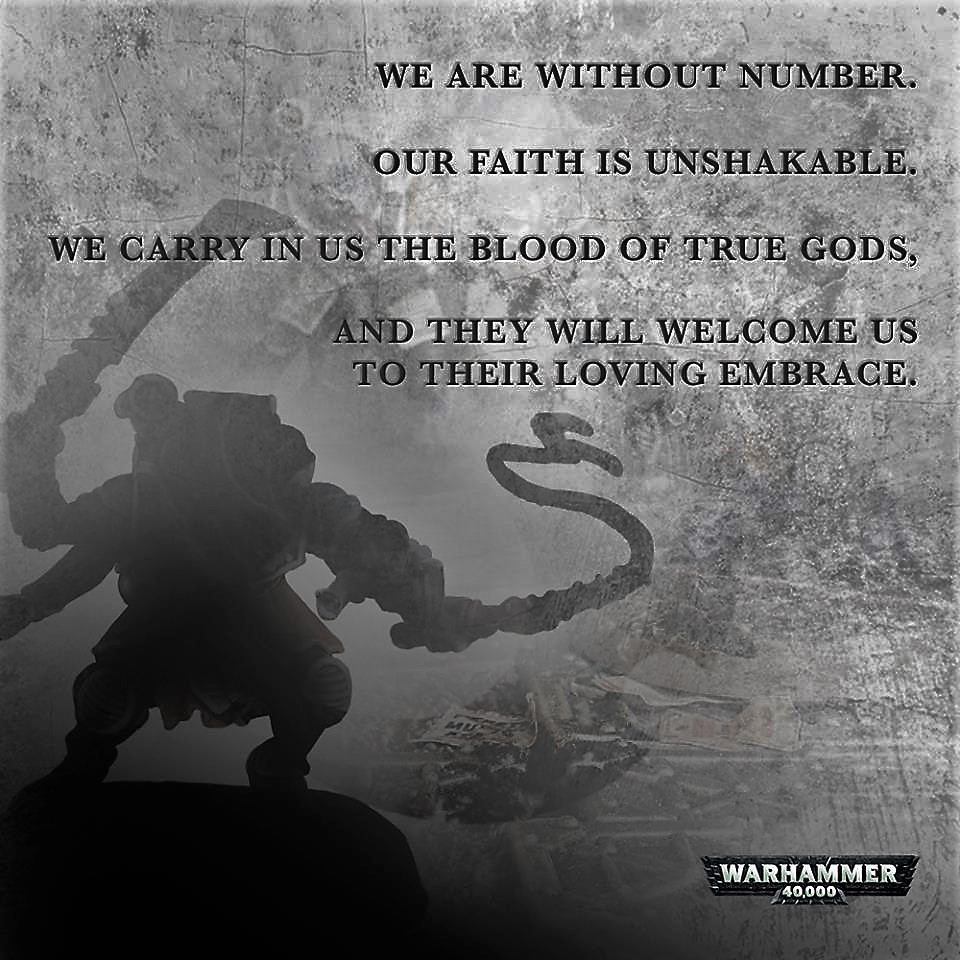 I can see the face of a Hybrid Cultist and their mining light & garb, but not much else.
So far we know that the Genestealer Cult are getting access to:
I have been feverishly painting up my remaining Genestealer Cultists from Overkill set in preparation for this release – I may be getting a bit to excited for this one. Fingers Crossed!
What do you think? What other Tyranid Weapons would you like to see in the Cultist's arsenal?