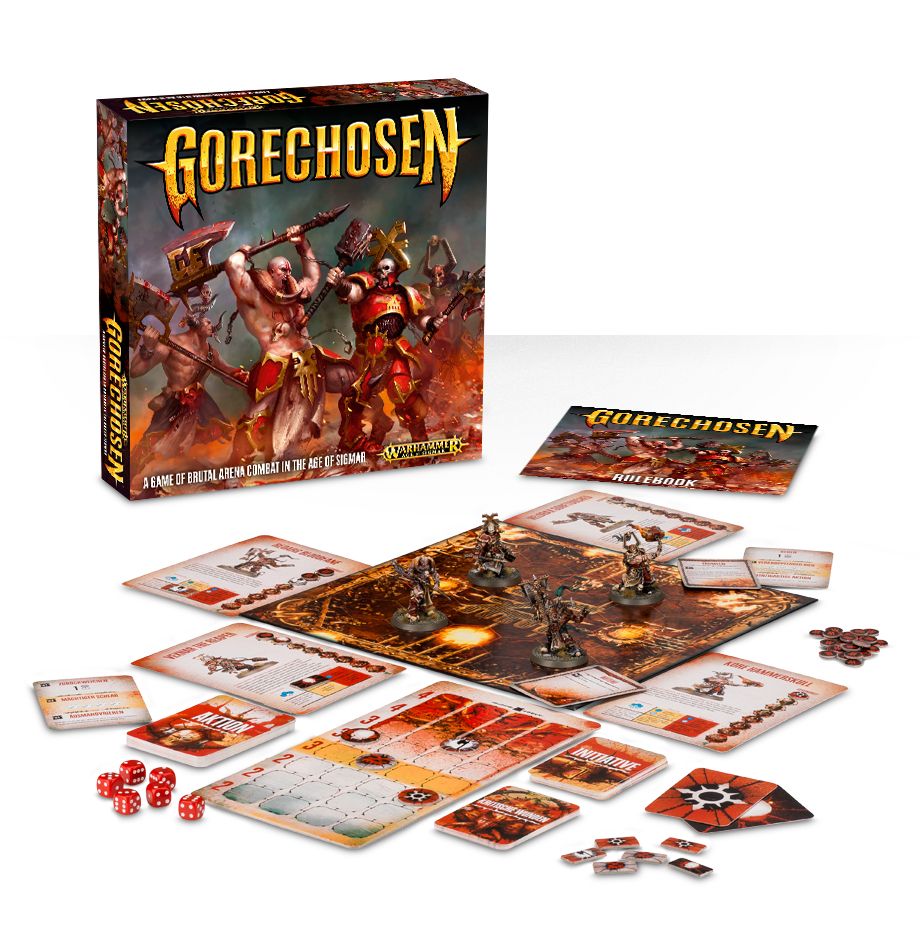 Games Workshop is teasing the Heroes entering the fray of Gorechosen this week. First up is Kore Hammerskull!
Gorechosen is going on Pre-Order this weekend and to get "the blood flowing" Games Workshop is featuring heroes from the game this week. Kore Hammerskull is first on the list and he is brining his hard-hitting Hammer down!
via Games Workshop (AoS Facebook)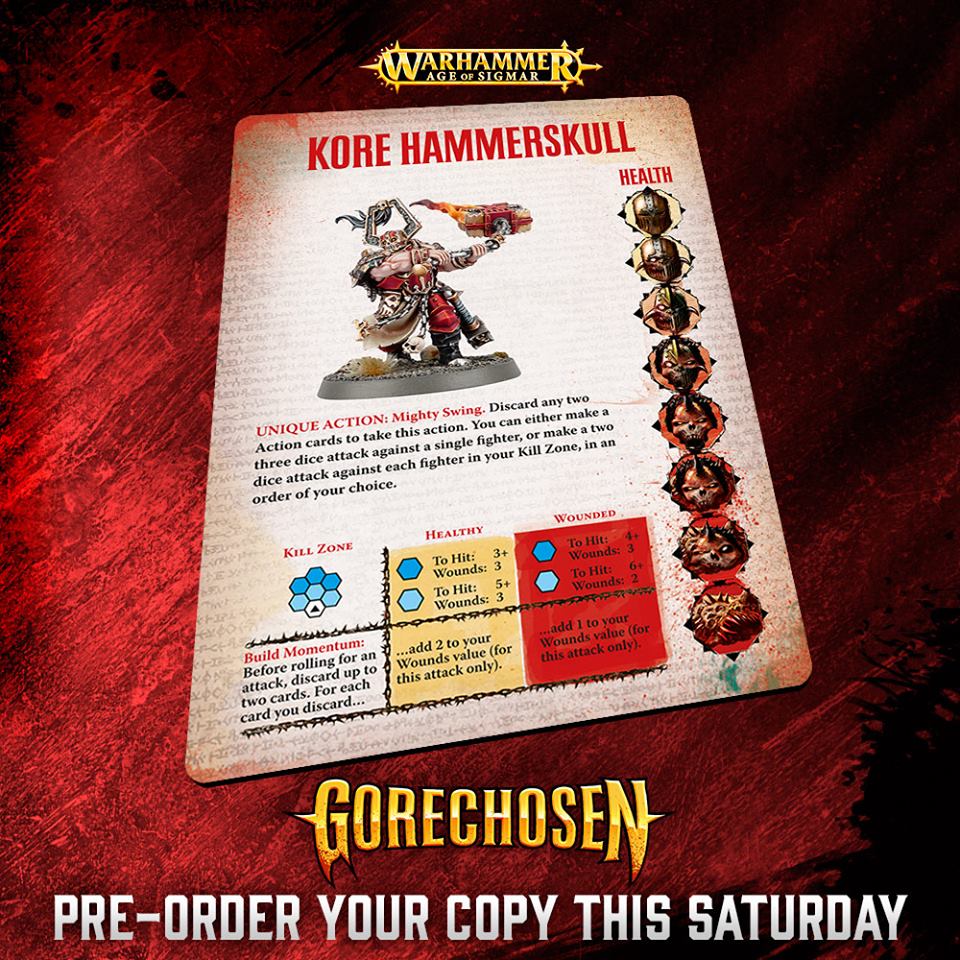 Each day this week, we're going to take a look at a contender for Khorne's favour from the upcoming Gorechosen game.

Kore's swinging hammer gives him the biggest area of effect out of the four warriors. This means that, unlike the other fighters, he is at his best when one hex away, so your best tactic might be to circle at medium range, taking advantage of your larger kill zone.
Just looking at the stat card I'm already getting a sense of how this game is going to play out. It's looking like there will be a lot of wanton death and destruction with this game. Seems fitting considering the name is Gorechosen after all!
We've known that Gorechosen has been coming for awhile now and I'm looking forward to seeing how each character shapes up. The tips on how to play them seem useful. Games Workshop is saying Gorenchosen games could take around an hour to play – but if it's as brutal as I think it's going to be I'm expecting to knock out a game in half that time once I get the rules down.
Plus for $60, you're getting 4 Khorne Heroes that would typically run you much more than that! Here's hoping it's quick, brutal and bloody – Khorne's gotta get his skulls, right?!
Let the Bloodletting being!