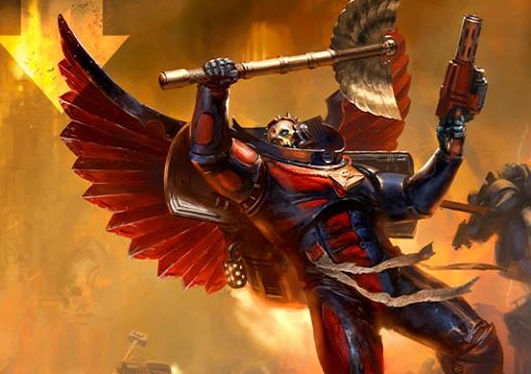 It was a very busy weekend tabletop gamers. Come take a look at everything you missed!

The Blood Angel Pre-orders are here with some new kits and a new book!

Blood Bowl is showing some movement (at last). Here's what's doing the rounds this weekend.

Watch one blacksmith build and use a life size Space Marine Relic-blade!

New Haley! Take a look at the new Privateer Press weekly releases – just hitting store shelves.

One Gamer doesn't see Chaos Space Marines getting a Codex any time soon – But there's a supplement for that.

Sorry everyone, its time to kill the sacred cow. It isn't perfect. Or is it?
Last but not least…

Oh do we have an interesting set of rumors for you Games Workshop fans. Get in here:
~I really want that sword!