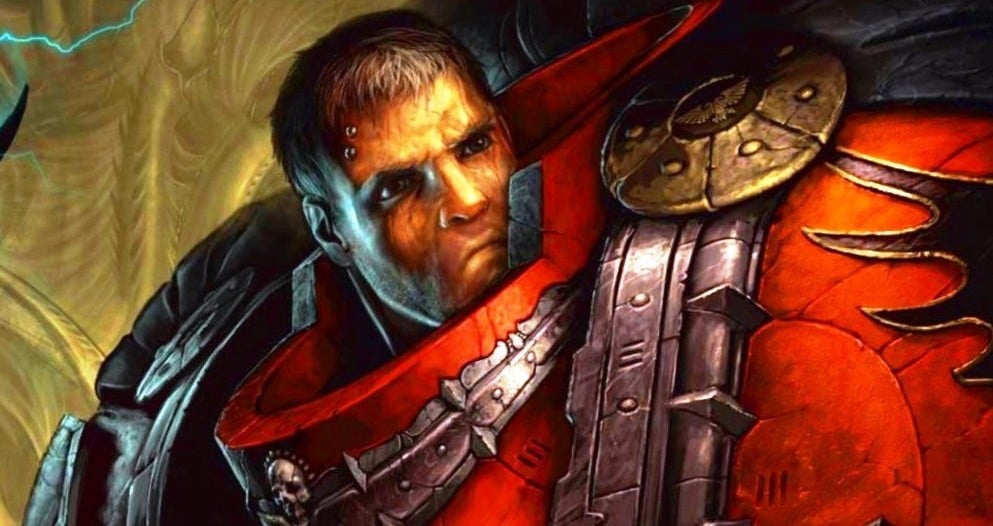 The Blood Angels turn to face Abaddon's Black Crusade. Here's the latest from GW: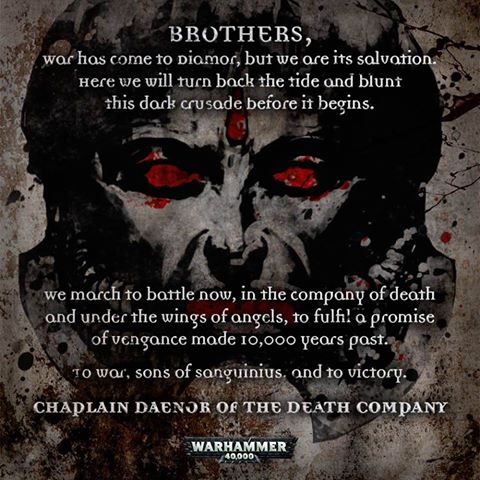 So we've seen Kharn being unleashed to set off the 13th Black Crusade. Traitor's Hate describes the initial movement of Chaos to break out of the Eye of Terror. today we see the first Imperial response. On the world of Diamor, the Blood Angels will make a move in the new Angel's Blade book.
Based on that language and image, I would expect the Death Company to be heavily involved.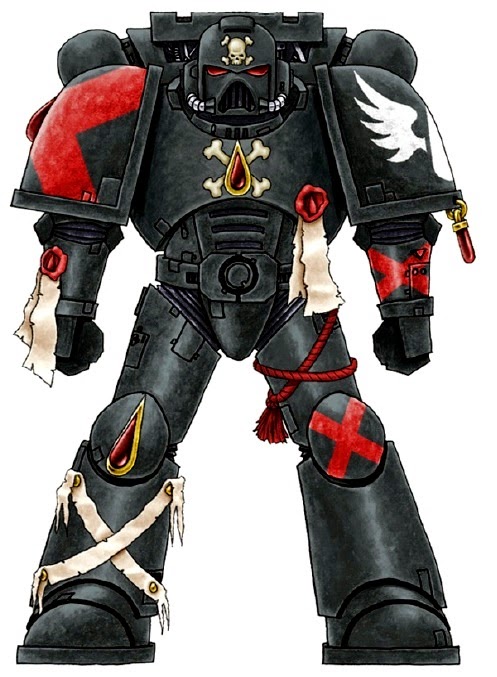 I think what we are seeing here is GW taking the Angels of Death "overlay supplement" treatment that we saw with Codex Space Marines being applied to other books.  If these two books modernize and update both the CSM and Blood Angels codex, that would go a long way towards rebalancing two of the games underpowered factions – and in 2 weeks!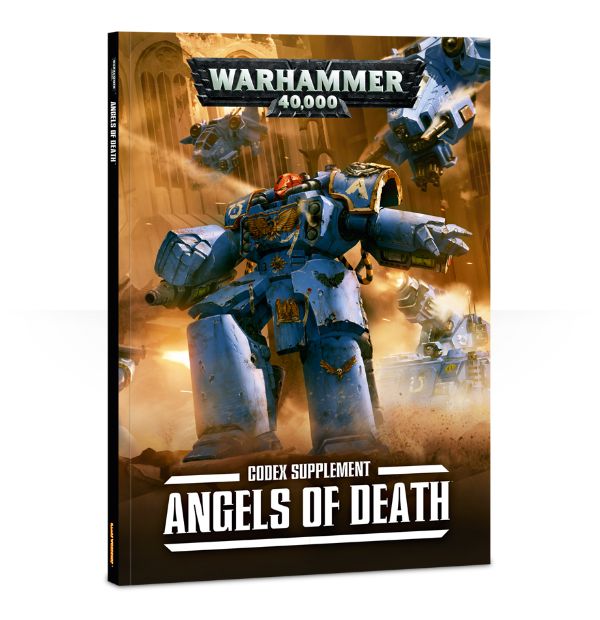 ~ I wonder how far Abaddon gets this time – maybe all the way to Terra?