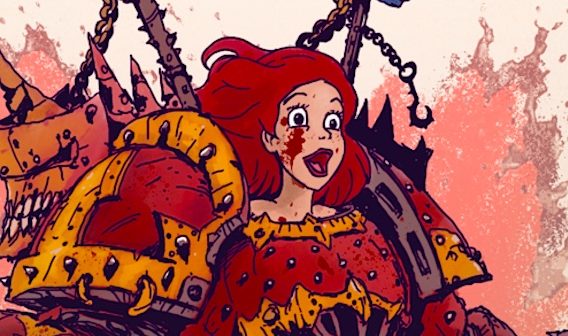 Pimpcron wonders, what if GW made Disney movies? These might be some of the songs you'd see!
Hey ya'll! Today your favorite Pimpcron is here with some Disney songs that I gave the 40k-treatment. Enjoy!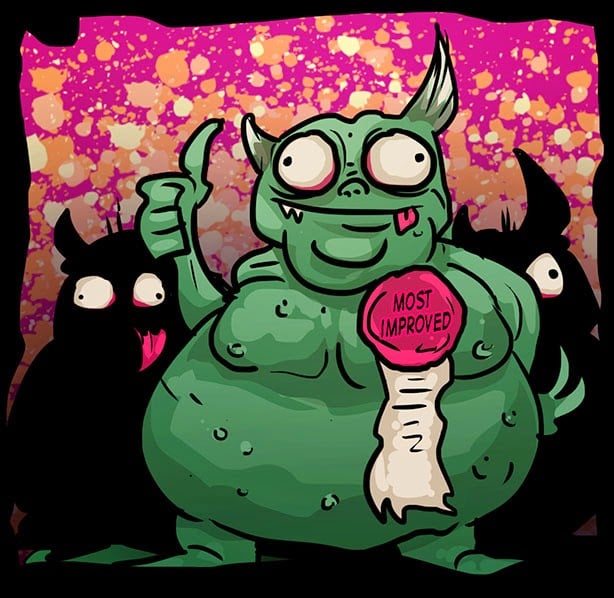 Some Puss and Some Rott-a
(Hakuna Matata, Lion King)
Some puss and some rott-a! Covered in phlegm and mold
Some puss and some rott-a! Ain't no passing cold
It means no doctors, for the rest of your days
It's our Healthcare-free philosophy
Some puss and some rott-a!
Some puss and some rott-a!
Yeah. It's our motto!
What's a motto?
Nothing. What's a-motto with you?
Those two words will solve all your problems
That's right. Take Pumbaa here
Why, when he was a young human…
When I was a young human!
Very nice
Thanks
He kept up his hygiene with incredible zeal
He would take a full shower after every meal
I spent my whole life, scrubbing my germs away
It hurt when I realized, I would die anyway
I looked for an answer          What was the answer?
Papa Nurgle's cancer!            Now you're fancier!
And now I'm tougher!        How do ya feel?
Like a Badass Mother-F…
Hey! Pumbaa! Not in front of the kids!
Oh. Sorry
Some puss and some rott-a! Makes skin peel right off
Some puss and some rott-a! Ain't no passin' cough!
It means no check-ups for the rest of your days
It's our ointment-free philosophy
Some puss and some rott-a!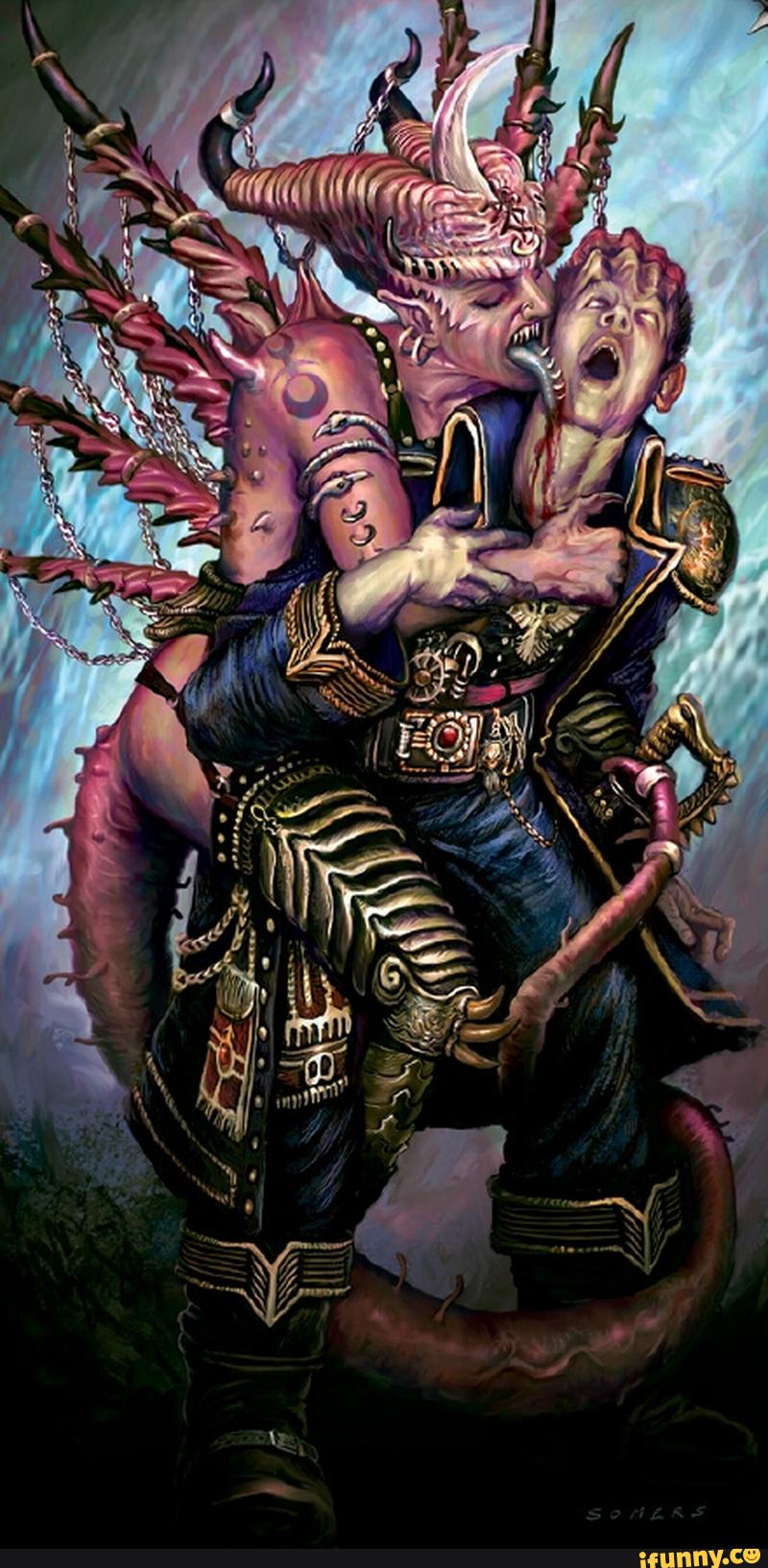 I Can Show You The Warp
(A Whole New World, Aladdin)
I can show you excess
Glutinous, sensual extremes
Tell me, human, now when did
You last let your lust decide?
I can open your mind
Take you in rapturous thunder
Over, sideways and under
On urges you can't deny.
Into the Warp!
A new Slaanesh-y point of view
No Empire decides your fate
This place is great
(Just ignore all of the screaming)
Into the Warp!
A terrifying place I never knew
But now that I'm in here
It's extremely clear
That now I've made a huge mistake with you
Unbelievable pain
Drunk with emotion, I'm reeling
Soaring, tumbling, I'm screaming
Through a dark as midnight sky
This is my new world!
(Don't you dare close your eyes)
A hundred thousand things to feel
(Hold your breath – it gets better)
By now my soul is marred
I've went too far
The Grey Knights will surely be after me
You've been given a new life
With new helpless victims to pursue
We'll chase them everywhere
There's time to spare
Now that I am deamon-possessed with you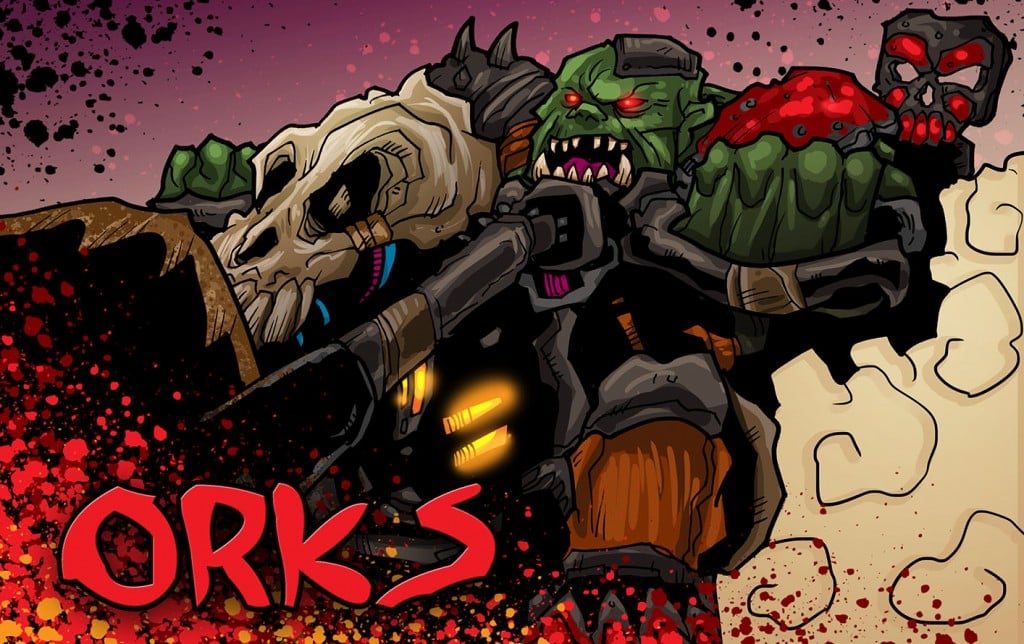 Being Orky!
(Under The Sea, Little Mermaid)
The teefs is always whiter
In some other ork's mouth
You dream about building stuffs
But that's not what we about
Just look at da boyz around you
Fighting right on the floor
Such wonderful carnage around you
What more is you lookin' for?
Being Orky
Being Orky
Fightin' and Squabblin'
Don't be a Snotlin'
Come fight with me
Look at da Humees, they work all day
For some dead guy they slave away
While we be smashin'
Zooming and crashin'
Being Orky!
Out here all de Boyz is happy
All punching, no work or chores
The Meks in the shops ain't happy
They sad 'cause they are a bore
Even the Grots is lucky
And they have a worser fate
They might all get kicked and cussed
But they get to fight all day!
Being Orky
Being Orky
Nobody beat us
We'll take their teefs's
Just stick with me
We stomping around kicking butts
In the Mek shop dey sortin' nuts
We got no troubles
Dey chuckin' bubbles
That's Not Orky!
A Note From The Pimpcron: The Nurgle and Ork ones were really fun to write, but I was surprised at how accidentally dark the Slaanesh one became. It was meant as a funny song, but quickly felt insidious and creepy. But I liked it, so I kept it.
If you want to hear an awful, awful rendition of these songs: