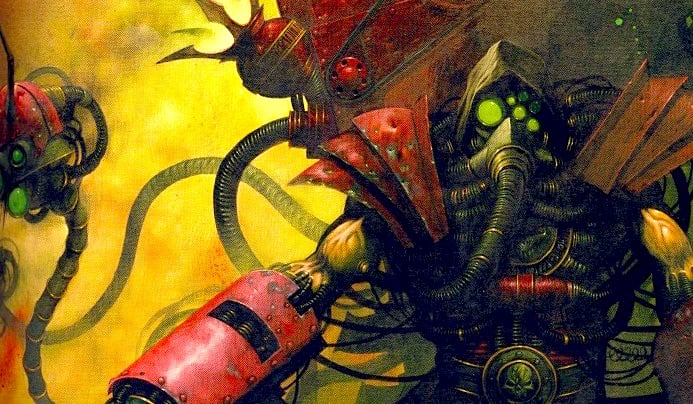 Forge World has a message for you – fire up your Decoder Rings and get in here!
Looks like Forge World is getting in on this whole teasers by Facebook thing – check out their latest "Transmission"
via Forge World (Facebook)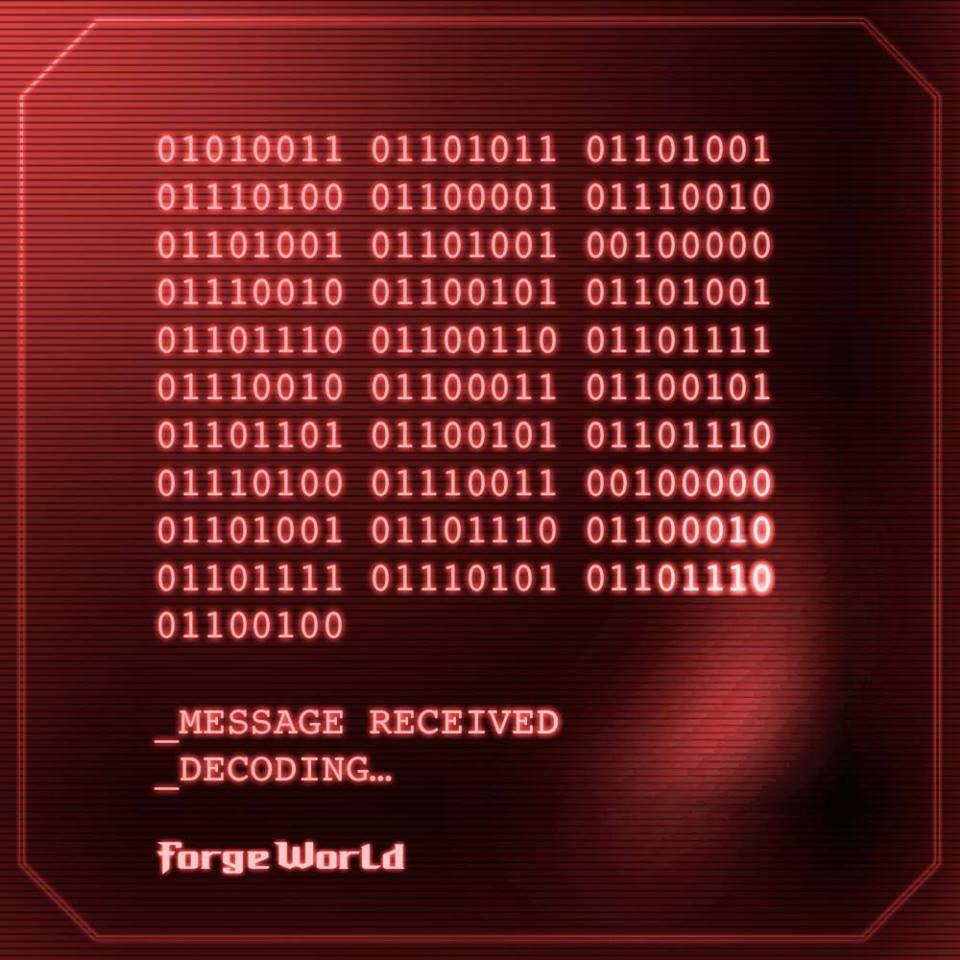 "Any ideas folks?
Guess we'll find out tomorrow."
It's a simple Binary Code. If you want the translations scroll down:
Spoiler Warning
.
.
.
.
.
Last Chance.
.
.
"Skitarii Reinforcements Inbound"
There you have it! Guess I know who we can expect tomorrow! Here come the Skitarii – but who's side are they on this time…
Binary…Why does it always have to Binary with these guys…