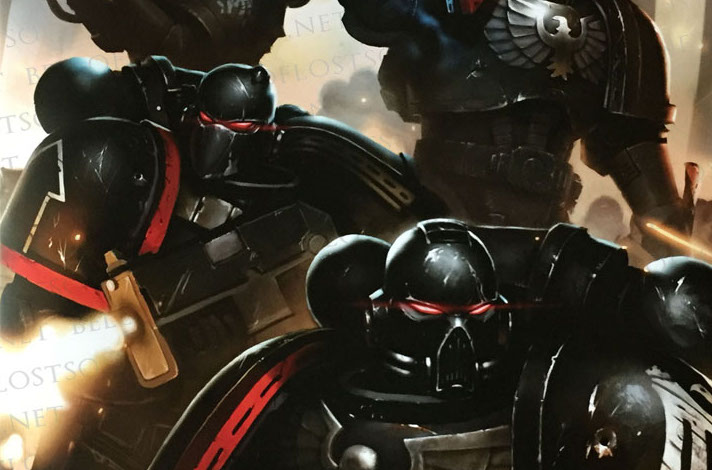 Kill Team is just what 40K needed – an way to play small and fast. Here's how to play and why Kill Team is important:
With Killteam GW has completed the trilogy of ways to experience the Grimdark on the tabletop. Let's take a closer look: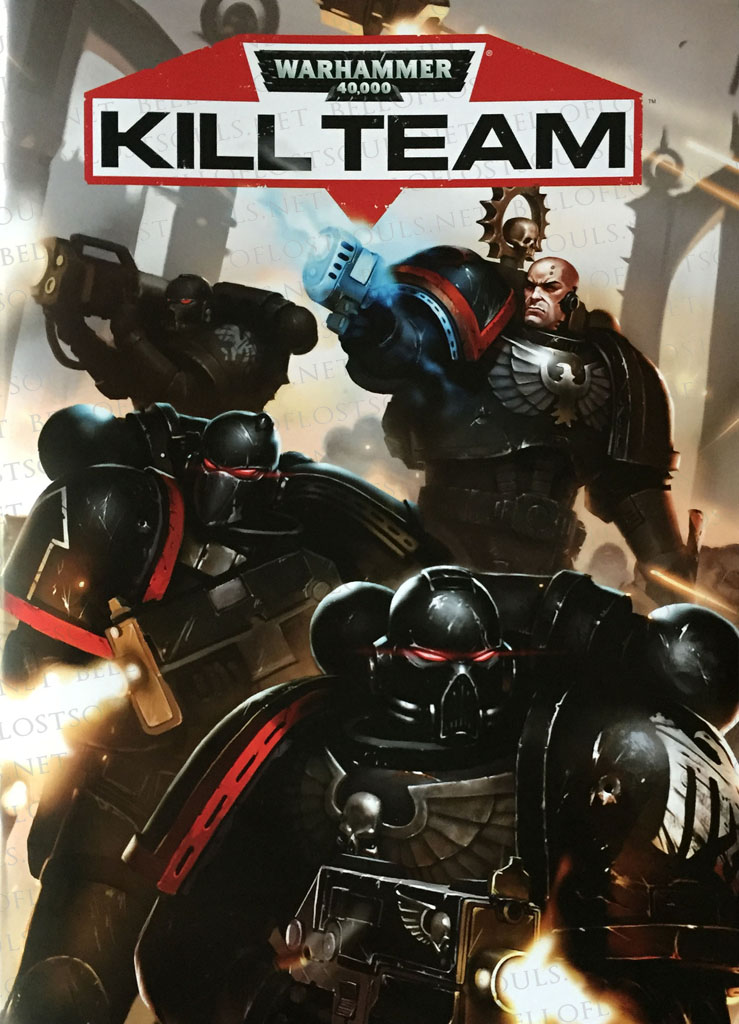 Let's start off with the basics: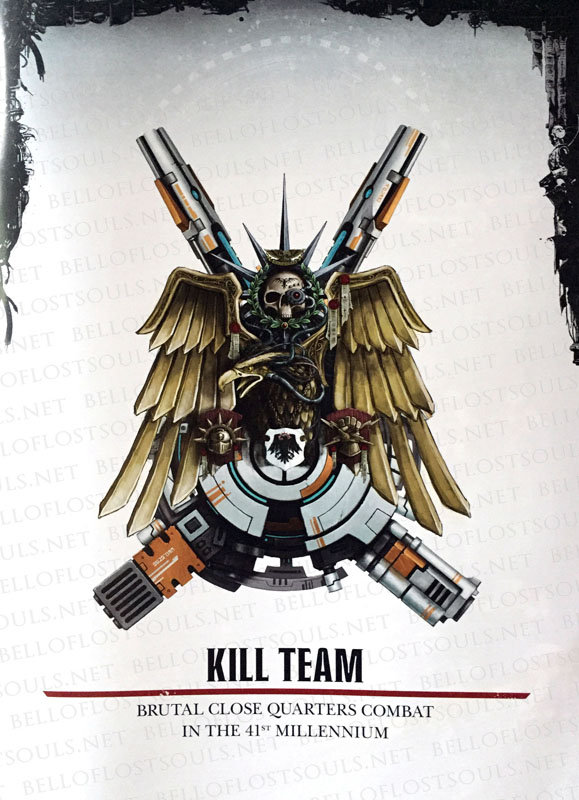 The basic game structure is less than 10 pages, with another 15 pages devoted to missions, and some sample kill teams and special equipment at the end.

As we've come to expect, we get the basic Kill Team FOC, 0-2 Troops, 1 Elites, 1 Fast Attack. HQs and Heavy Support stay home for these missions.
No flyers
No vehicles with total AV of 33 or higher
No 2+ saves
 3 Specialists (more on that later)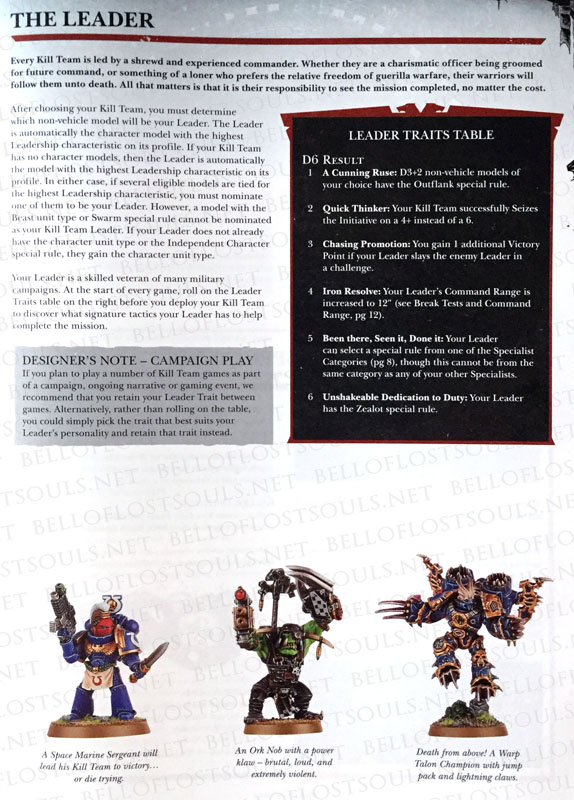 Pick a leader and he rolls on the ""not-quite warlord traits" chart.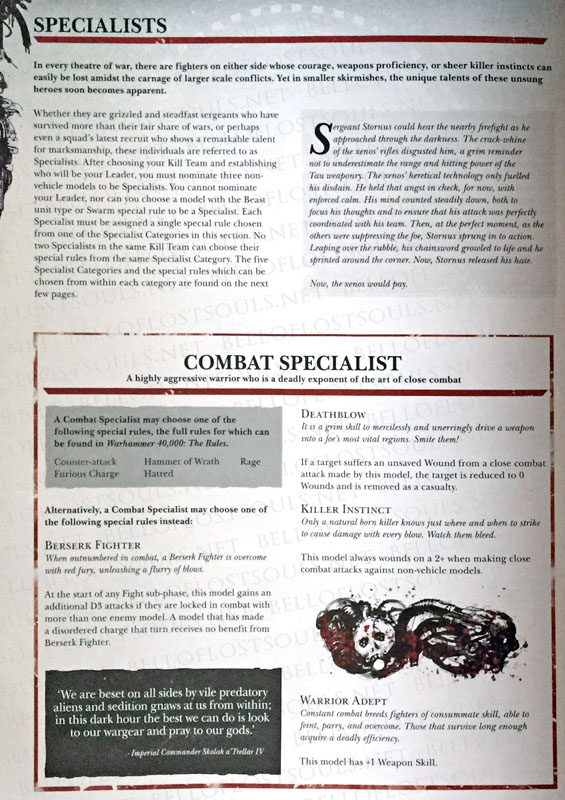 Your three specialist each pick a category. Here is the Combat Specialist as an example. There are also Combat, Weapon, Dirty Fighter, Indomitable, Guerilla tables. You get to pick the free USR for that model and pick a special ability off the chart.  It's a very cool and fluffy way to make your team your own and a great inspiration for custom modeling and conversions.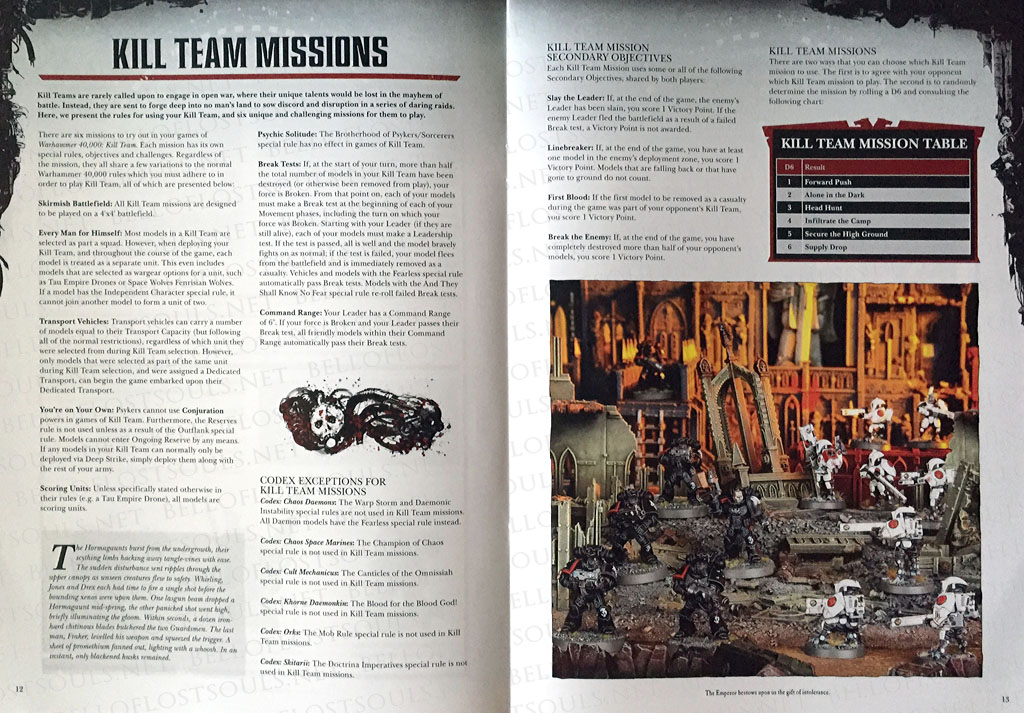 Mission time. Here you get the basic modifications of the standard 40K rules to make Killteam function. Models move on their own, how leadership and morale work, codex modifications and default mission objectives (that sound very familiar to existing 40K players). Finally with your Kill-teams created and the new rules down pat, it's time to roll on that d6 mission chart.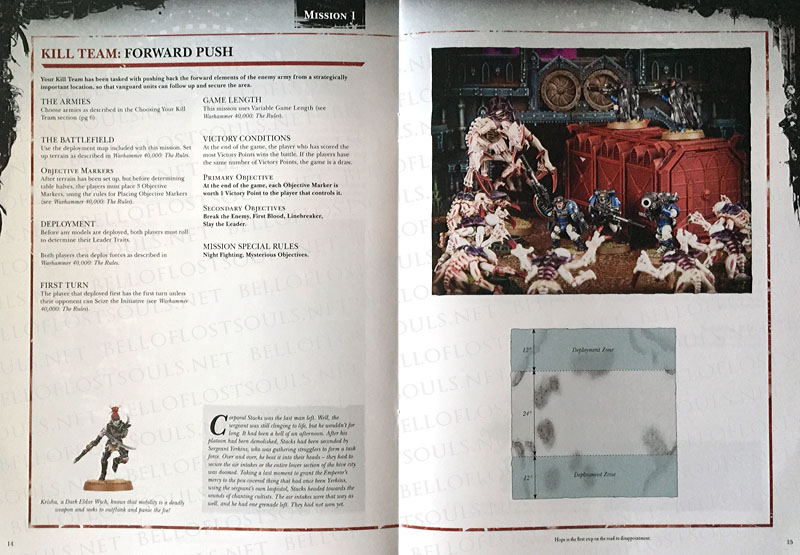 Here's Mission 1 as a sample of what you can expect. It's a fairly standard objective grab, but later missions do start to get tricksy. Variable Game Length with a tiny number of models should result in quick fun games.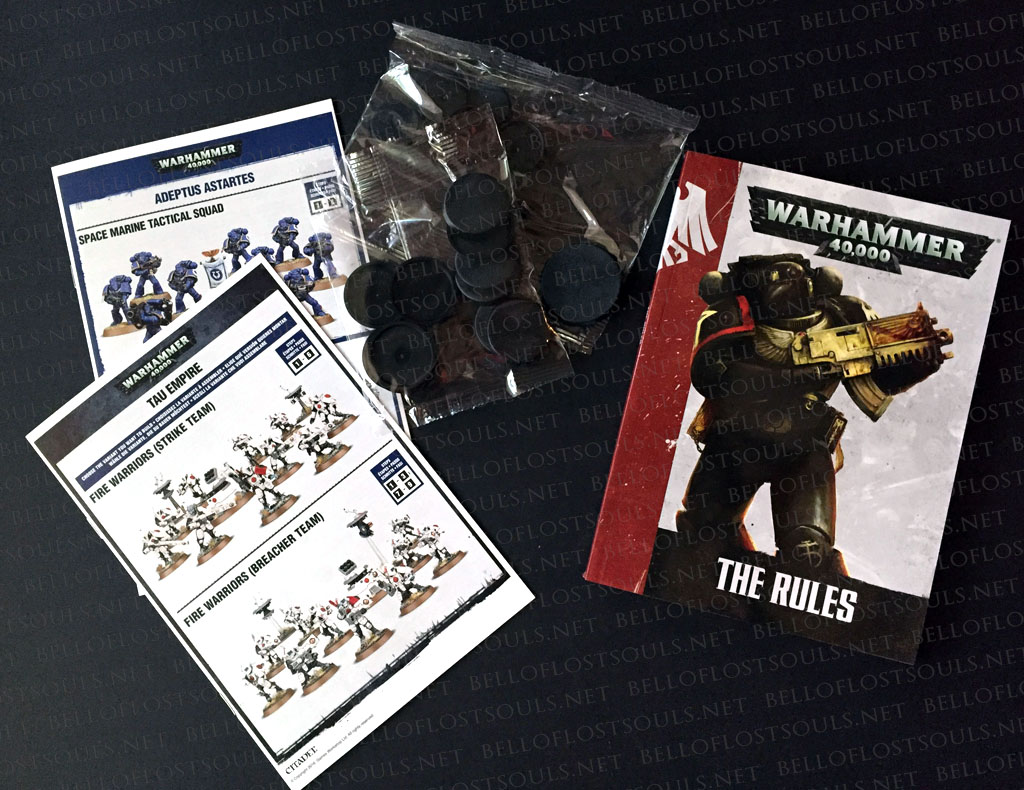 A key concept is that Kill Team uses the full Warhammer 40K ruleset, with some minor modifications.  This is a very different beast than Battle for Vedros which was designed as a very simple introduction to 40k.  To play Kill-team you need the full 40K rulebook.  Luckily there is one included in the box along with the two sample Marine and Tau Killteams: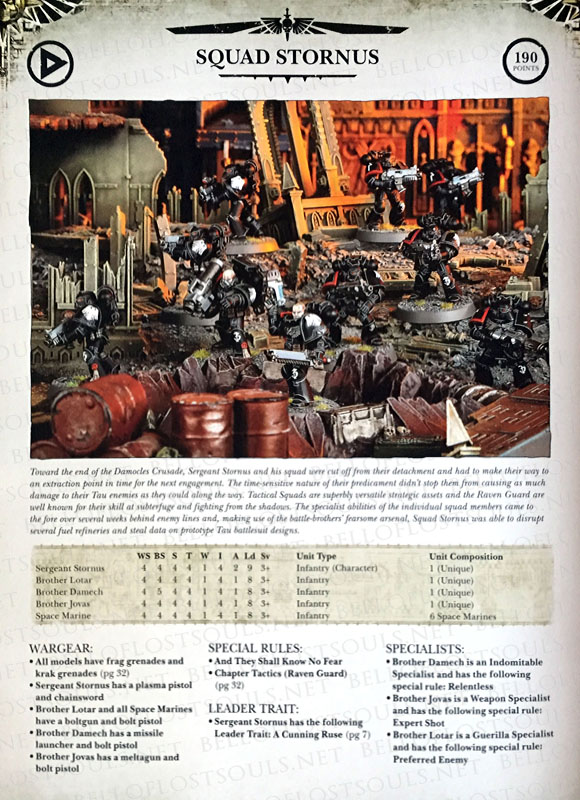 Overall it's a great new way to play the game.  If you only have a handful of models, or don't have the time for a full game of 40K – Killteam is for you.  In fact I suggest that players learn to play it and keep 1-2 small Kill team lists and forces painted up and packed in a tray alongside your standard pickup-game armies. That way you will always be able to get in quick pickup games at your local club when things don't pan out to allow a full game.
This game is the opposing counterpart to Apocalypse and gives players a full set of options for how to experience 40K:
Killteam for the squad level Special Ops quick games.
Standard 40K for your company level multi-hour games.
Apocalypse for your batallion level all day multi-player team games.
In the months and years ahead I have no doubt we will see Kill Team events incorporated in tournaments and other types of organized events.
~What's not to like?