The whole crew is ready to wreak havoc – get everything you need to play in this Pre-Order Deal!
If you've been eyeing the Batman miniatures game this is the time to jump feet first – this bundle is a great deal. It includes the high quality minis we've come to expect from Knight Models and some choice extras. Take a look…
The Suicide Squad: a team of incarcerated super-villains coerced into performing high-risk operations for the US Government in exchange for commuted sentences. Formally known as Task Force X, the squad's actions are highly classified, and the team itself is highly expendable. This deluxe box set is the first two-player game box for the Batman Miniature Game, containing everything you need to fight out vicious street-battles between the Suicide Squad and the Joker's crew.
The Game Box includes complete 350 reputation points crews: The Suicide Squad and the Joker crew!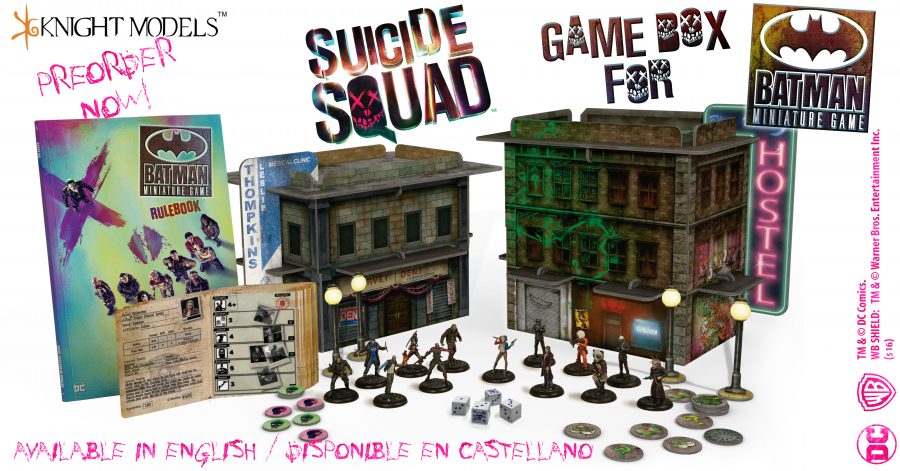 Suicide Squad Joker Crew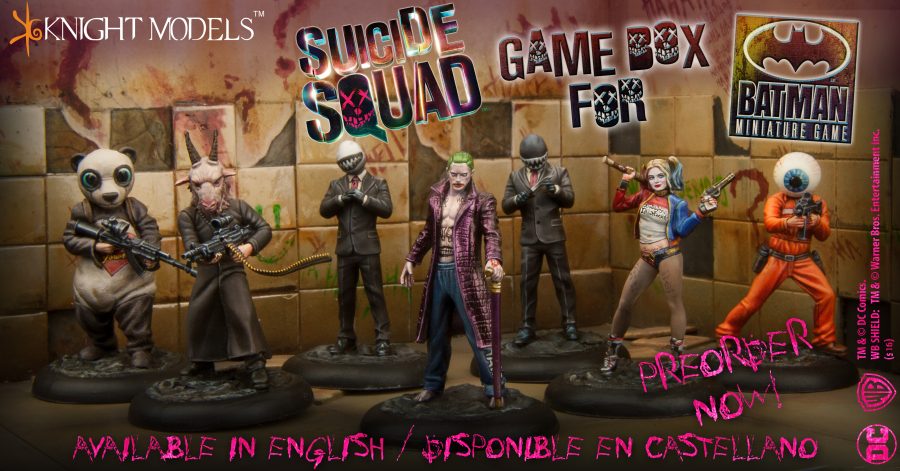 Suicide Squad Team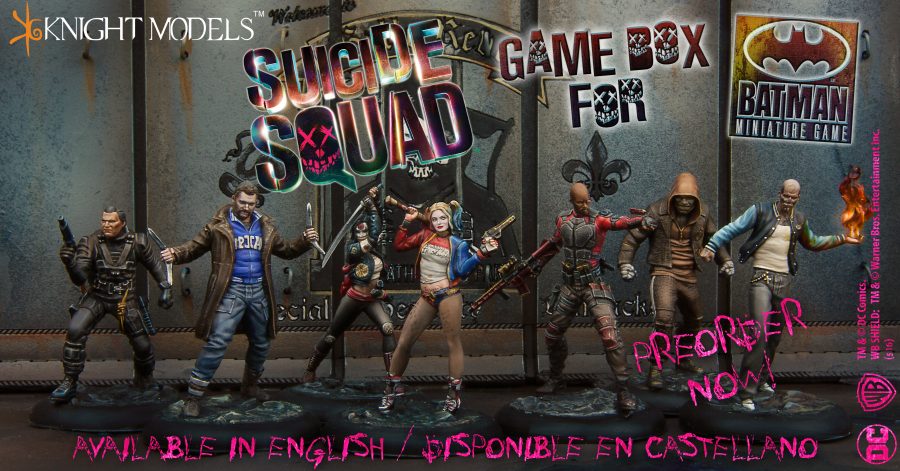 Sorry folks, there's only one Harley in this set… two would be a little too crazy to handle 😉
In addition to 13 highly detailed minis this bundle includes:
– 13 character cards.
– 112-page full-color Batman Miniature Game rulebook
– 2 full-color die-cut card buildings.
– 4 die-cut Lamppost markers.
– 4 die-cut Sewer markers.
– 8 Take the Lead counters.
– 7 Objective markers.
– 4 six-sided dice.
The rulebook contains the complete game rules and a themed Suicide Squad campaign.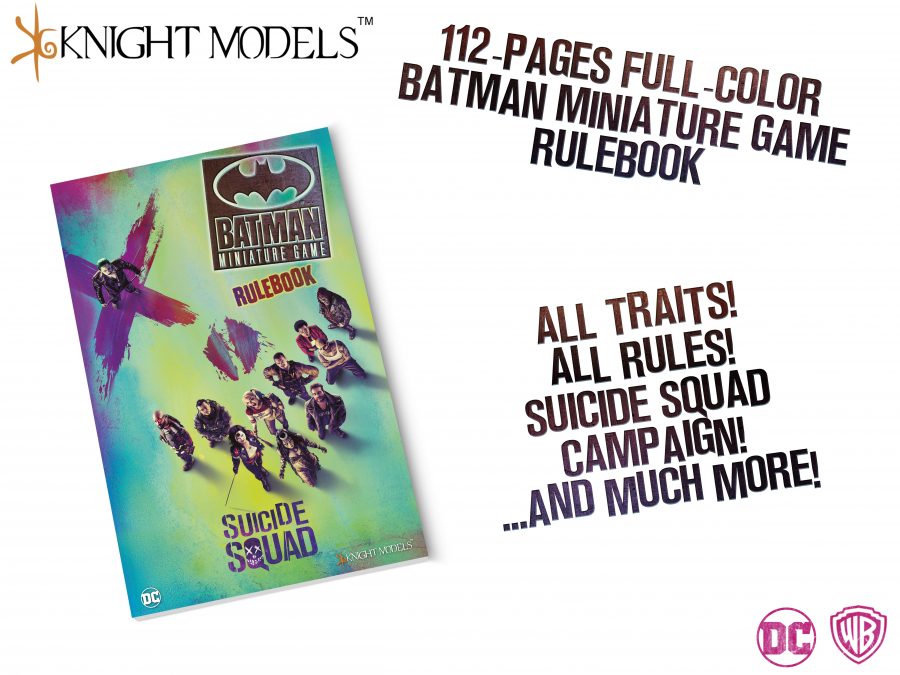 The new Suicide Squad Game box includes Knight Model's brand-new die-cut card buildings. These full-color buildings will fit perfectly on any Batman Miniature Game board, providing quick and easy scenic elements for you to battle over. Digitally painted with details from your favorite universe, all the buildings are printed on high quality die-cut card on both sides. Each box includes 2 easy-to-assemble die-cut buildings, which can be used individually, or stacked to make a single, taller building.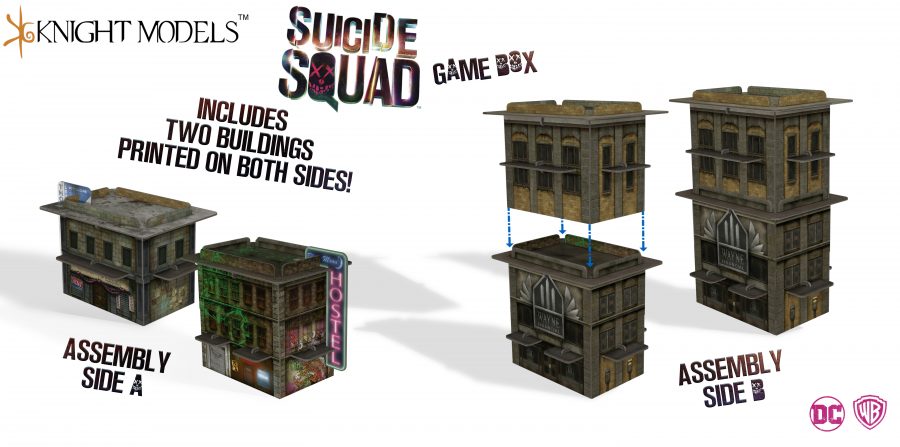 If you pre-order the Suicide Squad Game Box (including orders placed at your Friendly Local Game Store) you will get a free Batman included in your box. Make sure you don't miss out – pre-order only lasts till October 12th!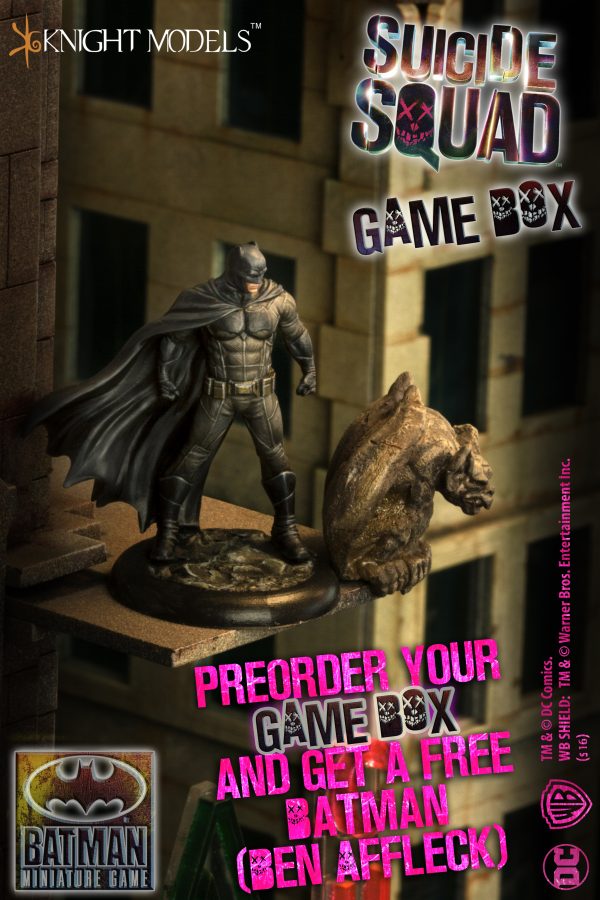 About that only one Harley thing – if you think you can handle the extra crazy you can order the special Bombshell Harley Quinn edition. This set is an online exclusive and will only be available during pre-order, so snag yours today!