Tabletop Crowdfunding Round-Up September 13th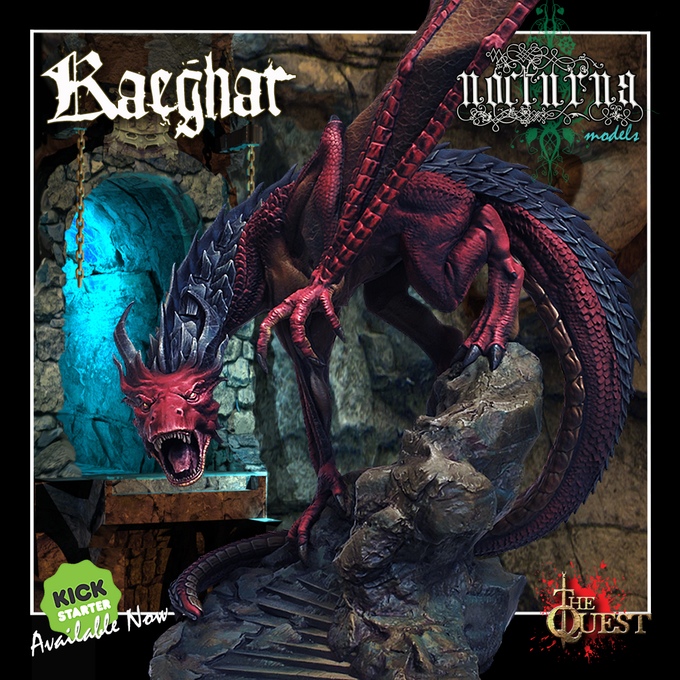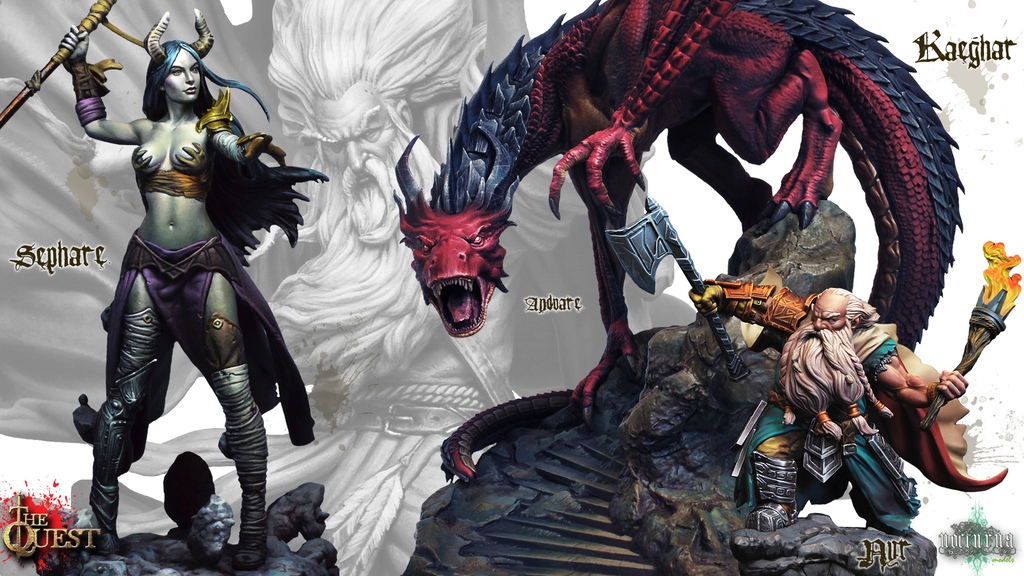 Draconian footballers, questing adventurers, and galaxies in your pocket- Check out this week's tabletop Kickstarter highlights!

Willy Miniatures is a regular on Kickstarter (and in these articles) because of their expanding line of fantasy football teams. This latest batch is the Draconian team, and as usual they come in your choice of metal or resin. A full team consists of 5 warriors, 6 baby dragons, and one lumbering Drako. You can grab a team for €75/$84, with add-ons and stretch goals that include alternate sculpts, coaches, and star players. Miniatures from Willy's previous Kickstarters can be purchased as additional add-ons.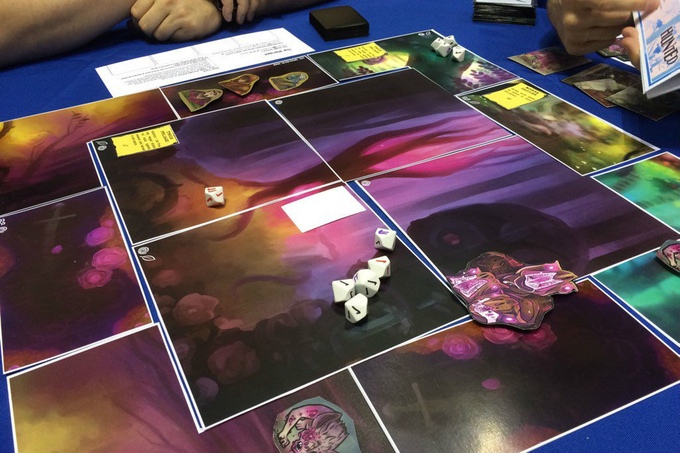 Loan Shark Games have teamed up with Penny Arcade in a massive, years-long project to bring Thornwatch to life. This game hopes to blend elements of a full RPG campaign with a board game that is easy to pick up and play across multiple, interconnected sessions. Players control members of the Thornwatch, an alliance of guardians that roam the world-spanning forest of Eyrewood and lend aid to those in need. One player takes on the role of the Judge, a GM-like entity that chooses the adventures and stories the Thornwatch players encounter each session. Thornwatch is just the first of three board games set in the Eyrewood world, and all three games will be able to be played alone or in interlocked campaigns. A copy of Thornwatch will cost you $78, and you can already check out the print-and-play version for free.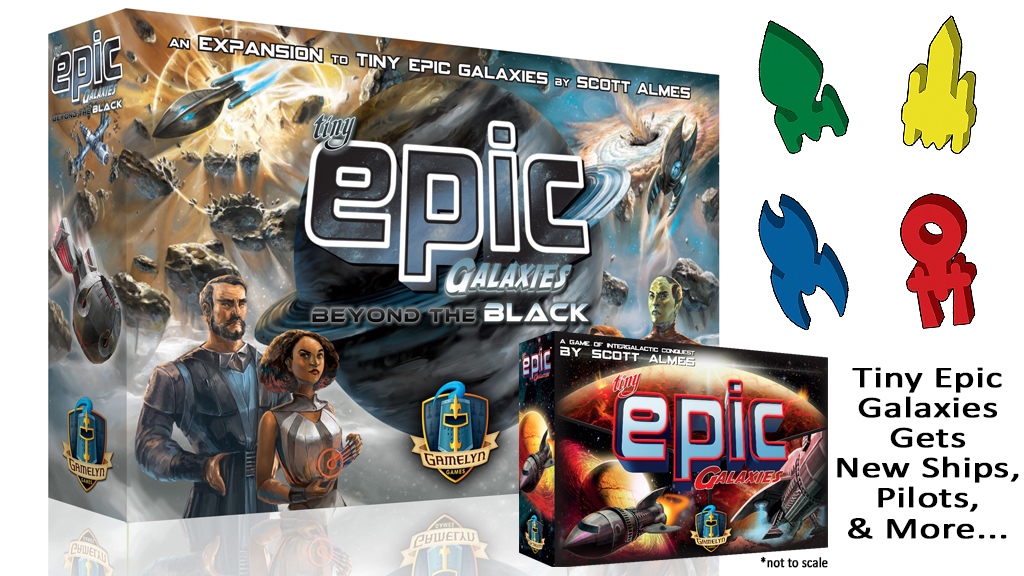 Tiny Epic Galaxies returns with a new expansion, Beyond the Black. This expansion adds a variety of new mechanics, including pilots, press-your-luck exploration into uncharted star systems, and set collection badges as a new way to score victory points. Like every game in the Tiny Epic line, Beyond the Black is highly portable and inexpensive, even when combined with the base game. Existing owners of Tiny Epic Galaxies can buy this expansion for $24, while new players can grab the entire TEG experience for $46.

Customizable teams of powerful wizards compete with one another in Incantris. Players build their team by choosing three of the six different wizard types, each of which have their own unique spells, strengths, and weaknesses. Battles take place on modular boards that feature 3D papercraft terrain and obstacles. Incantris can be played in a campaign format in addition to standalone sessions, where your wizards gain experience and can be equipped with magical items between battles. The basic game is $49, but if you want the full experience (including the ability to customize your teams) then you should look at the $69 pledge that includes the Wizard Design Kit.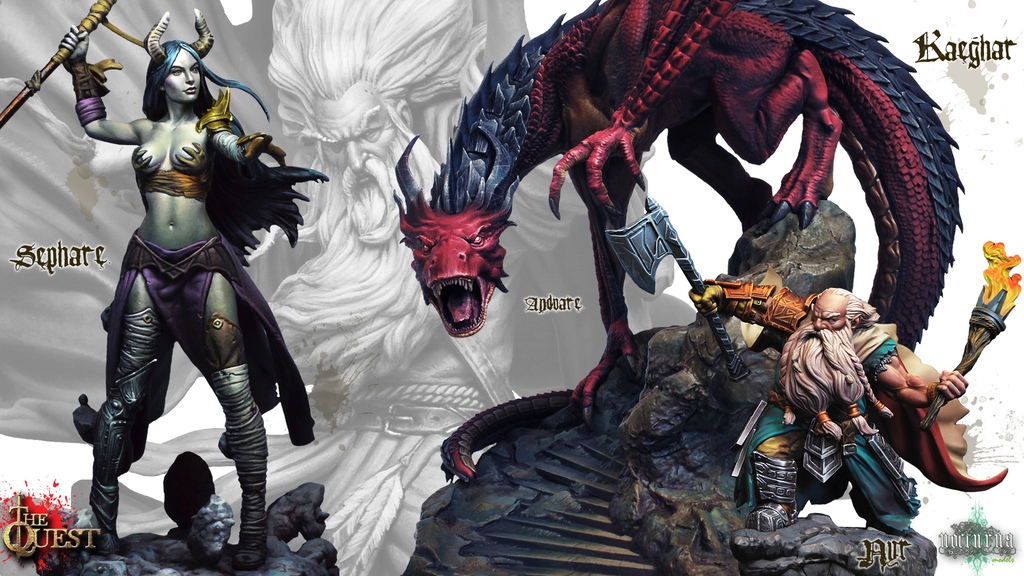 Finally we come to The Quest, a line of resin miniatures for gamers and painters alike that come in your choice of 35mm or 70mm. There are 7 different adventurers to choose from in addition to the massive dragon Kaeghar. A single 35mm adventurer will set you back €13/$15, while the 70mm miniatures come in at €39/$44. The dragon costs €180/$201, and of course there are various bundle pledges that allow you to get multiple miniatures at a discount.
Which of these campaigns are you interested in?         
Subscribe to our newsletter!
Get Tabletop, RPG & Pop Culture news delivered directly to your inbox.