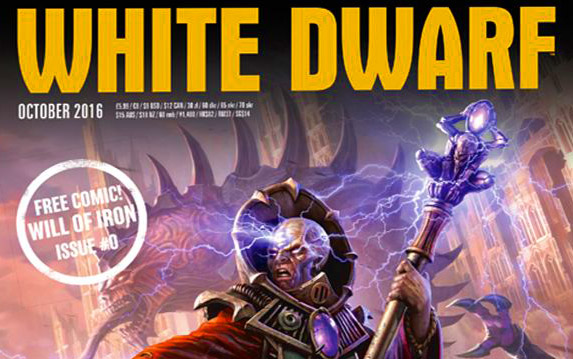 The new massive White Dwarf is almost here. Take a look inside the covers of GW's latest version of the classic franchise.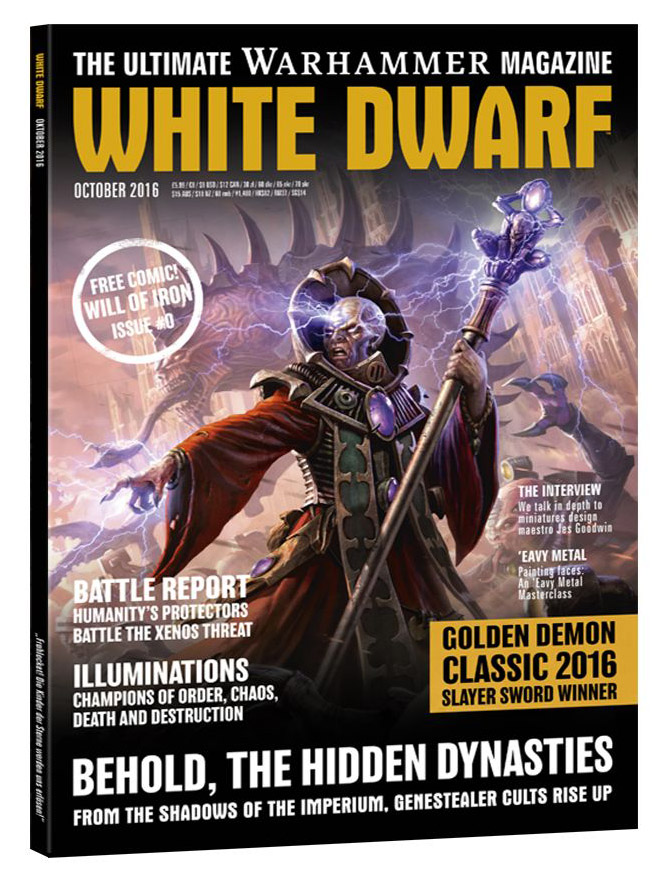 As you would expect the October issue is ALL about Genestealer Cults – and deservedly so. Take a look inside to see what's coming to your mailbox this week: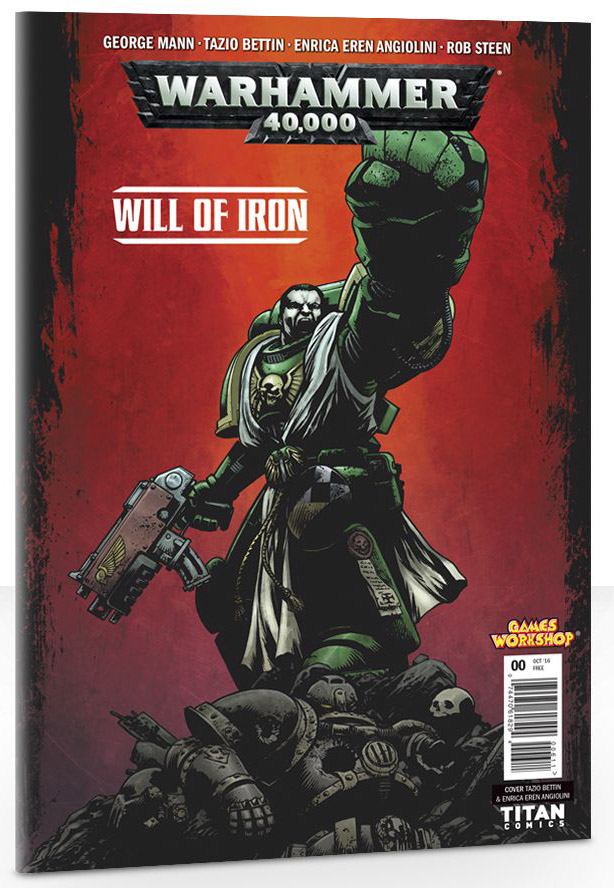 First up, everyone gets a free Will of Iron comicbook! He does look bitter!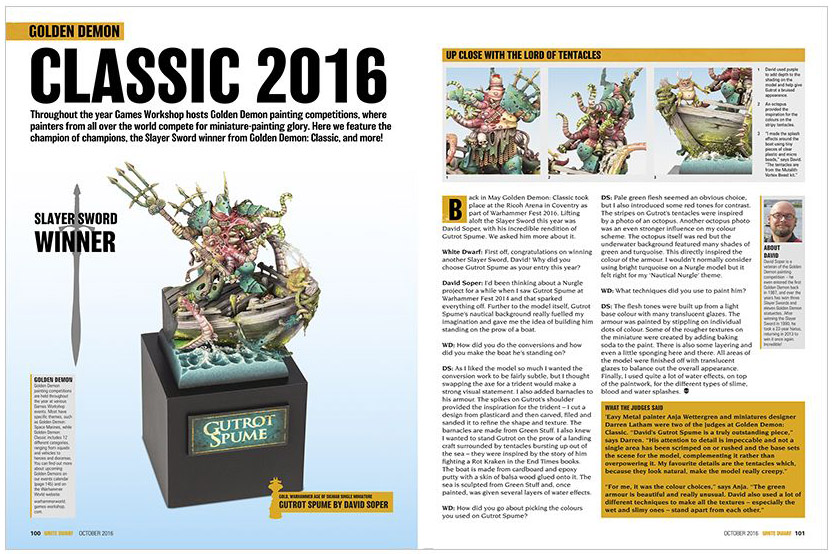 Then we see a hint of the coverage of the 2016 Slayer Sword winning miniature.  I love to see what artists at the top of their game can accomplish. Ole Gutrot has never looked better!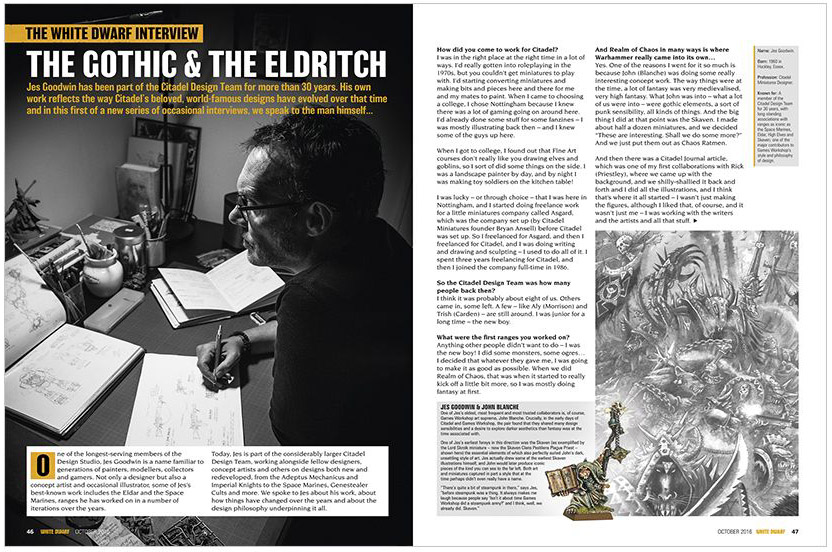 Take a look at this – a rare interview with Jes Goodwin, 30 veteran artist of the Design Studio.  I cant wait to hear what the man behind Craftworld Eldar, their Dark Kin, and so much more will have to say about his tenure in the designer's chair.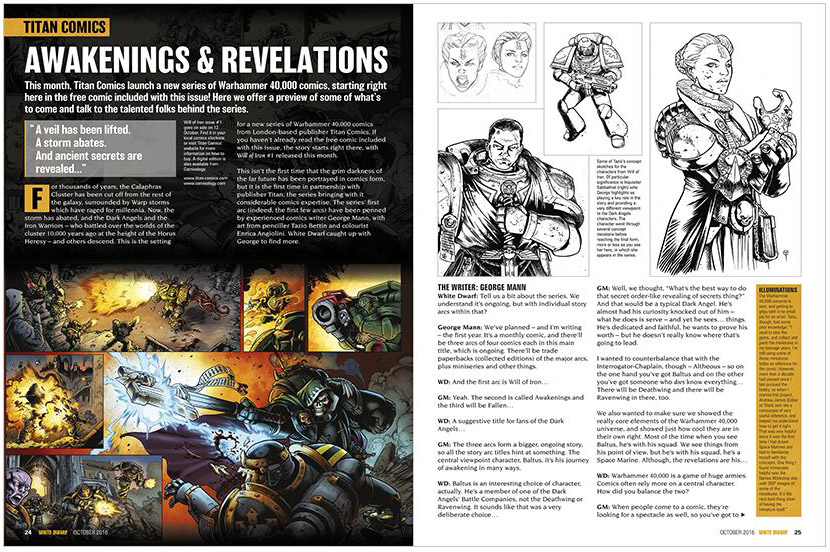 Yet more on the titan Comics new series of 40K comics.
Pick up your copy here:
"October's White Dwarf is here and with it the hidden dynasties of the Genestealer Cults arise across the galaxy! In this second issue of the great new monthly White Dwarf we take an in-depth look at this most insidious of threats, with Ultimate Guide, Designers' Notes and an exclusive new mission all dedicated to the Genestealer Cults (and you can see them take on the Deathwatch in this month's Battle Report). But that's not all – with 156 pages, it's an absolute treasure trove beginning with a mammoth interview with Miniatures Design maestro Jes Goodwin!. And this month, we've also got an exclusive free Warhammer 40,000 comic from Titan, and you'll find an interview with the creative behind in it in the magazine. Elsewhere, we've got a look at the Slayer Sword-winning entry from Golden Demon: Classic, the first of our new 'Eavy Metal Masterclasses, the second instalment of A Tale of Four Warlords, Blanchitsu and much, much more."
~ I can hardly wait!