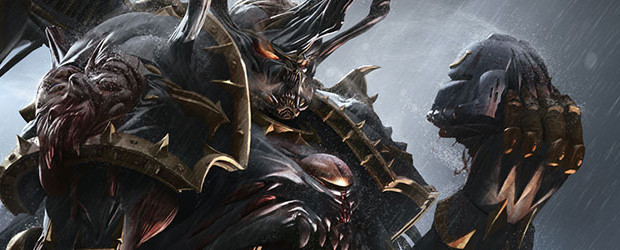 There's a new set of CSM intel breaking across the internets today.  Take a look at what may lay beyond the Black Crusade: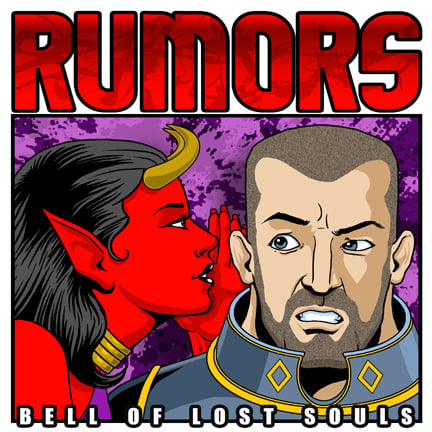 via Dakka's Andross 10-27-2016
… coming soon. a new daemonkin style Codex: for the three remaining Chaos powers, A new set of Chaos data cards comprising of the tacticle objective cards (originaly available with with the special edition version of Traitor's Hate) and new Pykic Power cards for Tzeentch, Nurgle and Slaanesh, with seven powers for each and conversion kits for the Chaos Powers like those for Blood Angels, Space Wolves etc with 10 shoulder pads champion heads weapons. So yeh if he's done his clearvoyant trick I'll be very very busy through next year.

…Not a single crossover Codex: for all three one whole book for each of them.

The Data Cards are the only thing he said had stuff for all three in, the faction spesific psykic powers.

The only thing I don't get is how the updated psykic powers will play into the new Codex:s.

If we're getting new powers there will need to be a printed version of them. Not everyone will be able to afford or want the the cards they're a nice touch and I always get them for any factions I own, but they are for everyone.

… If we're getting three new Codex:s it stands to reason that each discipline will be in the appropriate faction Codex:. But I know some people who flat out dislike the Daemonkin thing. should they have to buy three Codex:s they don't really want just so they can have the updated psykic powers for an army and Codex: they already own?

…when I said a daemonkin style Codex: I meant a Codex: each for each chaos power, that do for each of them, what Khorne Daemonkin does for Khorne unit's, but won't necessarily have "Daemonkin" in the title,

…I just hope they get the Data Cards before Christmas as I'll need them for the legion Codex: I'm wrighting.

Right. as I understand it he means. A Codex: for Tzeentch, a Codex: for Nurgle and a Codex: for Slaanesh with new rules, wargear, formations, etc. For armies built around both mortals and daemons dedicated to the aforementioned power/faction. But they probably won't have "Daemonkin" in title.

Rumor Analysis
This is describing an effective conclusion to the Khorne Daemonkin type of codex – covering each of the remaining Ruinous Powers (Nurgle, Tzeentch, Slaanesh).
OP describes two contradictory concepts, a single codex for the remaining three chaos power CSMs, then goes onto describe a set of three books with each focussing on a single CSM-power.
Three set of Psychic cards are described, for each remaining power.
Three sets of conversion sprues are described, for each remaining power.
Here is what is so troubling.  What players have wanted for years are rules for the 9 Traitor legions.  GW has for several editions given us rules for generic CSM renegades who the community doesn't care about. Tying CSMs to specific powers is better than what we have now, but still doesn't fill out the 5 traitor legions who serve Chaos undivided.
Chaos Power Breakdown:
World Eaters – Khorne
Death Guard – Nurgle
Thousand Sons – Tzeentch
Emperor's Children – Slaanesh
Night Lords – Undivided
Iron Warriors – Undivided
Alpha Legion – Undivided
Word Bearers – Undivided
Black Legion – Undivided
And there's where making every broken down by power falls on it's face.  Unless there is a book for "Chaos Undivided" with special rules for the 5 legions, you still wont give the players what they desperately want.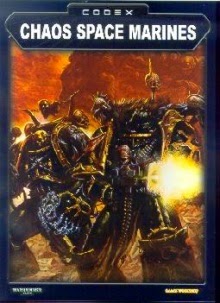 What CSM players want
~ We'll keep an eye on this one. Have at it.