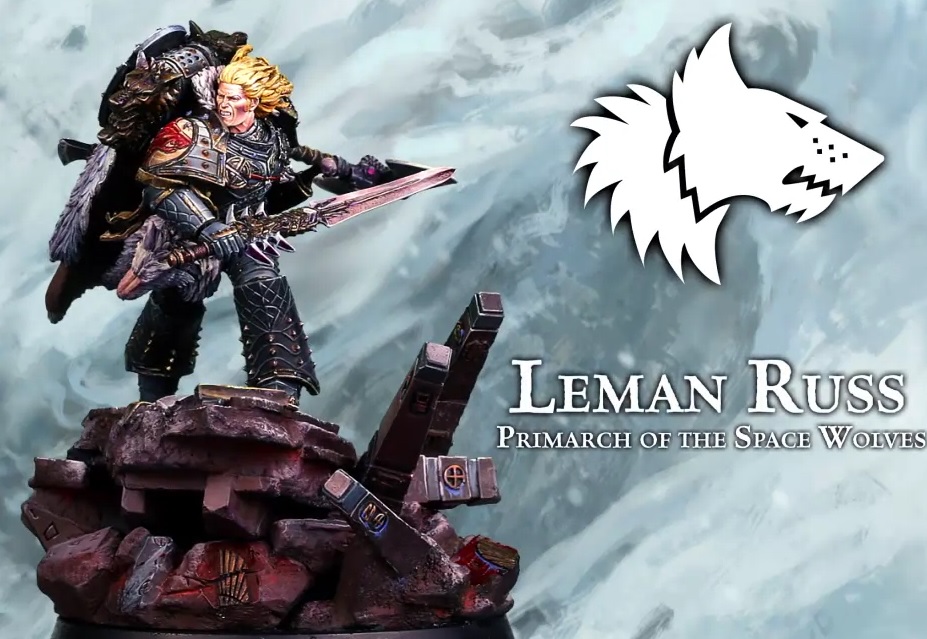 Forge World is now taking Pre-Orders for Leman Russ & The Great Wolf's Host is ready for War!
via Forge World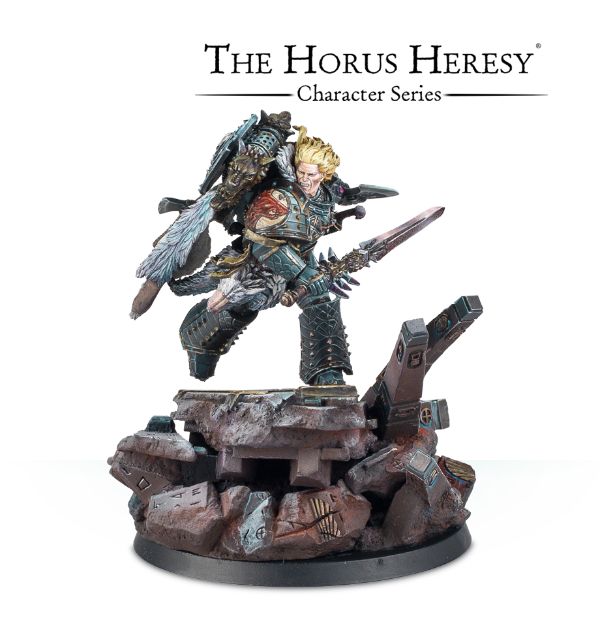 Master of the Space Wolves Legion and Lord of icy Death World of Fenris, Leman Russ was an incomparable warlord, ferocious beyond measure and faultlessly loyal to the Emperor and his Imperium. Known as the Wolf King and the Lord of Winter and Ruin, as undoubtedly as savage as Leman Russ was, he was also wise beyond his Legion's barbaric appearances and self-aware to a degree few guessed at, which made him doubly dangerous.

At Prospero his loyalty and foresight were used against him by the machinations of Horus, as he was loosed upon his brother Magnus. What was to follow was one of the darkest hours of the Imperium's history, as Space Marine was set against Space Marine in war unto the death. The Burning of Prospero was a conflict eclipsed only by the nightmare civil war that came after.

Fighting with a ferocity and skill far beyond anything human, Leman Russ wields the sword of Balenight, known as Mjalnar, an ancient blade whose dark legend stretched back to the Age of Strife; and Helwinter, Russ' great frost axe, its murderous edge made with the kraken-teeth of a mighty beast Russ slew himself. His warplate is a suit of singular artificer power armour, incorporating unique exothermic field generators, otherwise unknown of in the Imperium's arsenal of technology.

Leman Russ, Primarch of the Space Wolves is part of The Horus Heresy Character Series. Russ' exceptionally detailed armour features runes, pelts and the markings of the Space Wolves Legion along with a range of ranged and close combat weapons. He is depicted charging to battle through the ruins of Prospero, featuring icons of the Thousand Sons Legion, with a larger removable scenic base.

Rules for using Leman Russ, Primarch of the Space Wolves in Horus Heresy games can be downloaded HERE. Full rules will be available in the forthcoming Horus Heresy Book Seven.

This is a complete, multi-part resin kit. It includes a 40mm gaming base and 60mm scenic base. It is presented in a black Horus Heresy Character Series box.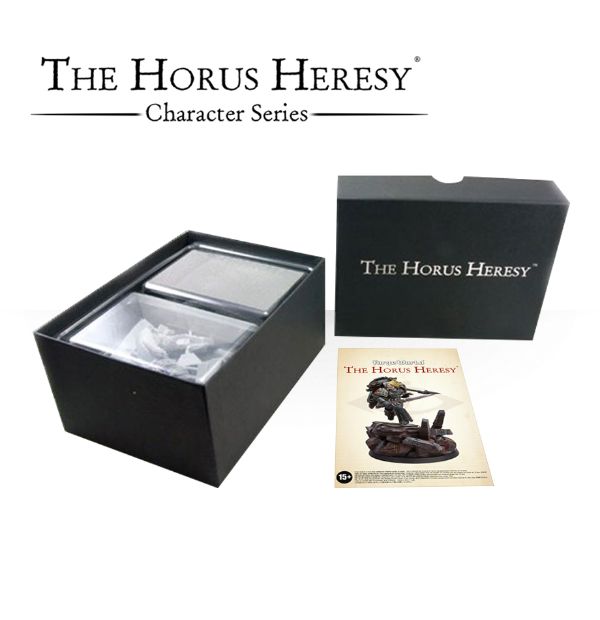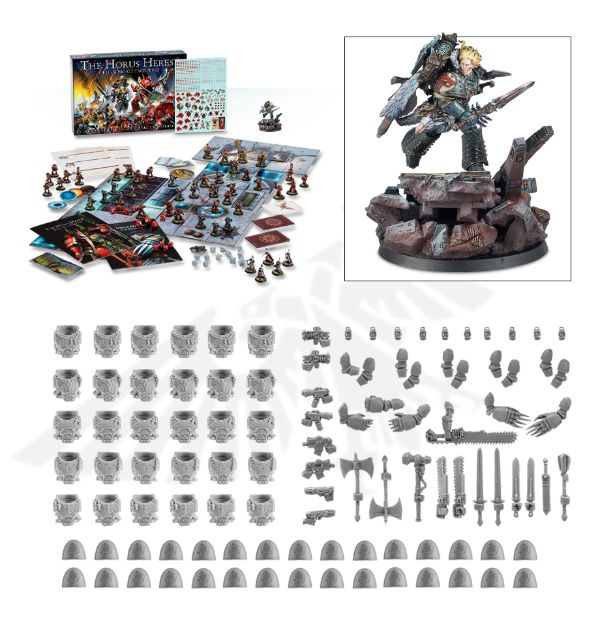 Sent to bring his brother Magnus the Red to heel, Leman Russ leads his Legion of Space Wolves and their allies in assault on the Thousand Sons home-world of Prospero. Among the bloodiest chapters of The Horus Heresy, brother fought brother in a battle that ravaged an entire world.

This collection is a fantastic way to start your Space Wolves Legion army. It includes Leman Russ, Primarch of the Space Wolves – the Lord of Fenris and ferocious master of the Space Wolves Legion; a Space Wolves Legion Transfer Sheet – an A4 sheet filled with Legion icons, banners and hundreds of detailed transfers; 30 Space Wolves Legion MkIII Shoulder pads; 30 Space Wolves Legion Torsos; a set of Legion MkIII Power Weapons – a 46 part resin upgrade set to equip your Space Marines for battle; and a full set of The Horus Heresy: Burning of Prospero which includes 47 exceptional new plastic models.
The Wolf-King rides to war and he doesn't ride alone…