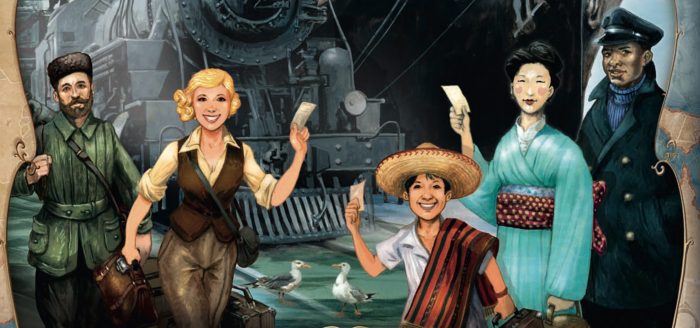 The Tabletop Spotlight is on Ticket to Ride: Rails & Sails!
Alright Ticket to Ride fans, a new edition is on it's way and our friends at Dragon's Lair Comics & Fantasy have brought over Rails & Sails to show off:
Ticket to Ride is a perennial favorite board game. It's great for all types of players and great for players of all ages. There is a reason it keep showing up at stores and is such a well liked game. In Rails & Sails, Days of Wonder has added some additional mechanics to keep the concept fresh and entertaining. But before I get into that, I did want to mention that in this new box you're actually getting TWO versions of the game: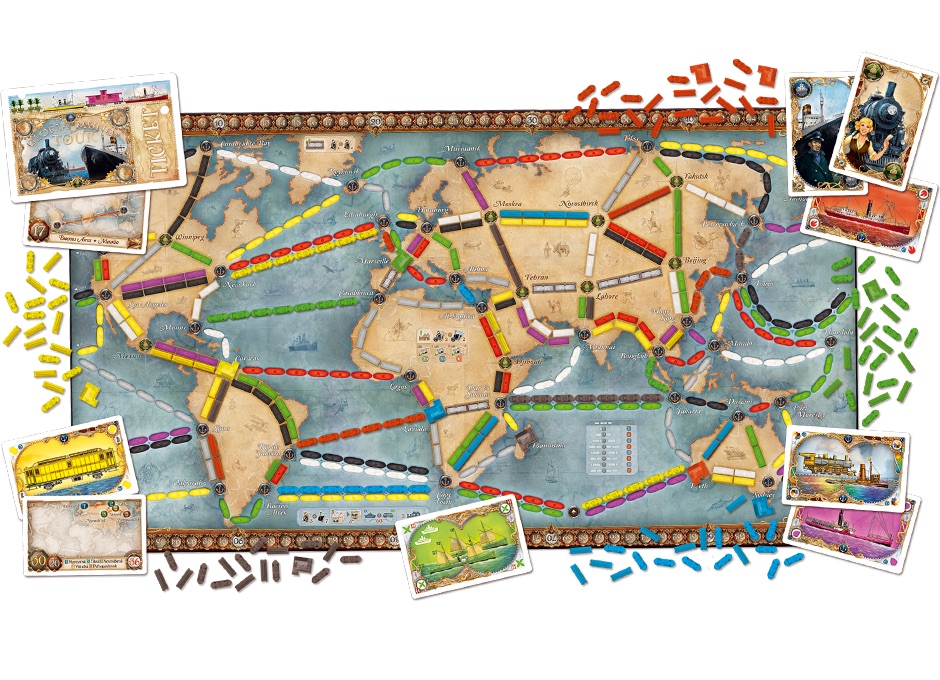 The first map is for "The World" and it's pretty clear what they were shooting for here. You can still construct rail ways but the addition of sailing lanes and harbors adds a whole new spin on things. This map has an interesting dynamic in that there are basically 2 major rail-areas and the sailing lanes link the two areas. If you're wanting to win you'll need a very clear mix of both "rails & sails" to link everything.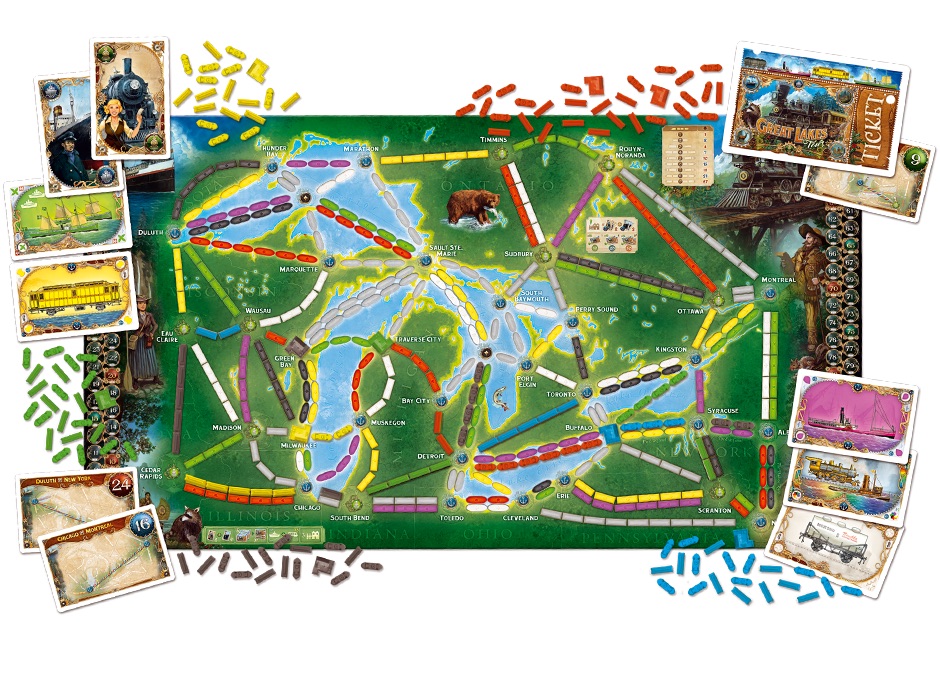 The second map is the "Great Lakes" – you can see that the sail lines are really focused on the center of the map and rail lines tend to hover around the outskirts. You will have to approach each map differently depending on the type of contracts you're trying to fulfill.
The game also has a new harbor mechanic as well as new contracts, and of course the new sail lines. I won't get into the all the rules here because they are just re-hashes of the other versions. But if you want to read them you can courtesy of their website:
Download the Rules HERE
Overall, if you've never played Ticket to Ride or any of the other incarnations of this game, you're missing out. It's a delightful game – it's simple to learn, and there is quite a bit of strategy involved along with some luck. If you've played it before and are looking for a new twist on a classic then check out the Rails & Sails edition – you won't be disappointed!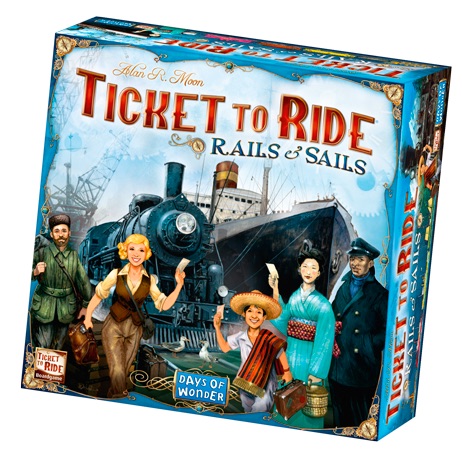 The world is changing fast. All over the world, railroad tracks bridge countries and continents, and journeys that would take weeks can now be completed in a matter of days. Seas are no longer obstacles: huge steamers carrying hundreds of passengers sail across the oceans. From Los Angeles to Sydney, from Murmansk to Dar Es Salaam, Ticket to Ride: Rails & Sails takes you on a railroad adventure across the entire globe. All aboard, and get ready for an unforgettable journey!

Ticket to Ride Rails & Sails is the new installment in this best-selling train adventure series. Players collect cards of various types (trains and ships) that enable them to claim railway and sea routes on a nicely illustrated double-sided board, featuring the world map on one side and the great lakes of North America on the other. Elegantly simple and fast to learn, it takes the Ticket to Ride series to the next level! Veteran railroaders as well as family and friends will be delighted to set sail to the new horizons of Ticket to Ride…
Pick up Ticket to Ride for your next family game night!