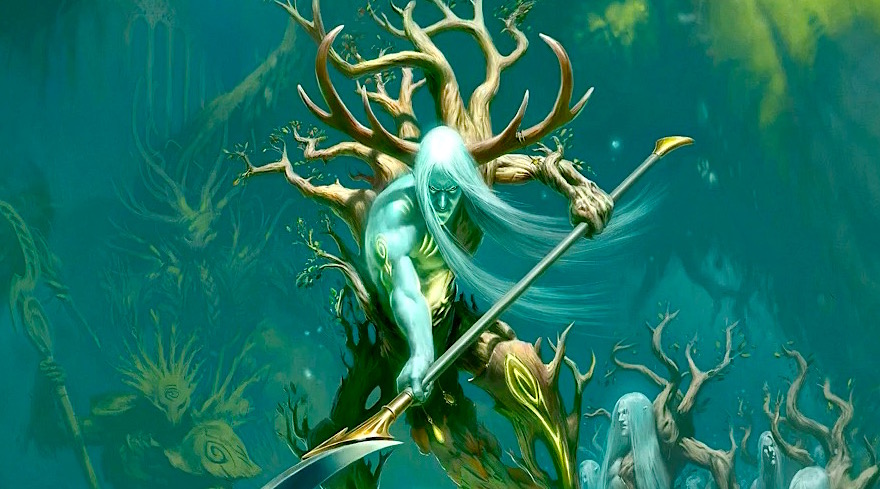 The "Premium" Start Collecting Boxes have been seen in the wild just in time for your holiday shopping list preparations!
Well that was quick – it looks like Age of Sigmar didn't want to get left out of the hype-train!
via L'Astropate Facebook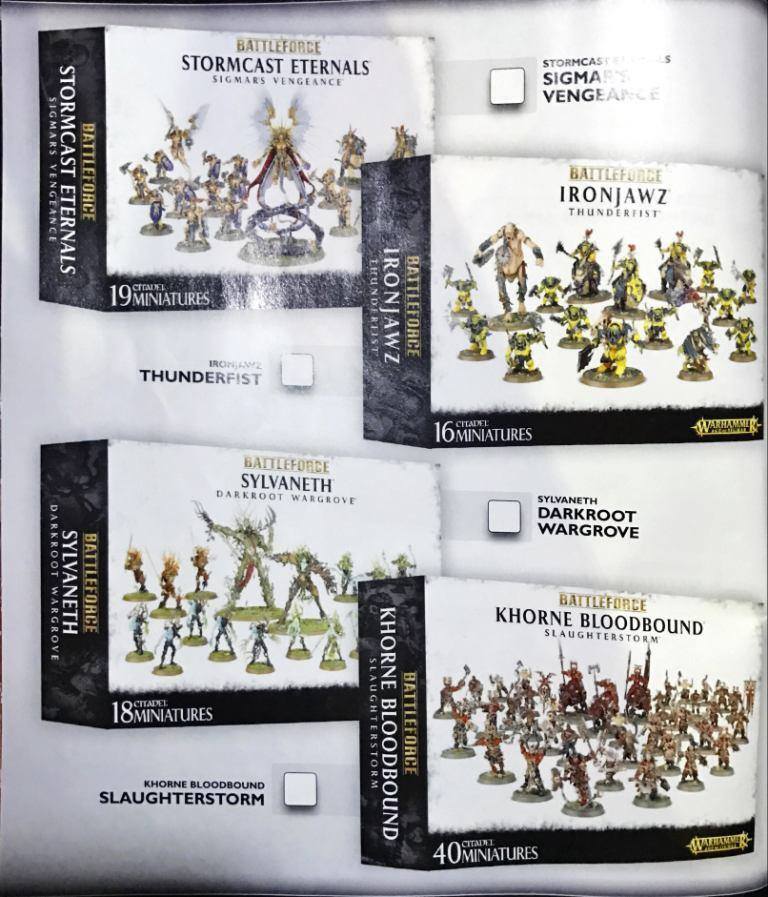 We saw the 40K ones earlier today and had some hints at what the AoS boxes would contain:
via Chikout
"No pic of the aos stuff but the contents are as follows:
Stormcast – celestant prime, knight azyros, dracoth riders, 10 liberators.
Slyvaneth – drycha, treelord 6 kurnoth hunters, 10 tree revenants. (This may be a mistake. It is a better deal than the rest)
Ironjawz – megaboss, shaman, 10 brutes, 3 goregruntas, giant.
Khorne bloodbound- skar, 3 juggers, blood warriors, bloodreavers, wrathmongers."
Well those certainly look pretty close! That Sylvaneth one looks mighty tempting. Earlier I was thinking about starting Tau…now I might shelve that idea and get a Sylvaneth Army growing!
If my math is right, that's a retail value of $311 MSRP. If these boxes are going to sell for £100/$165 that's a heck of a deal!
This Holiday season is going to be crazy for Warhammer Fans – are you prepared?