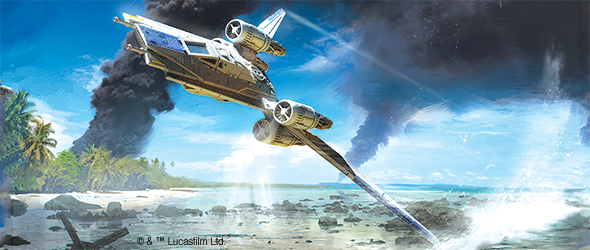 Fantasy Flight Games shows off a ton of new cards with the U-Wing Expansion. Rebel reinforcements inbound!
FFG has unloaded a ton of new cards for the U-Wing and rebel pilots should be very glad to see some of these hitting the table! Let's dive right in with the pilots:
The Pilots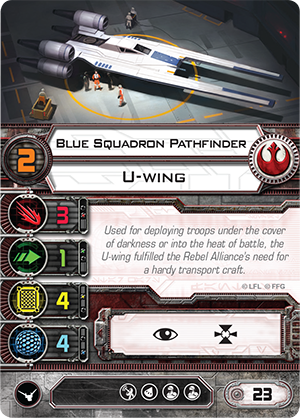 Here is the basic U-Wing Pilot. Let's take a moment to look at the stats of this card – 3 primary, 1 agility and 4 Hull & Shields. It's only got Focus and Target Lock for actions, but look at it's upgrade bar! Double Crew shenanigans here we come…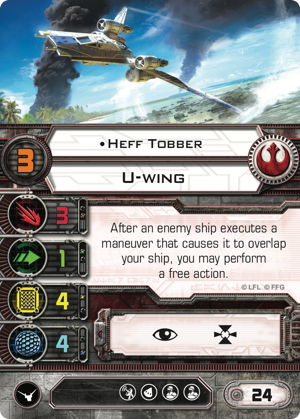 Heff Tobber has been touted by FFG as a strong choice for this ship. The U-Wing has been designed as a ship that wants to block. More on that later…Let's keep going: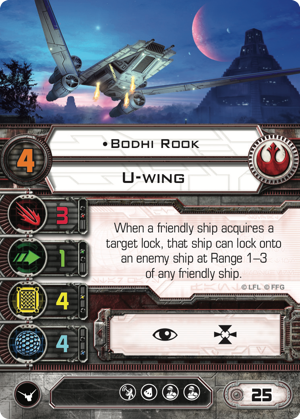 This ship's ability is bonkers. Basically, if you have a ship within range 1-3 of an enemy ship anyone you're flying can get a target lock on that ship (provided they have the Target Lock action). Suddenly a "Scout" A-Wing who zooms ahead to get in range doesn't sound so crazy – especially if you're banking a ton of Z-95's with Guidance chips and your choice of ordinance. Shara Bey, Weapons Engineer, or even the new Han Solo could all pair nicely with this ship. Oh the possibilities.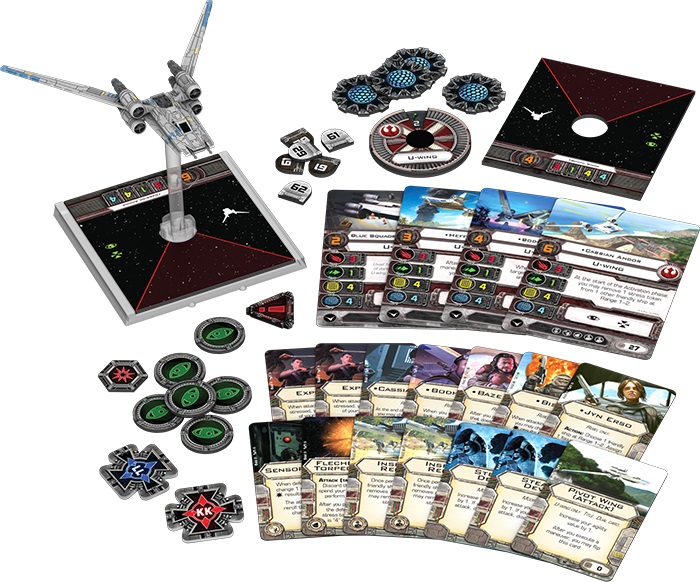 You can see the 4th pilot on in this picture, which is Cassain Andor, the pilot. His ability is:
"At the Start of the Activiation phase you may remove 1 stress token from 1 other friendly ship at Range 1-2."
Not too shabby – however, I think his crew card makes him a much better candidate for riding shotgun than helming the ship. So lets take a look at some of the upgrades!
The Upgrades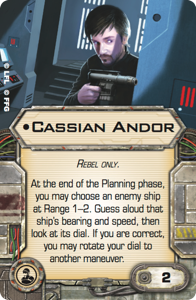 Cassian's Ability lets you look at your opponents dial no matter what. Even if you guess wrong. Combine that with a Navigator and you've got a really strong shot at being where you want to be (probably blocking).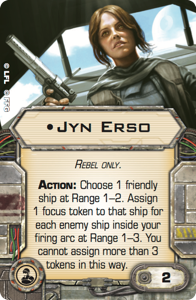 Talk about a Focus booster – and remember it doesn't say "another" friendly ship and you are friendly to yourself.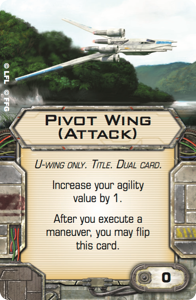 Here's part 1 of the title. It's a nice boost to your Agility. Now here's the flip side: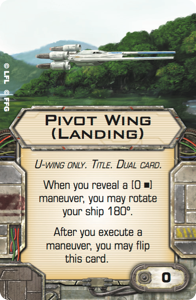 That's pretty cool. But we've actually see all these cards before. So here are the NEW upgrades: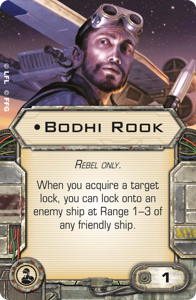 Bodhi Rook's crew card is just as amazing as his ship card. He lets you play back and still get all the target locks you need before you fly up and unload. If you're not seeing the potential with this card I don't think you're looking at it hard enough.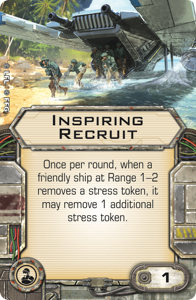 This card is going to help out in the stress meta I think. Pulling two stress off a round can actually help combat those stress builds. Couple that with Kyle Katarn and you actually get 2 focus out of that deal. And if you find a way to get Kana Jarrus in there your white maneuvers are dropping 2 stress a turn. Options!
The last thing that FFG showed off was the Dial: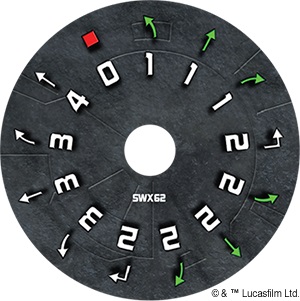 This ship has a little bit more speed than the Lambda shuttle and only 1 red maneuver! It's not super tricky on the battlefield but she'll get you where you want to go – don't forget she's a large ship so the U-Wing is going to take up a lot of space and move quicker than you might think…
That's all the previews from FFG on the U-Wing. But if you want to learn more about this ship and what the design intentions were then I highly suggest you check out their article showcasing some of the things you can do right HERE.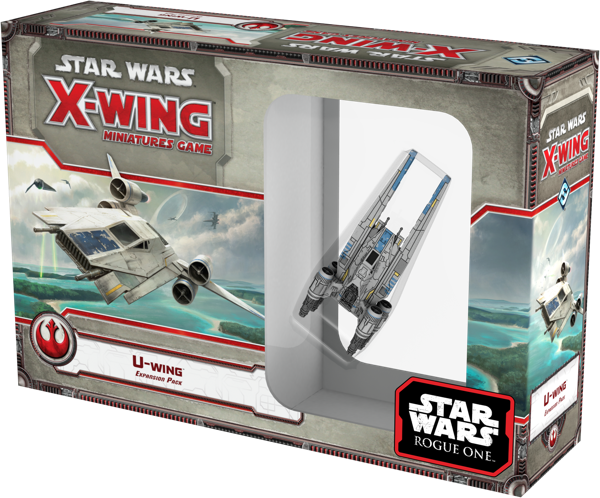 The Rebel Alliance used the U-wing to deploy troops under the cover of darkness or into the midst of dangerous situations. You can use the U-wing Expansion Pack for X-Wing™ to transport Jyn Erso and the other heroes of Rogue One: A Star Wars Story straight to your tabletop. It features one highly detailed and pre-painted miniature U-wing with articulated wings that can pivot back and forth, along with four ship cards and fourteen upgrades. Conduct espionage. Promote Rebel bravery. Pivot your ship's wings to real effect. The U-wing Expansion Pack makes it all possible.
And Movie tie-ins are supposed to be bad…The U-Wing will show'em!