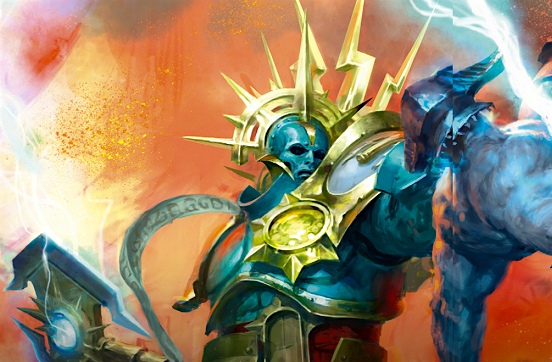 Warhammer TV is here with a helpful tutorial on the Pile In step and it just might win you the game!
Warhammer TV's Rob is back with a really good video on the Pile In step for Warhammer Age of Sigmar. If you're a newbies and vets can both benefit from this one:
In this video Rob shows you how to use the Pile In mechanic for Warhammer Age of Sigmar.
The Impact of 'Pile In' On Me
So a quick backstory about this mechanic. If you saw the video the real impactful part really begins at the 1:11 mark.
The first time I saw a player do this to me, I thought, "wait, can you do that?" Turns out, YES – that's how it works in Age of Sigmar. See, if you've come from years of Warhammer Fantasy you might not be familiar with how Piling In works. If you've come from 40K the concept is basically the same.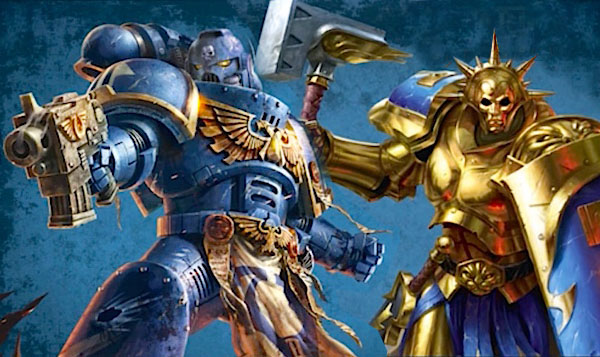 I like your moves.
Having played both systems for many, many years seeing this in action for the first time it certainly felt like the opponent was trying to pull a fast one on me. But that's because of all the rulesets bouncing around in my head and the baggage I've had from playing all those years.  "You couldn't do that in Fantasy…" Well of course not. This isn't Warhammer Fantasy, it's Age of Sigmar.
I think what really blew my mind was seeing models use that full 3″ move to move around the closest model and "get behind" them so that friendly could move up. I had read and re-read the AoS rules a dozen times but it never really clicked like that. Again, I'm used to seeing this in 40k but, seeing in action in AoS, it was kind of mind blowing. I remember when that happened very distinctly – it was back in July of this year. Right around the time the General's Handbook came out. That was when I decided to give AoS an earnest shot.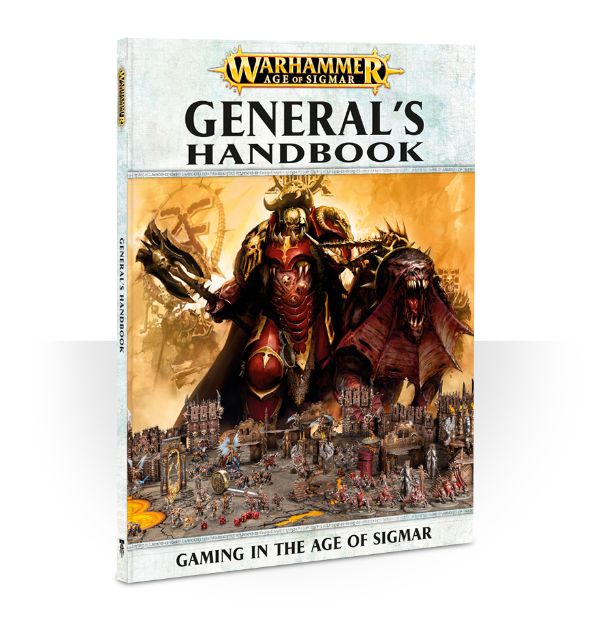 It was at that point I became an AoS convert. Everything kind of snapped into place and I said, "Oh. That's how it works?…That's great!"  I don't know what it was about that particular instant. Maybe it was the moment I had to let go of all my preconceived notions about AoS and actually "learn to play" this new game. That's when I wrote The Golden Age of Sigmar Article. That moment of seeing the Pile In move in AoS coupled with the release of the General's Handbook was the inspiration behind that article. So now you know!
We want MORE!
Warhammer TV, if you're listening we need MORE of these types of videos. The game needs these short demonstrations of rules in action and the clarity they bring – for BOTH systems. Warhammer 40k and AoS both have these little minutiae to the rulesets that cause lots and lots of bickering (even with a 4 page ruleset). People like to complain that it's because the ways the rules are written or "you're reading/interpreting it wrong" – well these short videos are a perfect way to showcase how to do it correctly.
In my case above, I had to talk to my opponent and look at the rules for a moment. I had to trust that he wasn't trying to cheat me as well while I was trying to process what had just happened. If I had seen this 2 minute video before then I wouldn't have had a second thought about the maneuver.
But what if I wasn't trusting? That could have started an argument and really soured my entire view point on AoS. Now I'm wondering how many players has that already happened to?
So yeah – this short 2 minute video is worth watching. And it's worth doing again!
What was your "Ah Ha!" moment for Age of Sigmar? What rules or minutiae would you like to see Warhammer TV demonstrate?