Battlefront just pulled the covers off a new slimmed down edition of the top selling 15mm WW2 wargame.
Get ready for an all new version of Flame so War.  Battlefront just announced a new version and it sounds like a major overhaul to the venerable 15mm wargame hitting shelves in March 2017.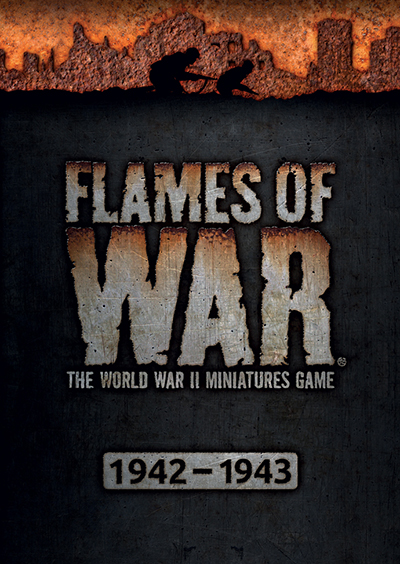 Here's the initial info from Battlefront:
"4th Edition DECLARED!
Today we proudly officially announce that the 4th Edition of the world's most popular historical wargame will be coming to stores in March 2017.

4th Edition is bigger (and smaller) than ever, with a new rulebook that is slimmer than previous editions but retains all the tactical challenges that you have come to expect from Flames Of War. Accompanying the book will be a massive range of new plastic models as we once again return to Mid War in the desert.

We also have a pair of new books that will be coming free (yes, FREE!) that let you keep playing Early and Late War using all the books and lists you already have, but with the newest edition of the rules.

Over the coming weeks, we are going to have plenty of information to help you understand what to expect in the new edition of Flames Of War. Today we have information on some of the changes, and the first details on the Early/Late-war books.

Stay tuned for more over the next three months. The countdown starts NOW!"
New 4th Edition Books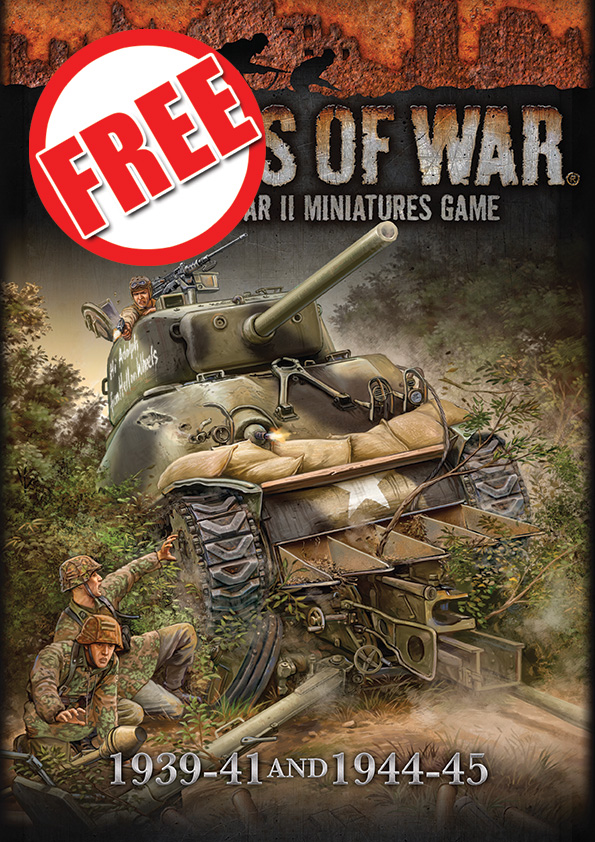 The new Flames Of War, 1939-41 and 1944-45 rulebook contains all the rules you need to play Flames Of War, The World War II Miniatures Game Fourth Edition. This rulebook, along with its accompanying book Flames Of War, Special Rules and Warriors, 1939-41 and 1944-45, has been written so they can be used with all the great Intelligence Handbooks already available for Flames Of War.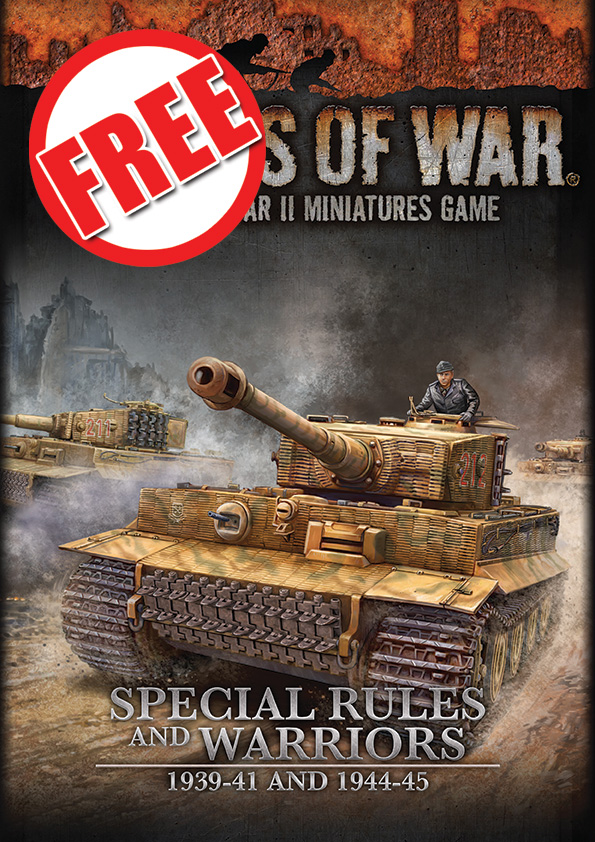 Flames Of War, Special Rules and Warriors, 1939-41 and 1944-45 provides you with updated special rules and Warriors so that you can continue to use your Early- and Late-war Flames Of War forces with the new Flames Of War, 1939-41 and 1944-45 rulebook.
Big Changes Ahead
Here's just a handful of the changes from V3 players should expect:
"1. The new edition of Flames Of War has slimmed down, to just over a third the size of the previous Version 3 rulebook. Unnecessary flavour text has been trimmed away and long, hard-to-apply rules have been revamped. The result is a fast-playing, easy-to-learn game.

2. The new unit cards turn many of the old special rules into simple numeric ratings, so for example, there is no need to remember British Bulldog as the card has Motivation 4+, but Counterattack 3+. Likewise, Wide Tracks is now just an easier roll to cross terrain.

3. The flavourful special rules are still there. The Germans still have Stormtroopers and the British still have Tally Ho and Mike Target. Better still, the rules are revamped to work with the new edition making them shorter, sharper, and more relevant to your games."
~ Tick Tock – 3 months to go.