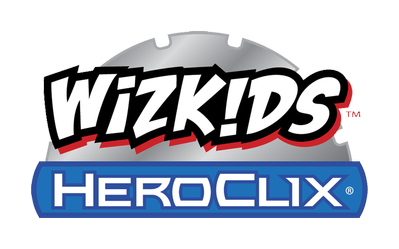 Check out this hard hitting 295 point list built from the villains The Joker's Wild!
Gotham City Underworld keyword themed team:
105 – Bane
50 – Killer Croc
65 – Two-Face
75 – Firefly
+4 to Initiative Map Roll, 3 uses of Theme Team Probability Control
Let's take a look at what each member has to offer….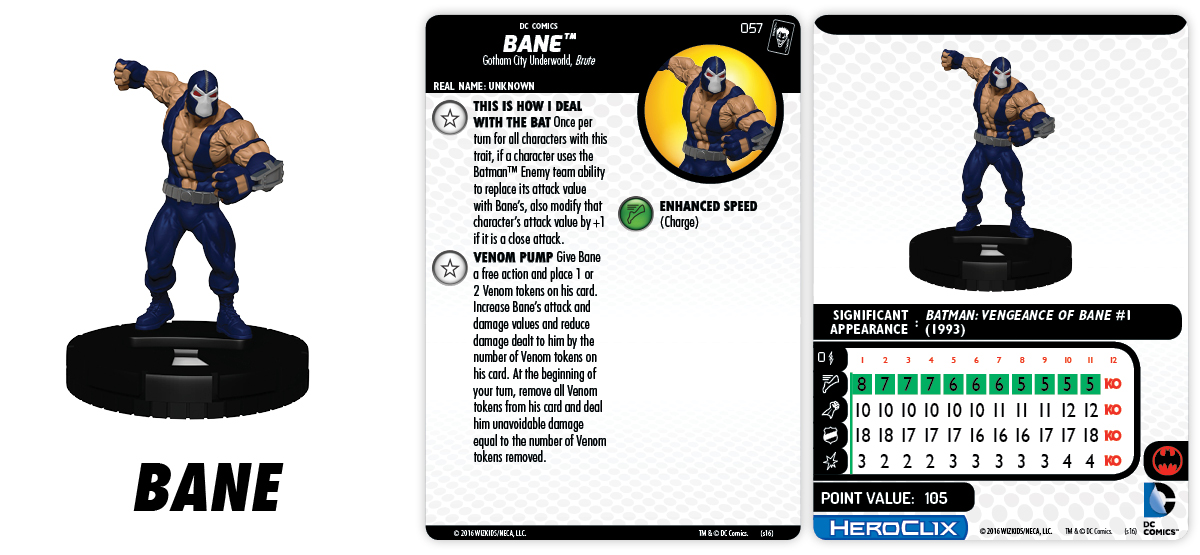 As part of a dastardly scheme to break Batman's body and spirit, Bane freed all the occupants at Arkham Asylum, forcing the Dark Knight through a gauntlet to recapture each inmate.  Bane's long dial features only one standard power, Charge, on each click but he also has a solid set of combat values and a pair of traits that make him a dangerous piece.
Killer Croc, who tussled with Bane in the sewers beneath Gotham City as payback for an earlier attack.  Unlike Bane, Killer Croc's shorter dial features several standard powers (Charge, Sidestep, Blades/Claws/Fangs, and Toughness) along with a variant of the This Is How I Deal With the Bat, which provides a +2 attack value boost for close attacks against targets in water terrain.  Killer Croc's power layout sees his potential damage output increase the deeper he gets into his dial.  At only 50 points, Killer Crocmakes an interesting tag-team partner for Bane, particularly if you're battling on a map that has water terrain, since he has the Swimmer speed symbol.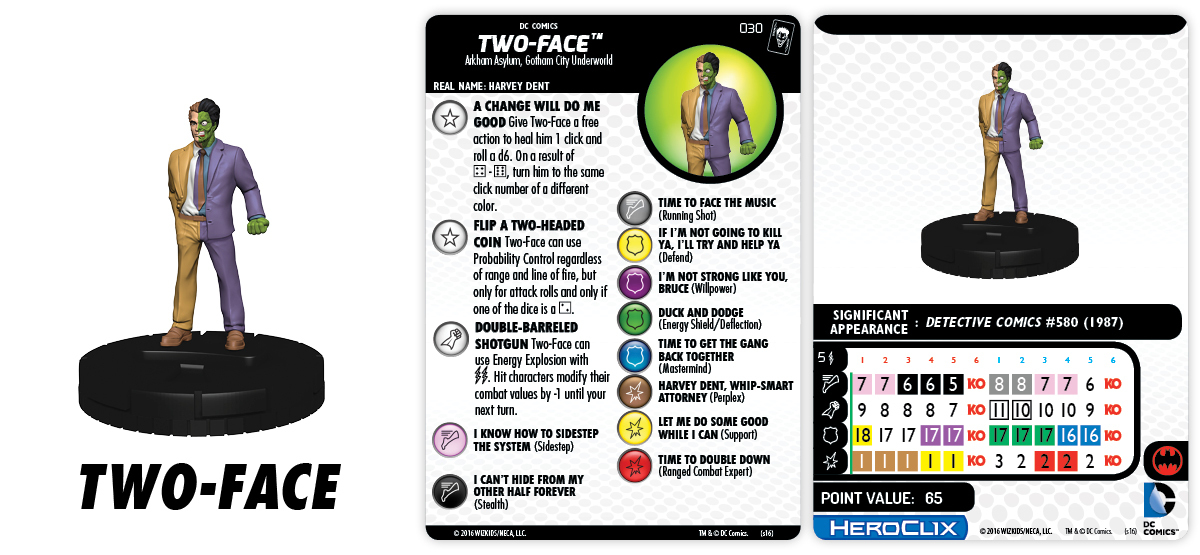 Two-Face is an interesting ranged attacker if you get him on his blue click numbers, thanks to the opening combination of Running Shot and Double-Barreled Shotgun and mid-dial access to Ranged Combat Expert.  On his red numbers, Two-Face plays a protective role with an opening click of Defend and a defense value of 18 and Support on his last two clicks.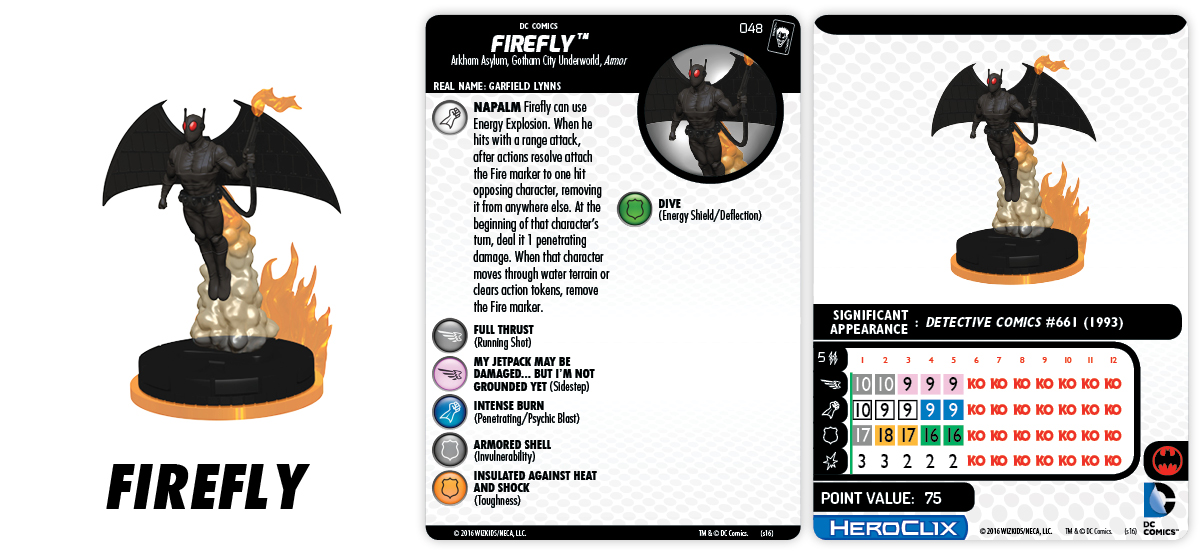 Our final team member is Firefly, who spent his brief freedom from Arkham Asylum incinerating the places in Gotham City that he couldn't visit as a child, before Batman apprehended him.  Firefly's dial is highlighted by a special power called Napalm, which lets him use Energy Explosion.  Additionally, when he hits with a ranged attack, he can give one of the hit characters a Fire marker that deals penetrating damage at the start of that character's turns.  Firefly is best used initially to run-and-gun groups of enemies while carrying his teammates where they're needed.