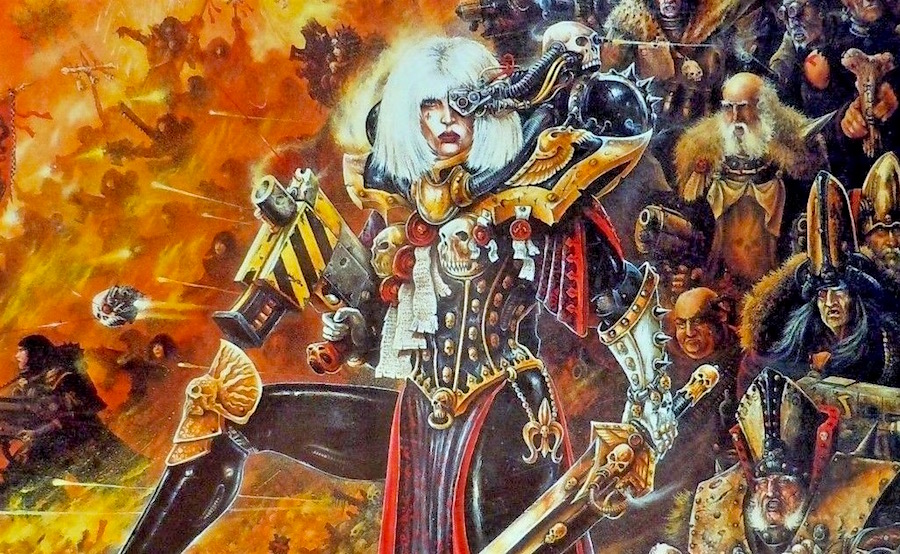 The Tabletop Spotlight is on Canoness Veridyan!
Inspired by the now iconic art piece by John Blanche, Canoness Veridyan has been brought to the tabletop by Games Workshop. She sold out fairly quick, too! Luckily for us our friends at Dragon's Lair Comics & Fantasy brought one over just so we could take a look first:
This model is a piece of 40k history. It's a sculpt that has been taken off the page and transformed into a 3D model. I know a lot of people were concerned about the resin quality as well. Good news, while it's probably still labeled as "finecast" but the model we opened didn't feel quite like "finecast" resin. It was a little darker and a bit more sturdy. I'm not sure if they changed the mix or what – but it was noticeably better. Here's hoping your model got the same treatment ours did!
The model came on a couple of sprues and because it's resin I highly recommend using a really sharp hobby knife + clippers to cut and clean this model. The material does hold the detail extremely well so all you hobbyists out there will have that to look forward to when you paint it. You're going to need some superglue for assembly too – no plastic glue on this one folks!
I can see this piece being a big hit with collectors – even ones who aren't Sisters of Battle players just because it's inspired by that art work. If you managed to snag one, good for you. For the rest of us who missed this one we'll just have to hope we can find it in a retail store or that GW will do a second run.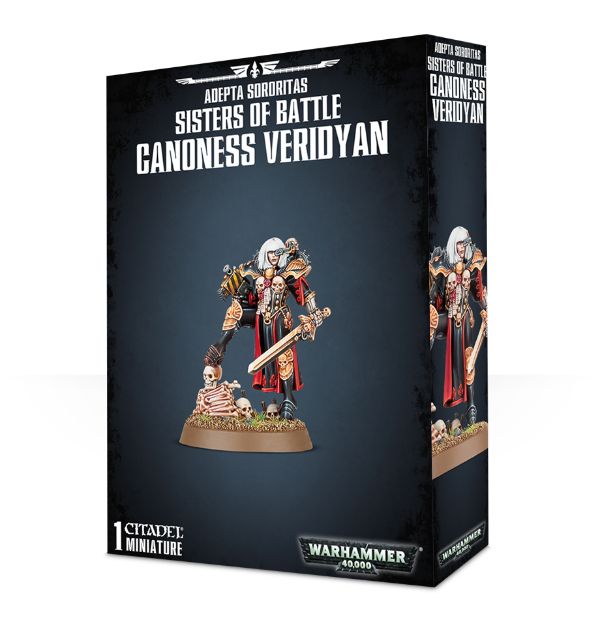 Canoness Veridyan is a veteran of countless battles, a shining beacon of purity and dedication. In battle, she is a shining beacon, leading her Order into battle without fear of death or damnation, her blade tearing through those who stand before her with calculated precision. Under her command, the Sisters of Battle have crushed the foes of the Imperium across the galaxy.
Oh my god, shoes.