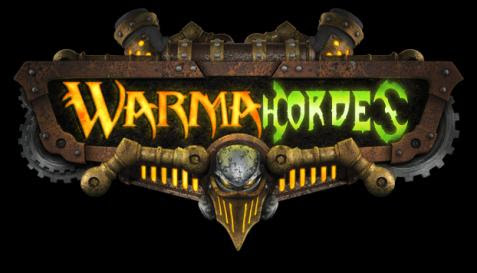 The Storm Raptor is soaring to a Battlefield near you – come take a look at the new kit from Privateer Press!
Privateer Press is back with a new Gargantuan Warbeast and this bird is all plastic:
The Storm Raptor is a massive plastic kit – The wings alone are enormous! But this bird also has a ton of little details to match. All the feathers and line work that went into them is really impressive. The funny thing about this kit is it could pass for an actual small bird on the tabletop. I'm pretty sure once this thing hits the board people are going to give it a second glance to make sure it's not going to fly at them.
I do show off the cards in the video but I've never seen this model in action so it's hard for me to judge it's table-top effectiveness. But I'm pretty sure that's going to change once this kit is released into the wild.
Overall, this kit is really well done. It's may not be as complex as some of the other kits but I think players will find it to be a good addition. Hobbyists will really enjoy painting up this War Bird with all the subtle feather work and little details that add a lot. It's slated to ship December 21st, so it should hit shelves soon!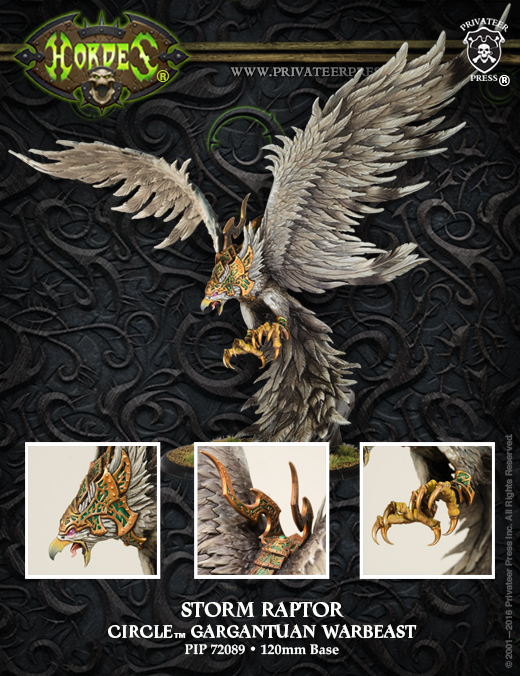 The storm raptor soars over the battlefields of Immoren, its body crackling with electrical energies. Its silhouette blots out the sun while its keen eyes scan for those who would oppose its druidic masters of the Circle Orboros. The captive lightning that flickers through its feathers is unleashed in blinding arcs of voltaic energy as the raptor dives upon its prey, talons extended for the kill.
"From the corner of my eye I thought the bird was flying at me."