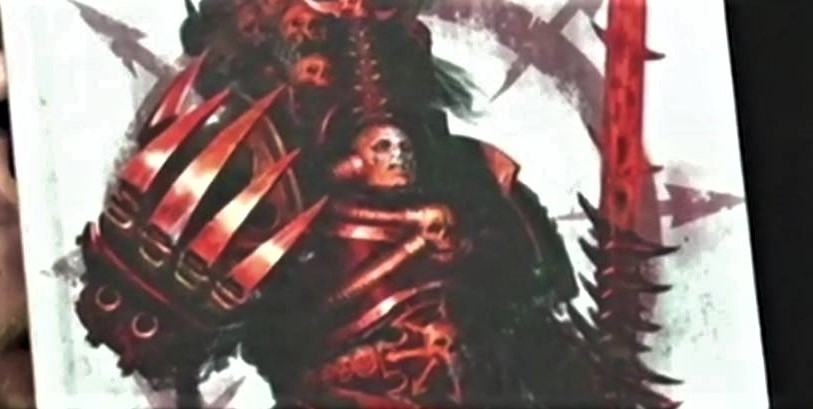 The next wave of info for Gathering Storm: Fall of Cadia is making a splash – come see what's coming your way!
The latest Games Workshop Campaign book is heading our way in January and it's promising a big change to the status quo in the Dark Millennium.
via miniwars (translated and paraphrased from Spanish)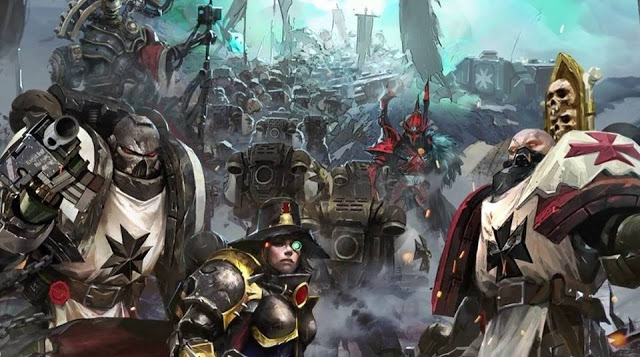 It is a hardcover book of 136 pages
It costs 40€
Contains the Triumvirate of the Imperium – Celestine the Living Saint, Archmagos Dominus Belisarius Cawl and Katarinya Greyfax the Ordo Inquisitor Hereticus.
This book tells the story of how Abaddon the Despoiler deals a severe blow to the Imperium with his attack on the planet Cadia.
Complete rules for the Inquisitor Greyfax, Belisarius Cawl and Celestine.
Triumvirate Imperium – Rules to use these three characters together in one game.
Six new Relics for Ecclesiarchy and six Mechanicum Relics, which can be used by the forces of the Adept Sororitas and Cults Mechanicum.
Training for The Grand Convocation and Imperial Crusade – combines the Cult Mechanicus, Skitarii and the Imperial Knights in an army. The other combines the Black Templars and Adepta Sororitas .
Battlezone: Empyric Storms – rules for the effects of warp storms that hit Cadia.
Four new missions.

"Additionally available with the book of the Gathering Storm: Fall of Cadia will be a deck of cards – Battlezone: Storms Empyric Cards. 36 cards detailing the events of warp storms. The cards can be used in any game of Warhammer 40,000 and serve for any army – contains additional rules for the psychic phase and additional effects for games.

There will be more special characters for Chaos."
So it looks like Black Templars and the Sisters are teaming up with Ad Mech to take on Abaddon. But based on the title I don't think it's going to end well for the Imperium…
Are you ready for War in Cadia?