Pimpcron brings you the latest unbelievable Warhammer stories in the news.

Gamer Suffers Tragic Loss
Virginia Beach, VA
Garrett Moeser sat outside his home on Elkwood Ave. and watched in disbelief as fire fighters tried desperately to fight the flames of Moeser's home. Thick black smoke poured out of the roof and the flames caught nearby trees on fire. Never missing an opportunity to zoom in on someone dealing with a tragedy, our crew as on the scene.
Sarah: Hello sir, I'm Sarah from Today news.
Moeser: [stares blankly]
Sarah: Reports are coming in that you lost both of your siblings in that fire.
Moeser: … They're all gone. …
Sarah: How does that make you feel?
Moeser: I'll never replace them, I can't begin to tell you how bad this hurts. I can't think straight.
Sarah: [Motions to Jim, the cameraman] (Jim, I see a tear, zoom in.) Tell me what they meant to you. This must a hard time.
Moeser: They went too soon. I feel like I was just getting to know them, ya know? And they're gone. You always feel like you'd have more time, until you don't. [begins sobbing]
Sarah: What were their names?
Moeser: Too many to name. Caldor, Lucius, Farsight, Grukk … I've lost everyone who matters to me.
Sarah: I don't … think I follow. You had more than two siblings in there?
Moeser: [confused] What? No, those two are standing right over there. [points near fire truck] I'm talking about my Warhammer. It's all gone …
Joe the cameraman: Oh you poor, sweet child. [drops camera, rushes over crying and holds Moeser, they cry together]
Pimpcron Unveils New Program To Earn Free Warhammer!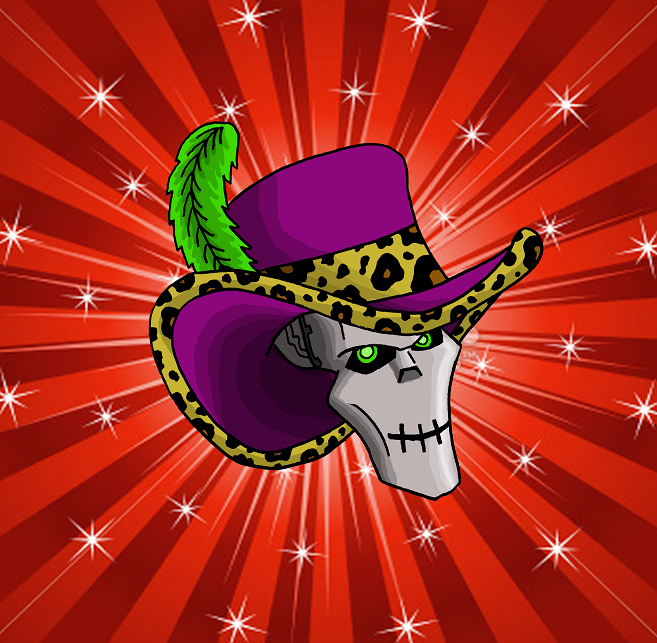 Blogging celebrity and sex symbol, Pimpcron, has just announced that he is opening a brand new company where you earn Free Warhammer models each month! My Miniatures Monthly is a new, fast paced, self-motivated program for go-getters like you!
See, here's how it works. Each month you buy a new box of models and send them to the Pimpcron. Then he breaks up the boxes and you get a model back! But where's the free part? Well, for every friend that you sign up into the program, you will receive an additional model each month! Here are testimonials to help reel you in:
Steve B. – "At first I was skeptical, and my friends were a hard sell. But now that I've burned every single social bridge in my life through high-pressure sales pitches, I get 5 free models in the mail each month! Living the dream, baby!" [Note to Editor: Hey, take out the high-pressure thing. I don't want people to get the wrong impression.]
Jonah K.– "Every single month I get 15 free models in the mail, and all I have to do is buy a box and send it to the Pimpcron each month! They are random models and rarely fit into my Salamanders army, but we're talking FREE models here! What's not to love?" [Note to Editor: Okay, take the random thing out too. These people aren't good at talking something up.]
Karen J. – "I lost a lot of friends by trying to push them into this system with me, but don't let the haters get you down. They tried to tell me everything under the sun. One friend said that I was caught up in a dangerous Ponzi scheme and it would only end badly. Pshhh. That's just stupid. A Ponzi scheme is when you pay someone monthly investment fees to be part of a company and then get money back for tricking your friends and family into it. Pimpcron's amazing system is nothing like this. We're getting free models!"

Breaking!: Pimpcron Arrested For Miniatures-Based Ponzi Scheme
In a shocking turn of events, BoLS star Pimpcron, (real name Pim P. Cron Jr.) was arrested when authorities found out a massive network of people "investing" in his Warhammer Miniatures Ponzi Scheme. My Miniatures Monthly has now closed, with Pimpcron stealing over $100,000 worth of wargaming product from his "investors". Industry experts calculate the theft to be about 10 boxes of brand new miniatures. He was arrested last Friday at his mansion on his 400-acre ranch in Nevada.
Britain Changes Its Currency
Reports are coming in from the British Treasury Secretary that the Pound may be a thing of the past. We spoke to Mrs. Brown yesterday and this is what she had to say:
In this turbulent socio-economic world where you are trying to lead a nation, you need something you can count on. The problem with all types of currency is that they fluctuate up and down and you can be too sure how strong your footing will be. But we are proud to announce that we have found a currency that only ever goes up in value. It's a currency that is British through and through, and is a result of all of our good nature and hard work as a people. We are proud to announce that Great Britain will now be using Games Workshop product as currency for all internal and international affairs. When you look at the valuation of GW goods over time, it far exceeds any currency on the market and using this will put Britain at the top of the financial market.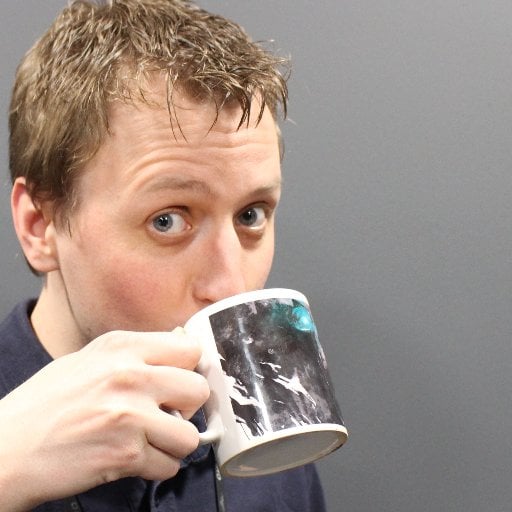 DISCLAIMER: In case you didn't catch on, this was all a joke.  Also, don't get yourself caught in a Ponzi scheme, miniatures-based or otherwise.
~What's the craziest piece of Warhammer news you've ever heard in a store?

Tickets go on sale TODAY!