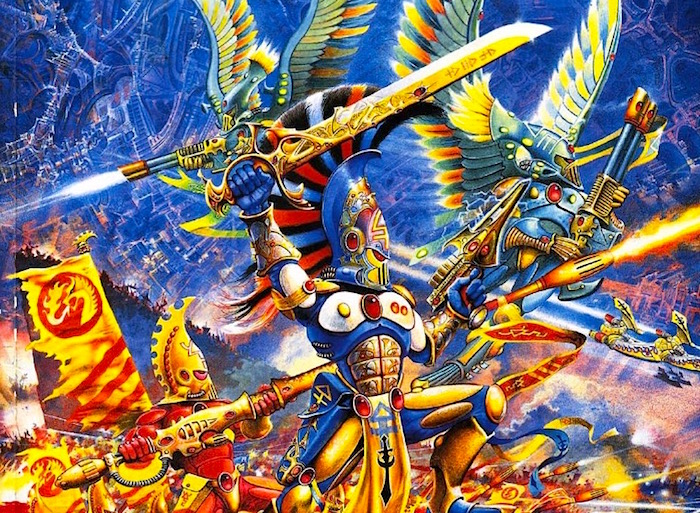 ATTENTION! The Eldar are coming back to the tabletop with all new powers and abilities.
Reecius is talking all about the upcoming Craftworld Eldar in 8th Edition. He assisted with the playtesting of 8th, so he should know.  Here's what to expect:
Look for a total redo of the entire range that will bring even the old "obsolete" units back to the tabletop.

Improved units:
Phoenix Lords all re-costed and improved with 2+ saves and area abilities.
Asurmen: grants Invulnerable saves to nearby units and himself inflicts mortal wounds.
Themed Craftworld armies such as Alaitoc Ranger focused lists and Iyanden Wraith forces are now viable.
Battle Focus, Doom, Guide, Fortune remain in 8th.
Different Eldar army styles such as all-infantry, vehicle-mounted, and heavy-psyker all the way to no-psyker are all balanced and viable.
Striking Scorpions have "Masters of Stealth" and their mandiblasters inflict mortal wounds at the start of combat.
Howling Banshees are among the fastest infantry in the game and almost always attack first in assault regardless of who charges – Banshee Masks are great things…
Avatar of Khaine has been re-balanced as true monster, capable of going toe-to-toe with a Primarch. Here's his 12 foot sword's stats to give you a taste:

That's going to leave a mark…

~ It's going to be a very different world out there!