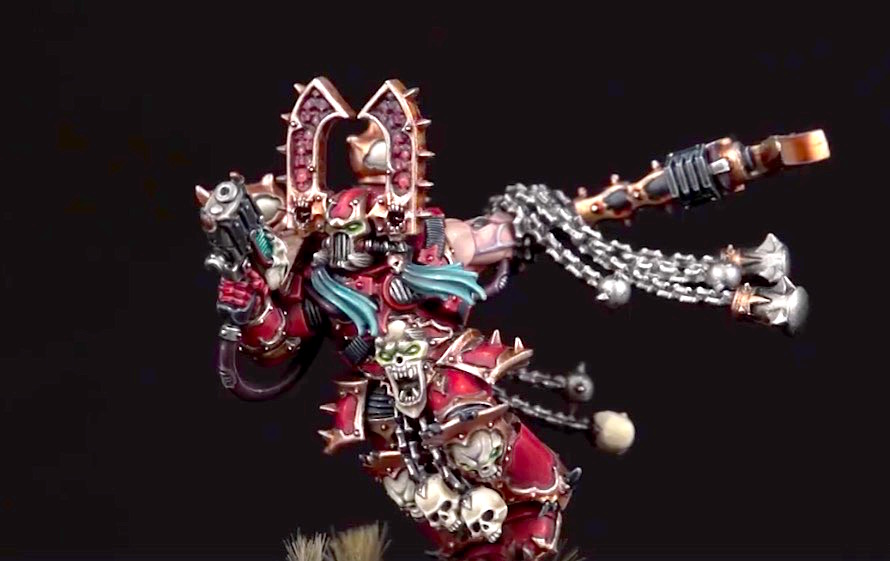 8th Edition seems to be bringing back Assault – but how much should it matter in 40k?
GW spilled the beans on the basics of Assault and everyone has been digesting what it will mean for the game as a whole.
One of the big complaints of 7th Edition has been the nerfing of Assault versus Shooting.  Sure towards the end of our current edition, we saw super crazy deathstar combos – but then again, insane min-maxed multi-codex combos like that were the only way to really make assault viable.  Folks have been crying out for something to help out assaulters for years and it looks like GW has listened.
Here's one set of thoughts from Dakka's ClockworkZion to give you a taste of how the player community is absorbing the announcements so far:
"1. Wounds don't pull from the front. This means less sudden increases in distance between an assault unit and it's target due to being shot or via Overwatch.

2. Rend values on basic weapons look like they're going to be mostly 0s. This means horde and lightly armoured assault units (Nids, Orks, Banshees, Dark Eldar) can weather shooting more, and also have an increased survival rate when being shot at.

3. Assaulting from transports seems to be in. While this doesn't directly help Nids (save for the Spore Pod), it does give most assault units an increased durability to getting in close enough safely before they start stabbing people.

4. Pile in to pull in enemy units is a nice buff to horde armies as well since it can help tie up multiple units more easily, allow people to assault transports to get a free pile-in on the disembarked occupants, ect. A mechanic for negating overwatch that doesn't cost Command Points or wargear upgrades is good and promotes tactics on both sides."
But there's a bigger question…

How Good Should Assault Be?
Over the editions of 40K assault have waxed and waned. Way back in 3rd, Assault was wretched, while in other editions, sweeping advances made assault armies buzz-saws that just chewed through enemy armies once they reached them.
From a big picture point of view GW has some tough choices to make.
Warhammer 40,000 is a Sci-fi game. This isn't a game of historical ancients with Greeks facing down Persians – we have tanks and guns.
Warhammer 40,000 is incredibly melodramatic. It is a universe with daemons, giant robots, Orks, and mighty armored super-soldiers who routinely attack tanks with 8-foot hammers.
Warhammer 40,000 has quite a large number of assault only units with long histories in the game – from Genestealers to Assault Terminators and everything else in between.
So at a 10,000 foot level the real question isn't should assault be equal to shooting, but exactly how should the game and the players think of it.
Three Ways of Thinking About Assault: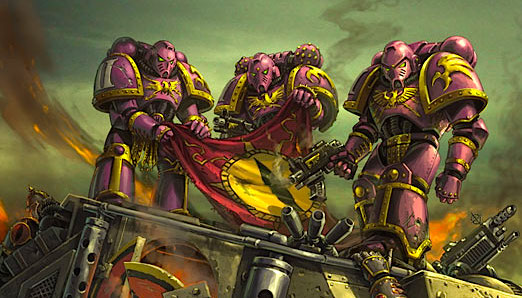 Put down that chainsword and pull out a gun – like a real warrior!
It's Rare
Assault should be relatively ineffective versus shooting. Standard troops that engage in assault should mostly mill around and slowly grind each other down. Only assault specialist units should be quickly lethal in assault – and should still have a challenge to get there. Ranged combat and deployment is a critical part of the game.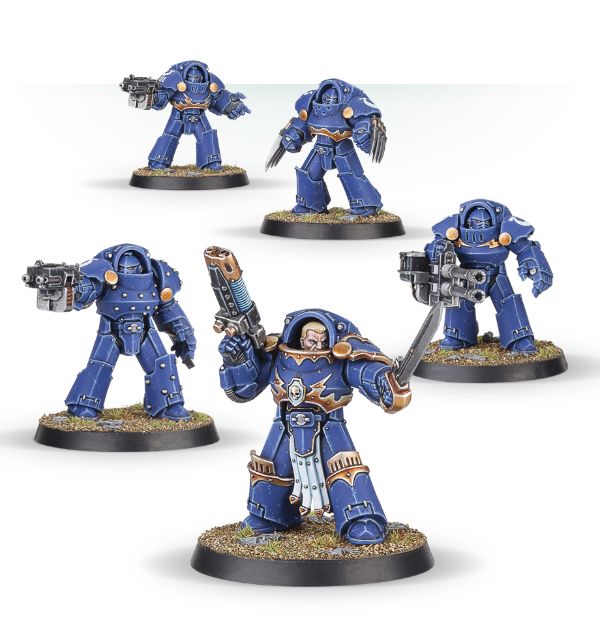 Guns, or blades – whatever it takes…
It's Balanced
Both Assault and shooting are balanced. While shooting is solid, even standard troops are deadly in assault – and will kill just as many models on average as with their ranged weapons. Assault specialists are exceedingly deadly once they hit enemy units, but may still have a challenge to engage. Both Ranged and Assault abilities matter equally.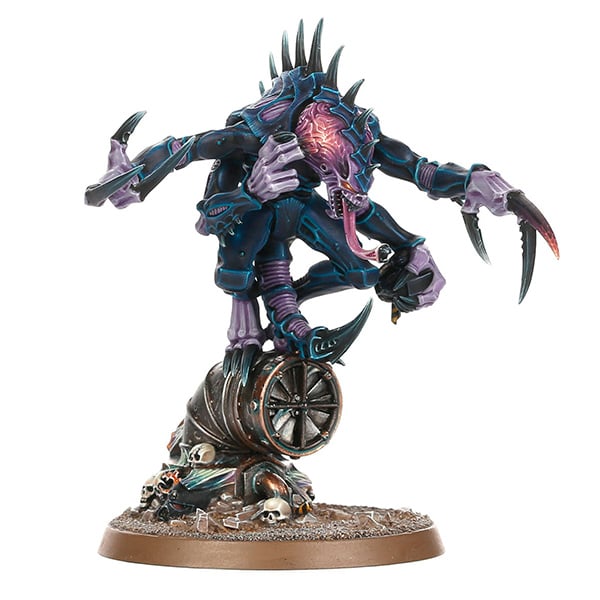 A gun – what's that?
It's Common
Standard troops are deadly in assault, and have a decent shot of getting there versus standard shooting.  Assault specialists are only easily stopped by other assault units once they hit the badguys. They additionally have multiple avenues to reliably get into assault. Maneuver and improvisation are key in the game as static gunlines will have a hard time of it.
The real puzzler is that all of these three options are viable design choices – it's just a matter of what GW thinks 40K should be about.
~GW has themselves moved between these archtypes over the years, but where you come down on the scale and what do you expect from 8th?