Games Workshop had a chat with one of the tournament organizers for LVO and one of the playtesters of 8th Edition. Chaos ensues.
That's right. Games Workshop brought in Frankie (of Frontline Gaming fame) to talk about his perspective on how Chaos is going to play in the new edition. And of course, you can't have a conversation without a few teasers, so sit back, strap in, and let's take a look at what we can expect from Chaos.
via Warhammer Community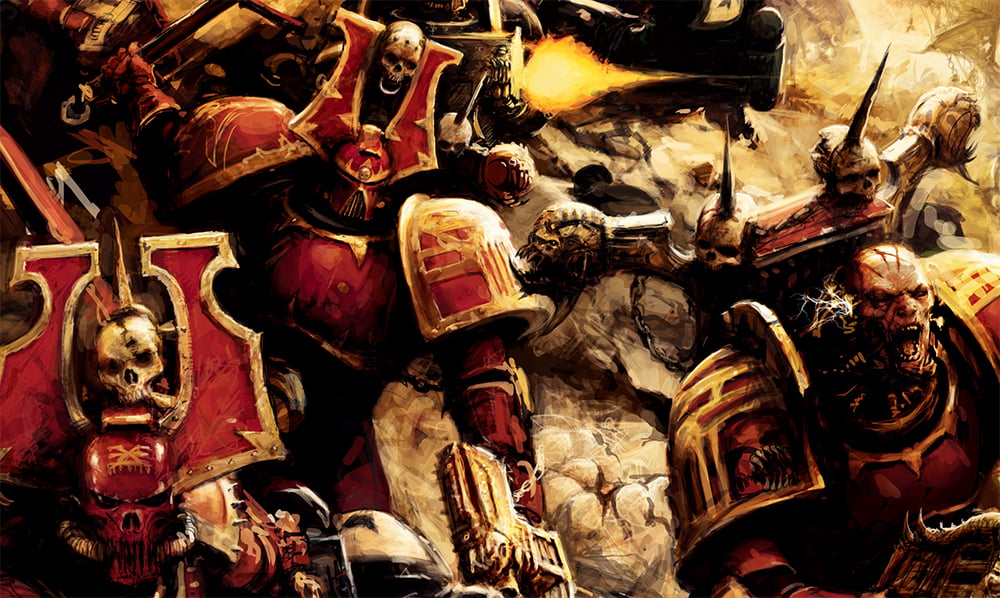 Chaos armies usually lean towards close combat, which is not what you normally see from a lot of armies in Warhammer 40,000 currently. Chaos has a solid control of the psychic phase as well, with the nasty Sorcerer Cabal that has been rampaging across the tables around the world – very fitting for an army that largely calls the warp home.

It has been a long time since we've seen Chaos armies with a lot of power armour on the tables, but no more! In the new edition, you will be seeing a great many Chaos armies, and a lot of them will have power armour in abundance! Yes, you read that right, you will want to have Chaos Space Marines in Chaos Space Marine armies!
Chaos Space Marines in Chaos Space Marine armies? Madness. Utter madness I tell you. I wonder what the non-marines in CSM will look like. Especially since vehicles/monstrous creatures/etc. all use the same rules for their profiles now, I want to know what a Chaos Dreadnoughat will play like. I think it's a great opportunity to really play up the Chaos in Chaos Space Marines.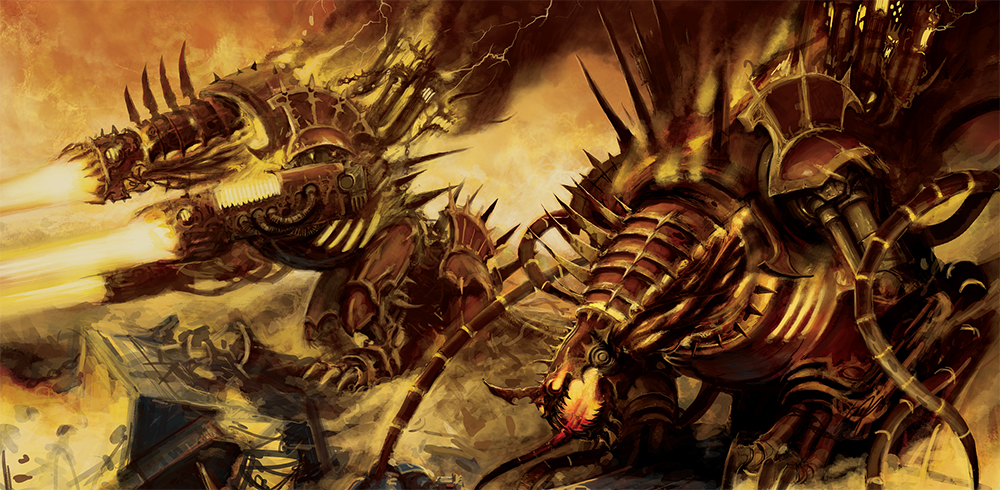 Heavy Weapons, as we've seen, are getting something of a buff–which is a nice counter to the melee/psychic heavy playstyle that Frankie mentioned earlier. He talks about how it'll be exciting to see Havocs on the table again:
Make sure to have a fully stocked arsenal as those lascannons, autocannon, missile launchers and even – you better believe it – heavy bolters, as they are going to be doing plenty of work in this new version of Warhammer 40,000!

They will provide excellent cover fire for your Chaos Terminators which will now strike fear into the hearts of your opponent as they bring devastation to the battlefield where they are least expected.
Which makes sense. Heavy Weapons can all move and shoot now, taking a penalty, but, especially since they're the weapons that are capable of dealing multiple wounds per shot, they'll be putting in the work to take out some of the Large Models we'll be seeing in the new edition.

Let me leave you with two more tidbits from Frankie:
Abbadon has the rules to stomp face all along the Crimson Path (no surprise here, but he's claiming credit for the Great Rift). Cadia was just the first step! He is a force to reckon with and inspires his Legion, allowing them to dominate the battlefield with an incredible ability which I will not spoil for you.

Lastly, I want to talk about some of the most savage close combat fighters in the galaxy: the Khorne Berzerkers.

These guys are supposed to be feared for their brutality and combat prowess. Well, guess what? They will be – start fearing them now. Khorne will be pleased with this newest iteration of Berzerkers… very pleased! What about chainaxes, you ask? You will want to arm all of your "Blood for the Blood God" warriors with these bad boys. Wait…Blood for the Blood God…what does that do?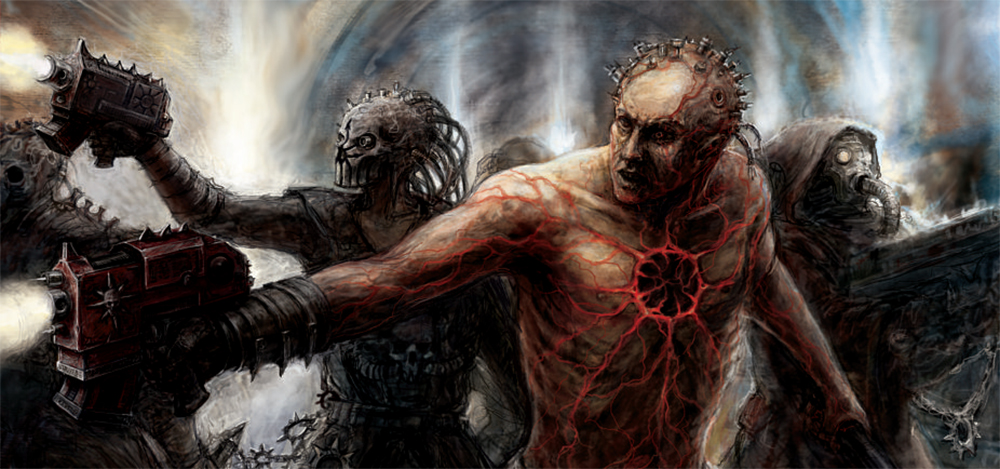 Apparently the folllowers of Khorne will all get a rule called Blood for the Blood God which makes them very happy to have chainaxes (and who knows what other melee weapons and grossness), but as for what that rule actually does? We'll just have to wait and see. It sounds like GW is taking a long hard look at their model lineup and trying to get some old favorites back onto the tabletop.
What Chaos units do you think/hope will be good in 8th Edition? How would *YOU* want to see Chaos changed? And we all agree it's pronounced CH-owse, right?