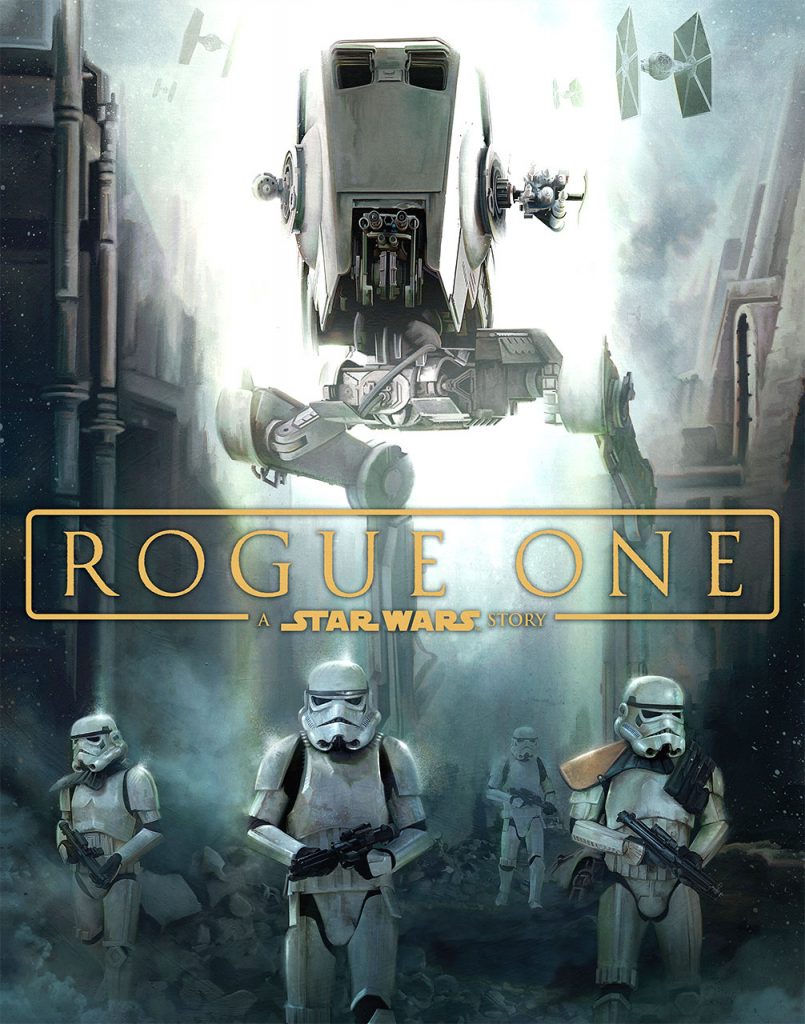 Calling all chicken-walker fans – this kit is for you and it's awesome!
The AT-ST is a big part of the battle in Jedha in Rogue One, which led to a much needed kit upgrade from LEGO. The birdlike walker is one of my favorite vehicles in the Star Wars universe, so when it was announced last fall I couldn't wait to get my hands on it; and when I did it sat on a shelf because life got in the way of building it. I finally got to it this weekend just in time to add it to the shelves in the new studio here at BoLS.
449 total pieces
Ages 8+ (younger kids may need help)
Measures about 9" high, 6" long, and 5" wide
Includes 3 minifigs: AT-ST Driver with blaster, Baze Malbus with his heavy blaster, Rebel Trooper with blaster rifle
The walker's top half rotates and has a working top hatch, and dual spring loaded shooters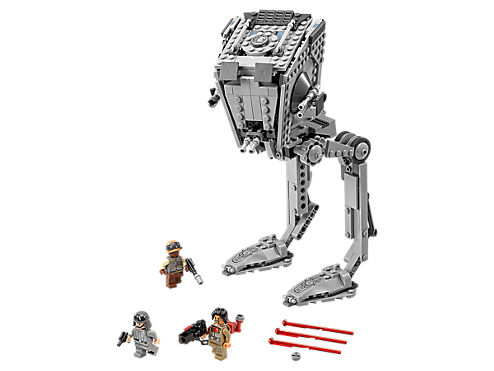 Give yourself at least 45 minutes for this one. The leg and platform assembly have technic parts that require a little extra time and attention to assemble. Overall it's a fun kit to put together and it looks awesome on display.
Let's build, shall we?
Some things I was unable to catch on the video…
The interior has some nice little details, and can fit a minifig with the top closed or hooked to a rail so its head pops out of the hatch.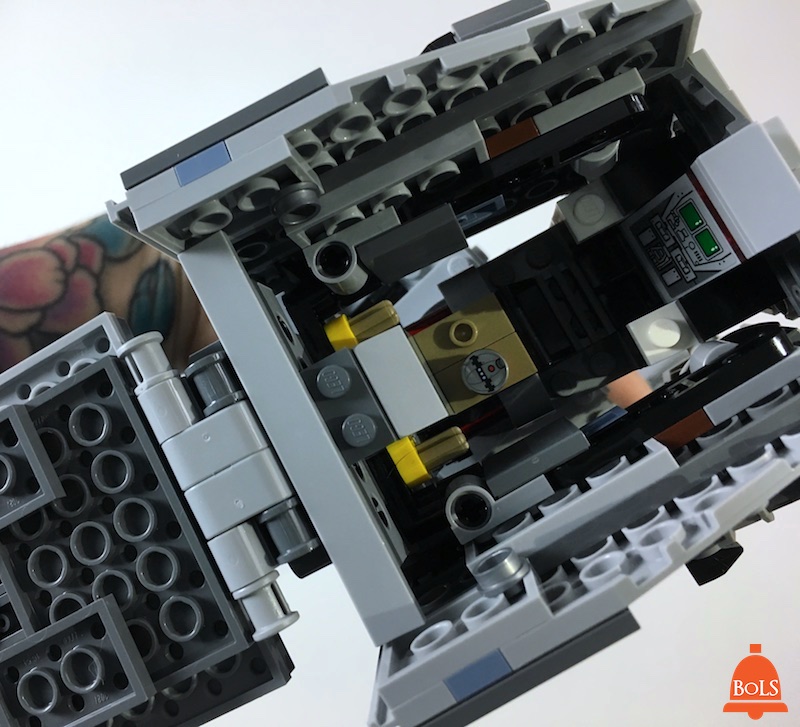 The walker fires bolts from two spring loaded shooters on either side of the front mounted gun. The firing mechanism is actually too fast for my camera to catch – I tried a few times. The bolts made it clear across the studio easily; almost lost them at one point, so be careful where you aim them so they don't get lost.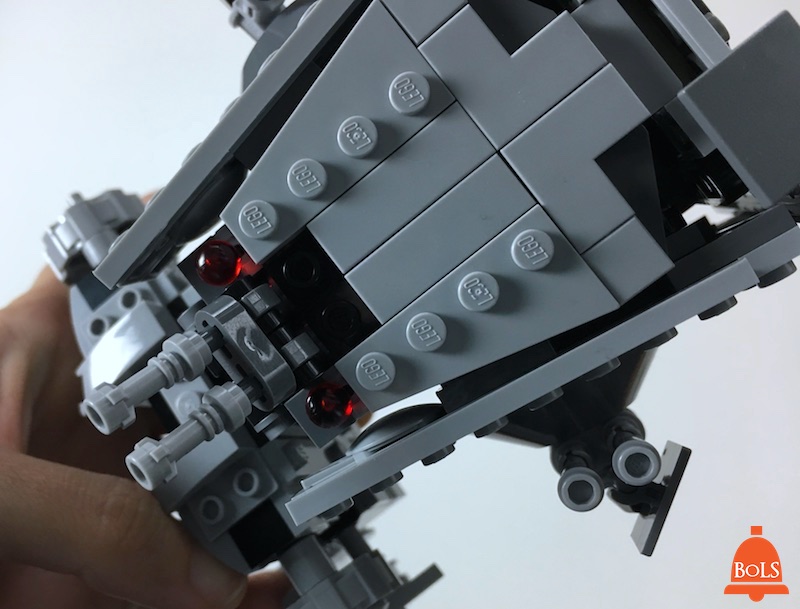 It looks great on a shelf thanks to its larger scale and limited ability to hold a pose. As long as it's balanced you can rotate the top of the walker to face nearly any direction, but it has to be flat on its feet. The larger scale means it won't match up with many of the other Star Wars kits – it's almost as tall as some of the trees in the Ewok Village kit, and it's not to scale with the latest AT-AT kit. That's really the only draw back I can see with it.
It's not as complex or as large as the Ultimate Collector's edition that came out a few years back, but I honestly think it looks nicer because of the lack of studs on the exterior of the final build. This version has a much cleaner appearance.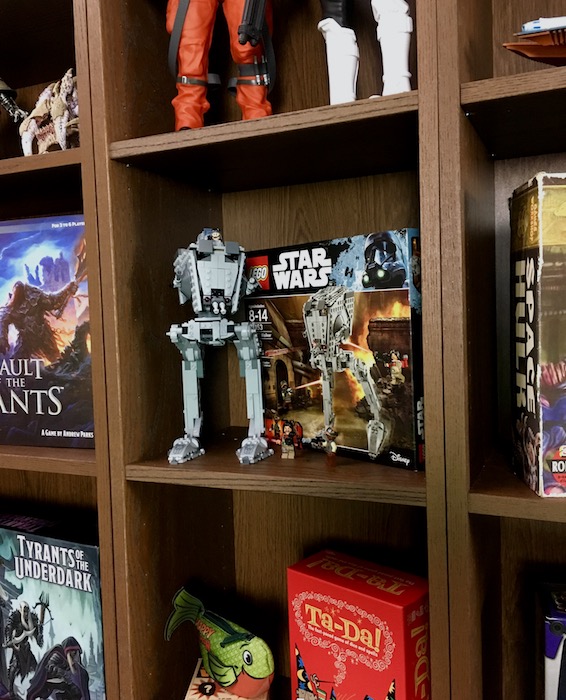 If you've been thinking about picking this kit up – go out and buy one. You won't regret it. It's fun to build, makes a really nice display piece, and it's sturdy enough for play if your kids get ahold of it.