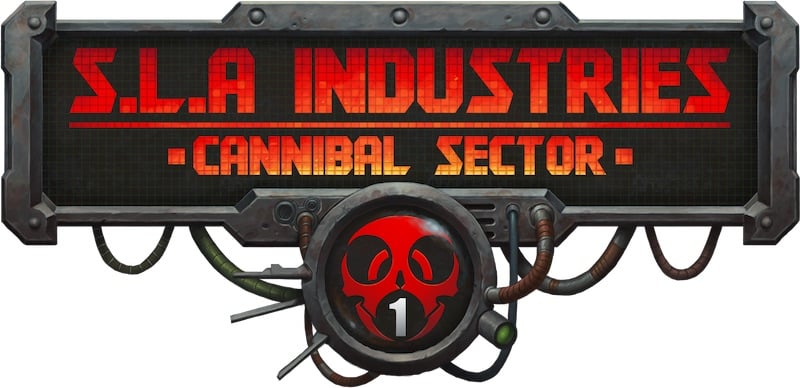 Putting the CAN in Cannibal Clans, SLA Industries unveils the Cannibal Clans' Matriarch, "Momma."
That's right, freshly unveiled from Daruma Games and the beacon of light in the World of Progress, SLA Industries–here is the Matriarch of the Cannibal Clans. There's only one featured here but, each of the myriad Cannibal Clans is led by a Matriarch, who rules the roost as biggest and baddest of the bunch. With that in mind, let's take a look at the newly discovered Cannibal Clans Matriarch.
Ladies, Gentlemen and Xenos of the World of Progress – we are delighted to unveil, "Momma"; Matriarch of the Cannibal Clans that give the Cannibal Sector its name. We did warn you, some viewers of a sensitive nature may find her.. unpleasant..

Each Clan is led by a Matriarch – the strongest, fiercest and most brutal warrior in the Clan. She maintains her fighting weight and prowess by consuming the Lions share of any meals that the Clan captures. In the lean times, there are always Runts..
The "standard" Matriarch Miniature will lead the Cannibal Patrol force that we currently have up for Pre Order! The idea is, that as the Pre orders come in for the Cannibal Patrol, we will keep rendering and adding the miniatures to the Patrol and send out the whole lot when we get the 50th Pre Order!
To thank those who help us to bring the, admittedly rather unpleasant, but very cool Cannibal Clan to the tabletop – we have put together a crazy good deal! Lots of extras, exclusive Sculpt Miniature and a big discount on the RRP post Pre Order! Please head over to our Pre-order Page and sign up!

And sign up! We currently have 24 out of 50 pledges, and as soon as we get the 25th we will unveil the choice for the next Cannibal Patrol Render.. the choices are;

Runts – you can never have too many light snacks!
Butchers – aptly named, winners of the Cannibal Genetic Lottery!
Carniverous pigs – a ton plus of genetically enhanced, mutated, bad tempered Hawg..
Jordie – Mommas special little boy..

Momma comes complete with 3 choices of heads;

And her very own Harpoon gun, to reach those tricky and evasive meals..

If you've not yet tried the amazing CS1 Skirmish Game – head over to our Beta page and give it a try.