The Sisters of Silence are getting a new ride to the battlefield – Check out the Kharon Pattern Acquisitor from Forge World!
via Warhammer Community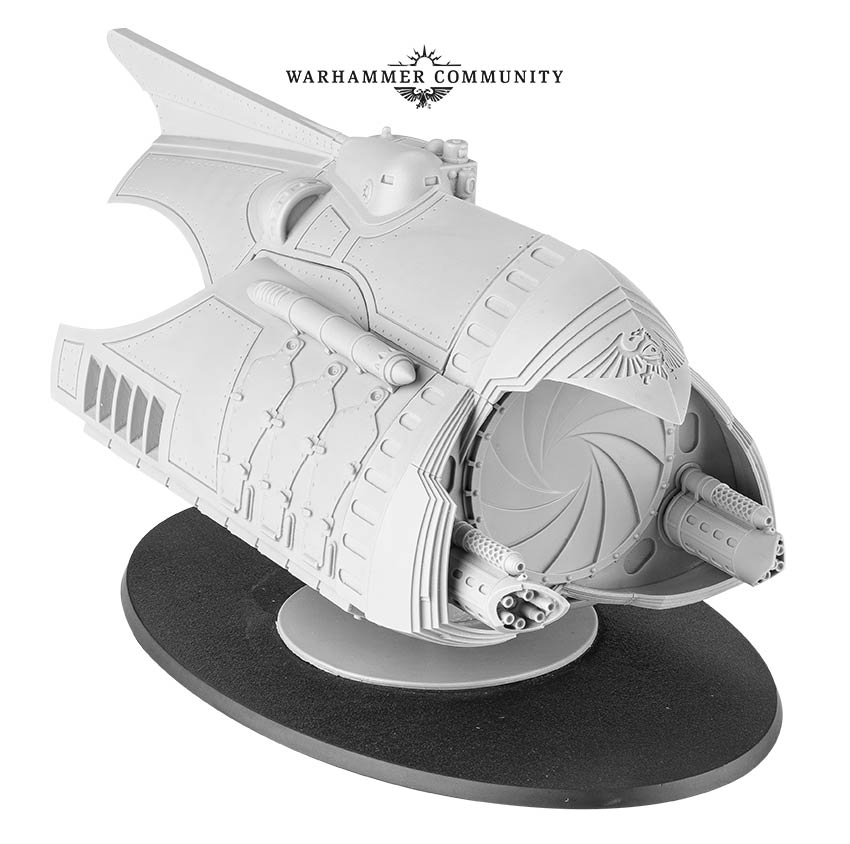 Like the vehicles of the Adeptus Custodes, the Kharon Pattern Acquisitor is a skimmer, albeit one of a more ominous and covert provenance. Aquiline motifs like the winged tailfin and the beak-like front of the vehicle tie the Kharon Pattern Acquisitor to the rest of the Talons of the Emperor, but it has a distinctively brutal silhouette, complemented by the iron-maiden style hatches on the sides of the vehicle. These are not for the Sisters of Silence but for their unfortunate psychic quarry; the Sisters themselves disembark from the irising hatch at the skimmer's fore, embellished with the icon of their shadowed order. It's easy to imagine just how terrifying seeing one of these in the 31st Millennium would be, psyker or no!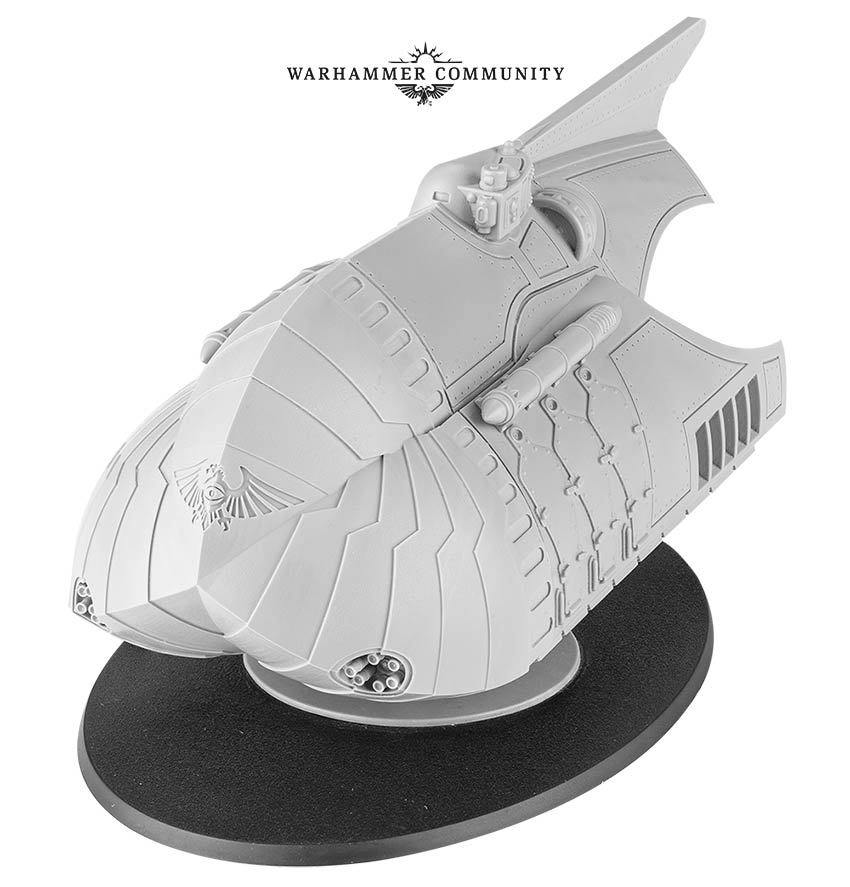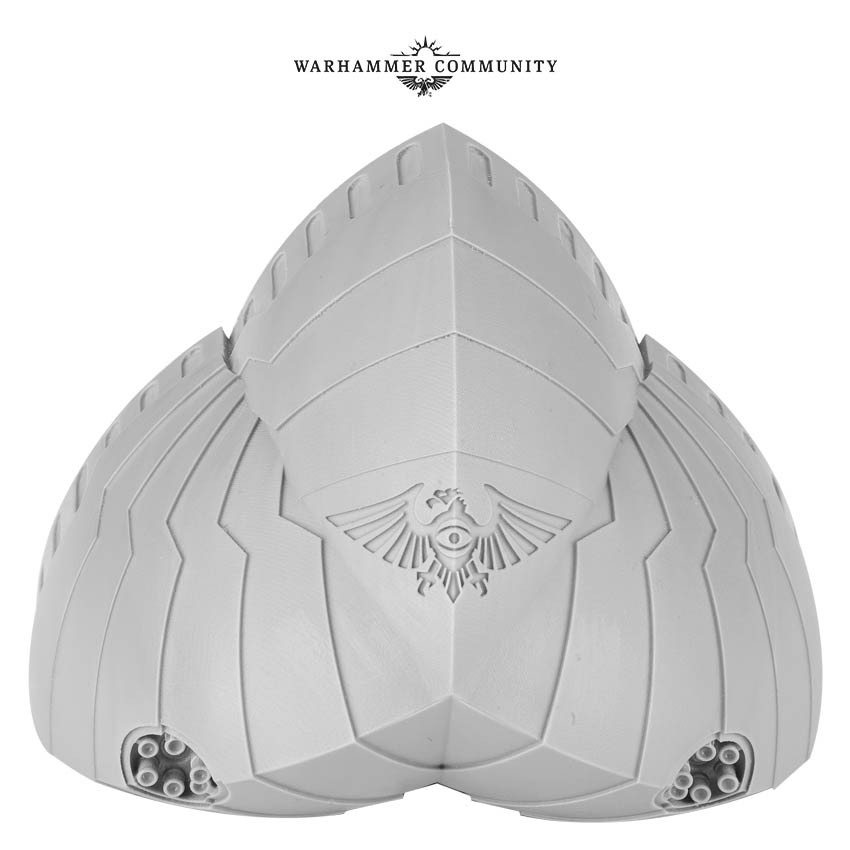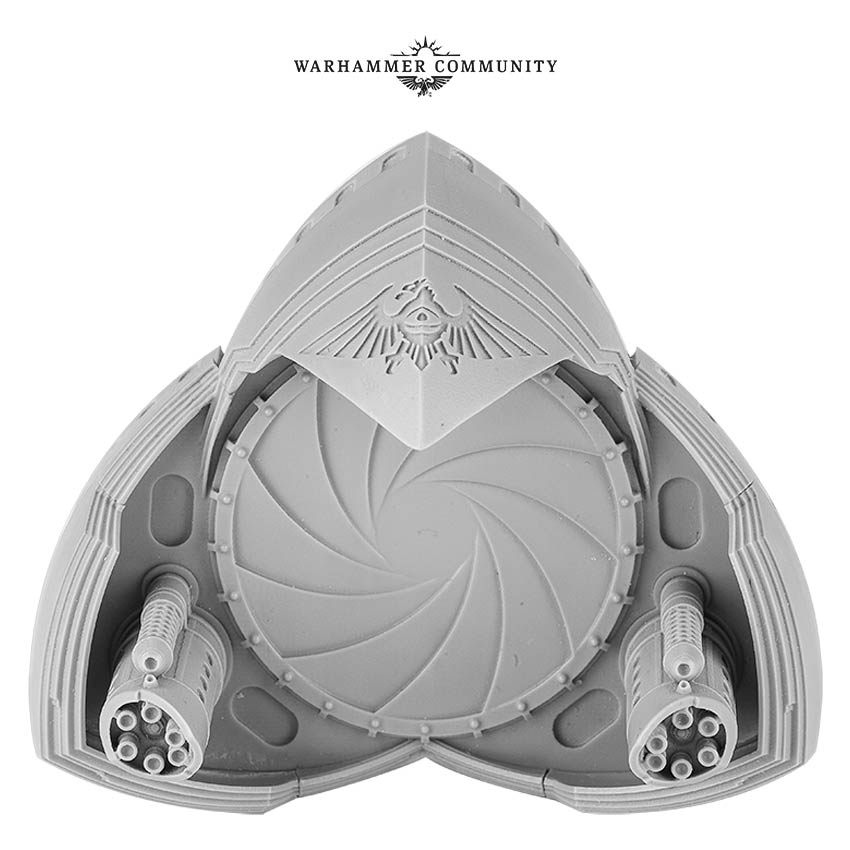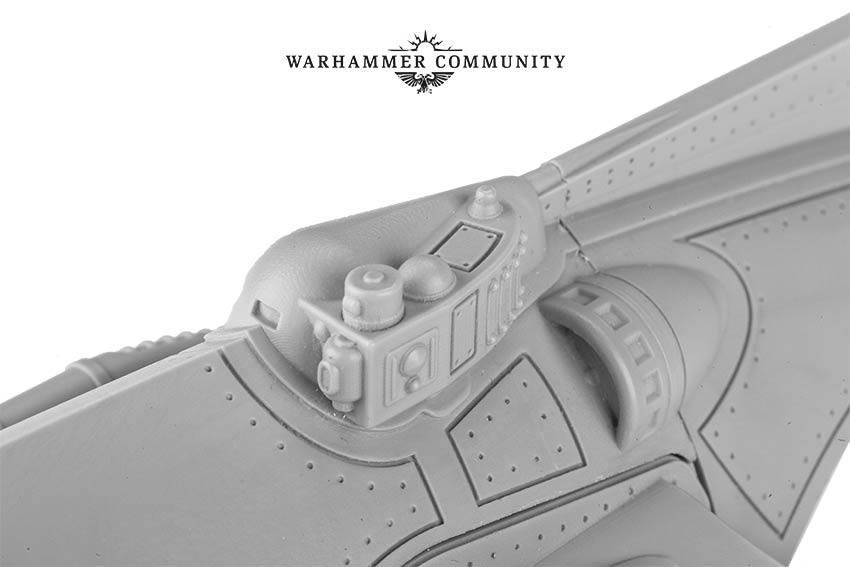 This new transport is looking it fill a dual role for the Sisters of Silence as transport and gunboat. On the offensive side of things it's packing quite a bit of firepower and will provide that necessary "hail of fire" to be a viable threat. Defensively, it's also got "an array of cloacking technology (like the sensor pod running along the vehicle's spine)" to provide that much-needed safety net to deliver it's deadly payload intact. Can you imagine a squad of flamer toting Witchseekers dropping out of this APC and toasting your foes? Well get ready because it's about to become a reality!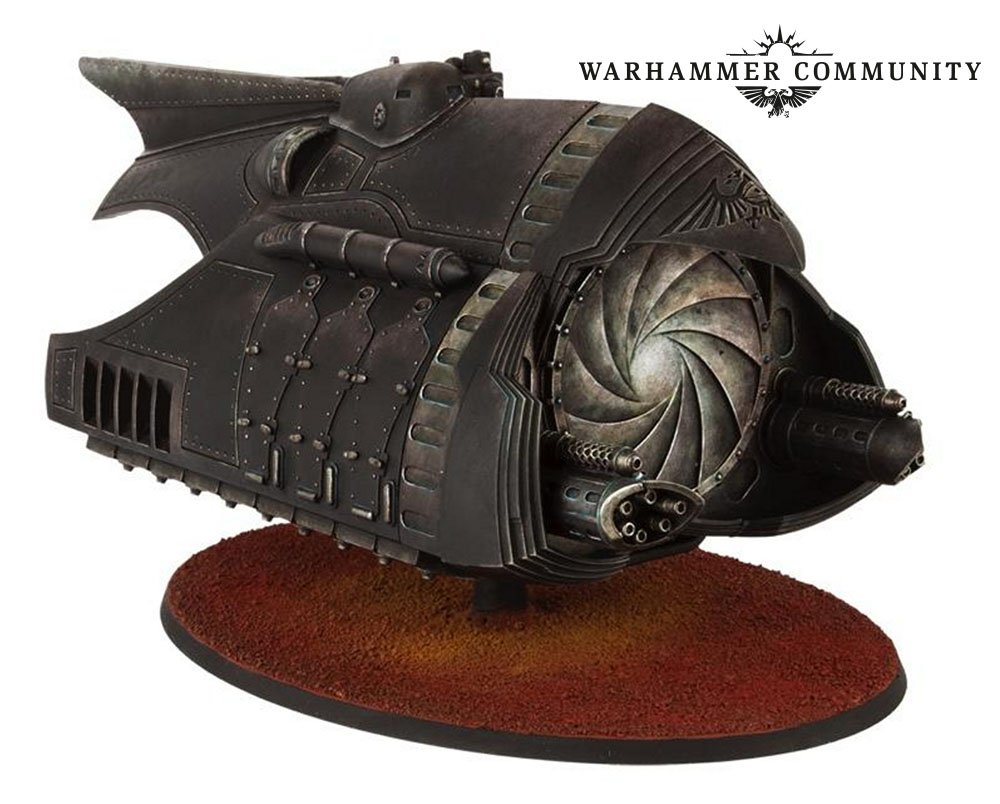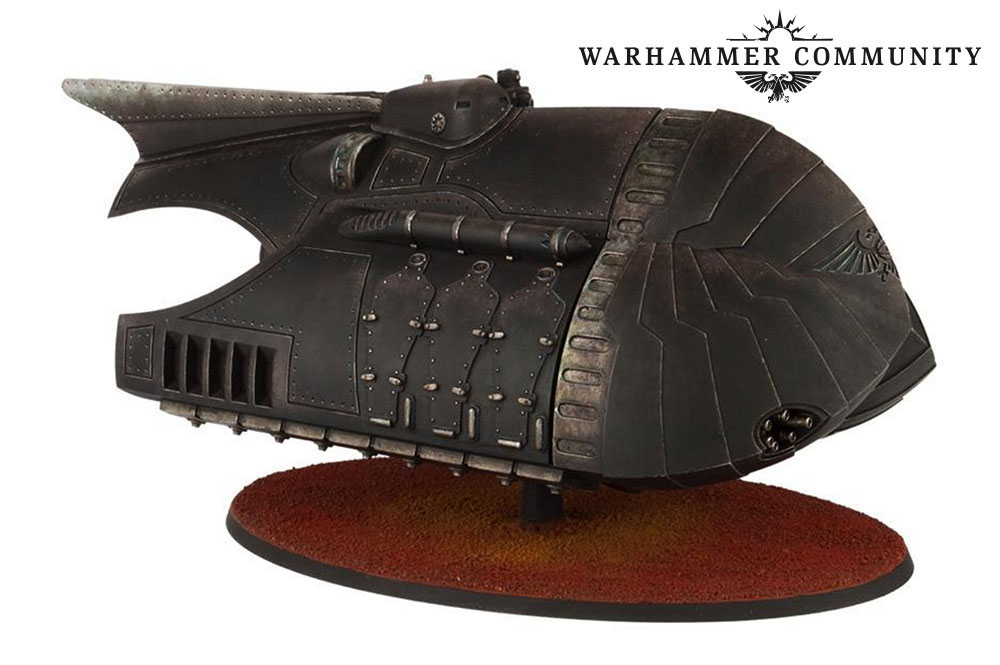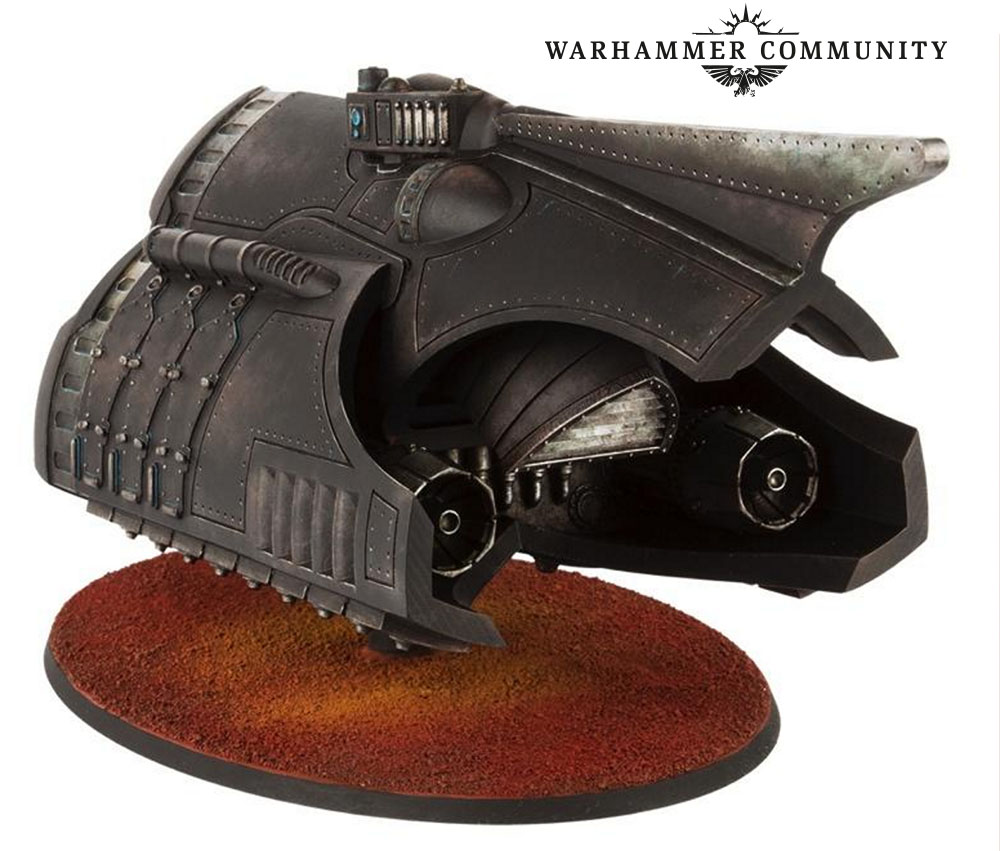 The Kharon Pattern Acquisitor will be coming soon from Forge World. But if you want to get a heads-up on exactly what this vehicle will bring to the table be sure to check out it's full rules in Inferno.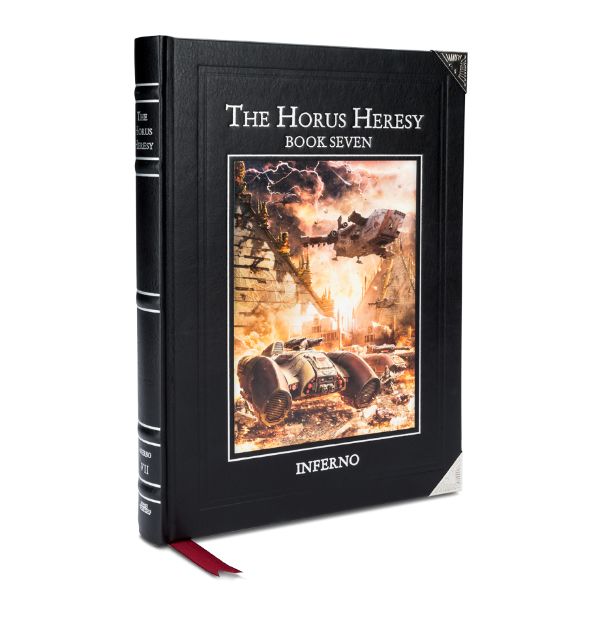 Burninating the country side, burninating the Pskers…