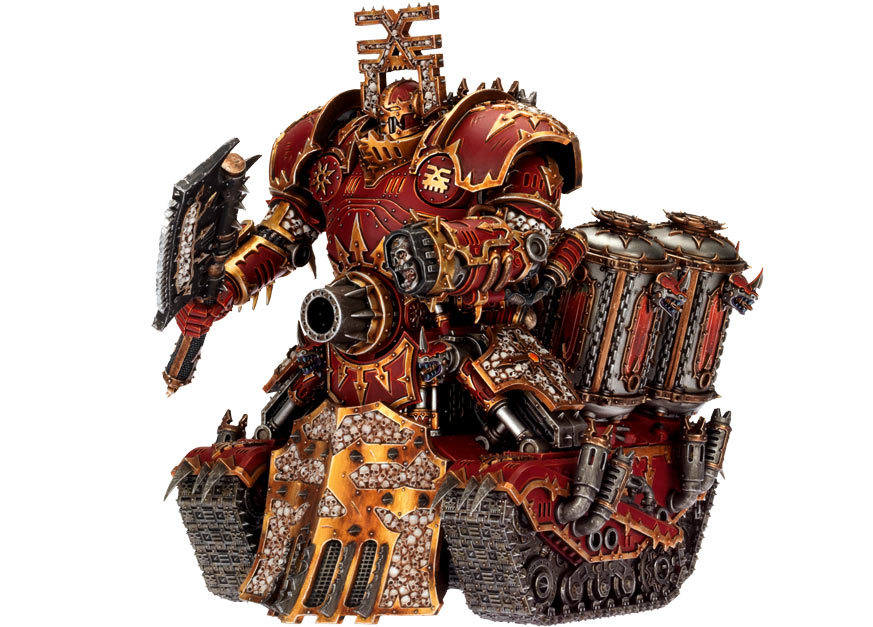 Lords of War have been bringing Apocalyptic Gaming to the tabletop – like it or not.
There was a time when units like the Baneblade and Stompa were reserved for a "special" game type. Apocalypse Games were not what I would have described as common – they were unique events. In fact, if I can get my old-vet hat out, before we had Apocalypse we used to just call them "Mega-Battles" and we would just gather up as many players as we could and bring the craziest army we could dream-up and we'd play! It was glorious – and it still is. There is nothing quite like playing in one of those Mega-Battles with massive warmachines and bio-titans rumbling around and raining death and destruction all over the place.
I love Apoc-Style games. In a strange way I also miss them. I miss the spectacle and the "show" of it all. Why? Because something changed with modern 40k and that change may or may not be a bad thing depending on how you feel about the game and the addition of Lords of War.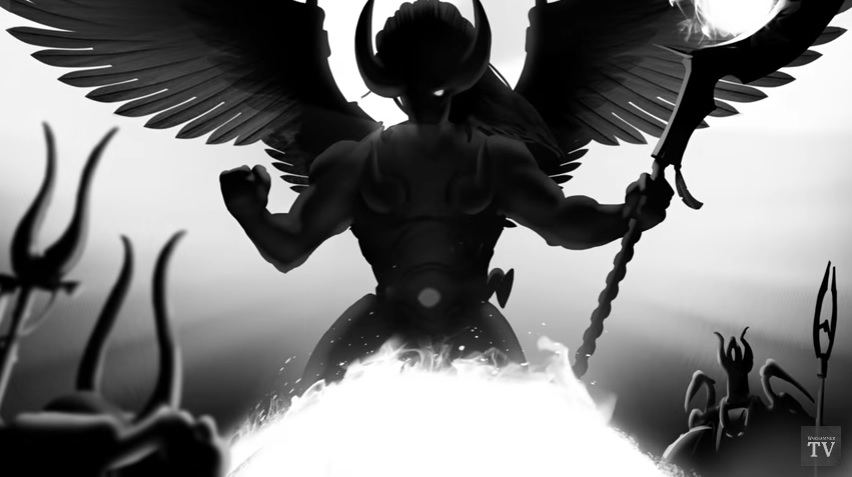 Lords of War – Kings of the Battlefield
I want to say upfront that I think players should play 40k how they want – it's a game and if you're not having fun then you need to take a deep look at why. I'm having a BLAST with 8th and I welcome all types of games and challenges. My general feeling is "I'm cool with it as long as we're both clear on what we've agree to"; The "We" being myself and the other player(s). That said, Lords of War have really changed the landscape of 40k. There are Pros and Cons to having them in games and that's what I wanted to focus on.
The Pros of Lords of War
Smaller Model Count Armies – This one might not seem like a big deal, but for players who have to travel a lot/long distances to play, it's actually a huge boon. It's also an optional thing as you can choose to build your army with a Lord of War (or 4) and save on model count and hopefully storage/transport space! It's a real logistical chore to transport stuff sometimes and a smaller model count army can really help out.
More List Variety – Having Lords of War as an option for list building has really increased the variety of lists. The last few tournaments I've check out had a CRAZY amount of list diversity. Sure there were your typical net-lists/meta chasers…but there were also some really interesting non-meta focused lists. That would not have been possible without all the extra options Lords of War provide. The spectrum of lists is much broader than it used to be and that's a good thing in my book.
Focused List Building – When you decide to bring a Lord of War to the game, it can really help you with your list building. They are units that can really dominate the battle and they are typically a big points/power level investment. That means when you do choose to bring one it's helpful to build your game-plan around the Lord of War. I find that this helps to focus my list and it eliminates some of that "paralysis by analysis" that can result from having too many ideas on what you want to do with your list.
The Impressive Visuals – When a Lord of War hits the table, ideally, it's going to change the visuals of the game. They are typically big, impressive models and as a Hobbyist that excites me! I love to see awesome paint jobs on massive models – that was one of the BIG appeals to me for 40k in the first place. Having a Lord of War in your army is a fantastic visual centerpiece to have. If you're more of a collector/hobbyist then you owe it to yourself to own at least one for your army!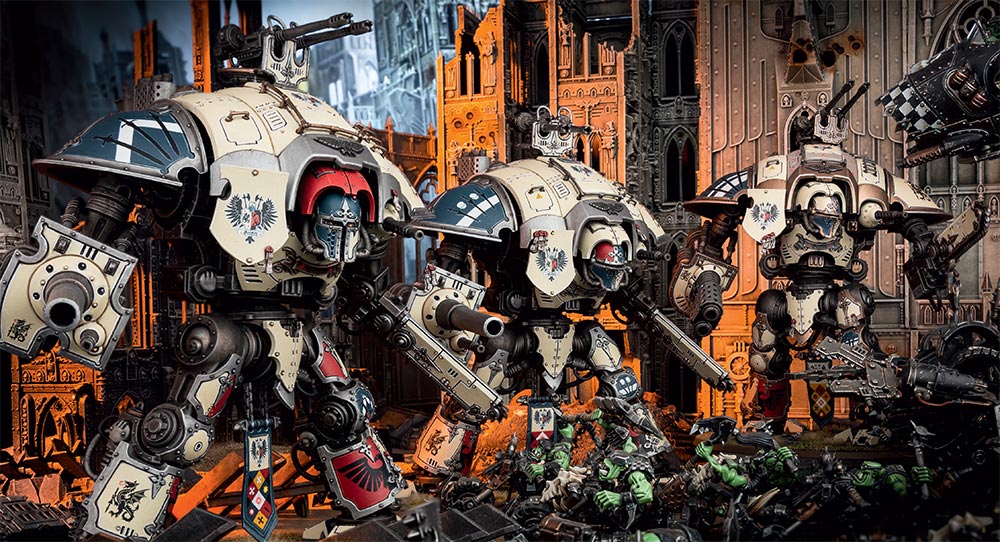 The Cons of Lords of War
Promotes "All or Nothing" Play-style – When you bring a Lord of War (or 4) to a game you're really going to be swinging for the fences. You're hoping to win BIG or go home. I've seen it happen time and time again. Lords of War can really swing a game one way or the other so if you're hoping for a nail-biter game, Lords of War might not be what you want to bring.
Not All Armies Have Them – And even if you do, they aren't all created equally. At least in their "main" codex. Right now, it's a little lopsided when it comes to Lords of War. Even when you include Forge World, some armies have access to a TON and other…well, not so much. Maybe that will change as we get more of the codexes, but when you don't have a Baneblade equivalent in your codex what are you supposed to do? Ally with Astra Militarum I guess…
They Can Quickly Unbalance Pick-Up Games – I think this is probably one of the most damaging aspects of Lords of War. Let's say you decide to bring your Lords of War to a Pick-Up Game night and your list is comprised of Two Stompas and a handful of Ork Boys/Nobs to fill it out. By Power Level or Points Level, your 100 PL/2000 Point list be equal to my 100 PL/2000 point list, right? But what if I wasn't expecting/prepared to play a game vs Two Stompas? "But everything can hurt everything" right? Yeah…but that doesn't make for an enjoyable gaming experience. Now, if I also brought a 5 Knight list let's dance!
They are EXPENSIVE $$$ – No matter how you slice it, Lords of War are expensive in a "my wallet starts to cry" sort of way. Most of the Lords of War kits that are BIG centerpiece kits are in the $150 price range. I mean, I get it – it's a lot of model for your hobby dollar! But it's still a lot of hobby dollars coming out of the hobby budget.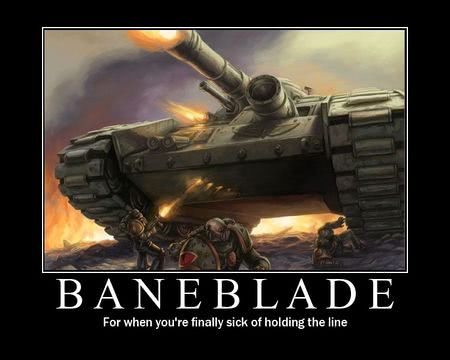 I think Lords of War have been a great addition to the game and I'm glad to see them. At the same time, they might bring something to the table that not everyone wants to deal with. I've been on both sides of that fence so I think that there is a balance to bringing Lords of War to the table. But the #1 thing you can do to ensure both players are going to have fun is to talk with your opponent first!
What do you think about Lords of War? Do you accept them as a "normal" part of the game or are they still reserved for "special" occasions?