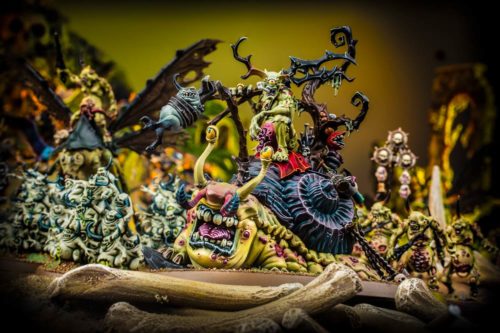 The latest character for Nurgle is sliming his way towards you – come learn who this champion of corruption is!
The Blightwar is coming and with it a new champion of the Plague-father approaches. Horticulous Slimux is the Grand Cultivator of Nurgle. When this model first popped up on the scene we happy to see Nurgle get some love – it really captures the essence of Nurgle: Gross yet jovial…in a daemonicly twisted kind of way. Now the Warhammer Community is showing off this model and some more info on possibly one of the first Nurgle Daemons.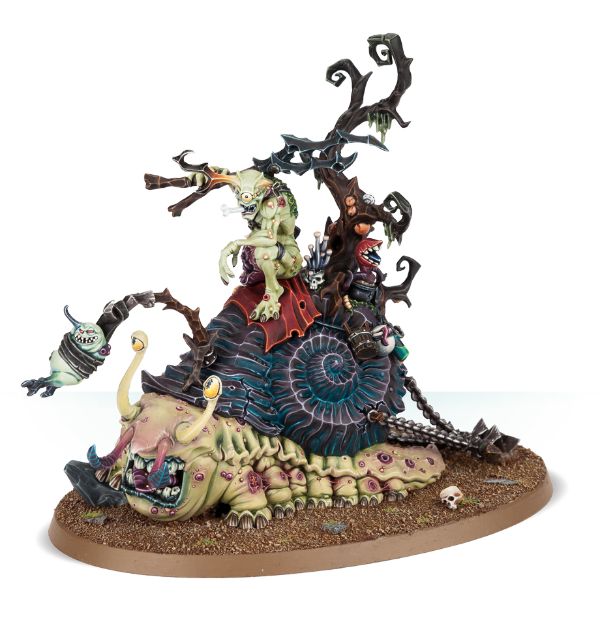 While Horticulous is much beloved by his master, he is notorious among the usually jovial Daemons of Nurgle for his lack of humour, known as "old sour-seed" – although any Nurglings caught sharing this opinion tend to find themselves being used as bait for Mulch, his monstrous mount.

Where Horticulous goes, a grotesque flourishing follows, as the soil swells with burgeoning flora that spread disease and decay like scents on a breeze. As he makes his progress across the battlefield, the terrain behind him is tilled to a rich loam from which Nurgle's bounty may flourish.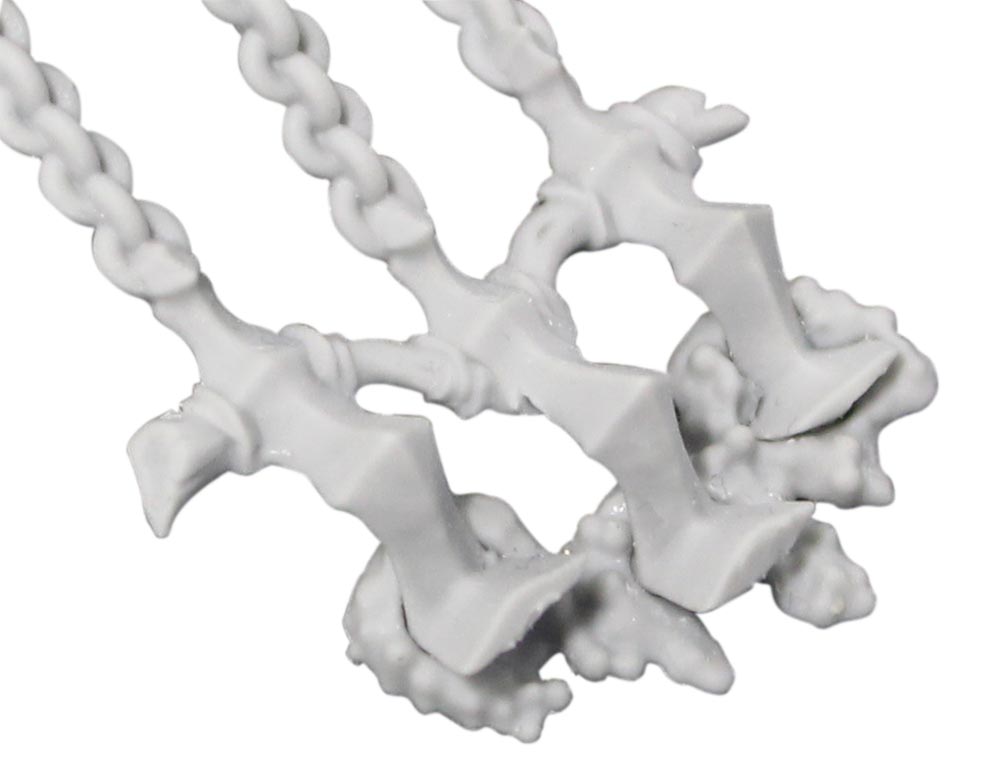 Being the Champion of the Lord of Decay and Regrowth has its perks. Horticulous has a unique ability called In Death There Is Life:
This ability can really help your bigger units get across the board with more wounds than they would of had otherwise. It's a great counter to those lists that have a lot of tiny units that are designed as distractions or speed bumps. Now, you big hitters can march alongside Horticulous and as they devour those pesky units, they all get wounds back. Don't forget, it's all NURGLE units – not just Nurgle Daemons. That means units "marked" Nurgle get the benefit. Chaos Warshrines, Chaos Knights, Chaos Lords on Daemon Mounts…you get the idea. Maybe even run them with your own "chaff" units. As they fall the big ones get wounds back. Seems good to me!
Horticulous has another ability as well and it's for Beasts of Nurgle:

Not too shabby! Running a pack or even just single model units of Beasts of Nurgle seems like it could be pretty effective. Plus, who doesn't love those old models: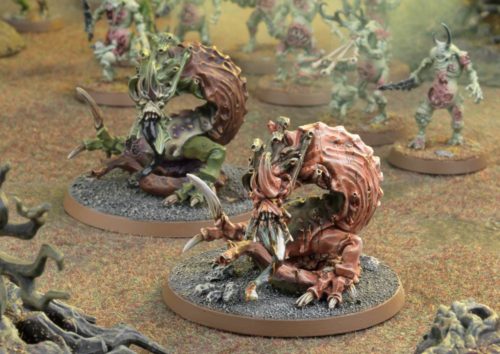 …Hmm. At least they are equal parts tough and ugly.
I know there is bound to be someone out there who runs a ton of Beasts of Nurgle and if that player is you, well, congratulations! Your patience has paid off because getting a re-roll to charge as well as re-rolling 1s to hit is now available. Just take Horticulous Slimux and ooze your way to victory.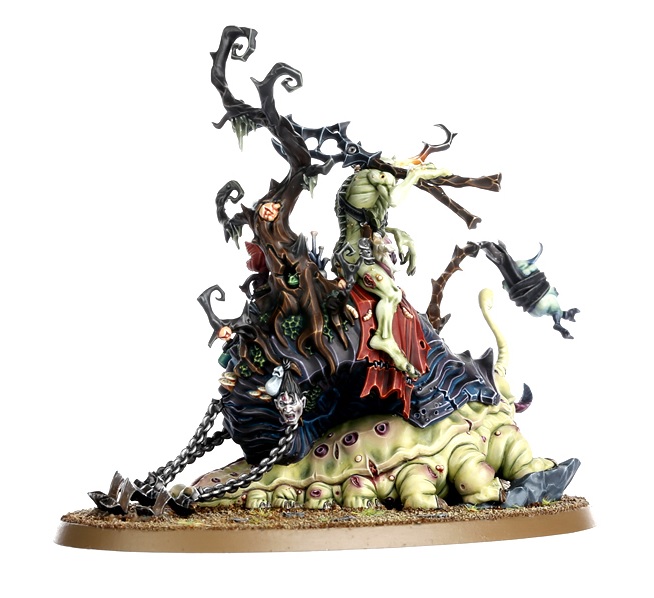 The more I look at this model, the more it grows on me! Wait a minute…