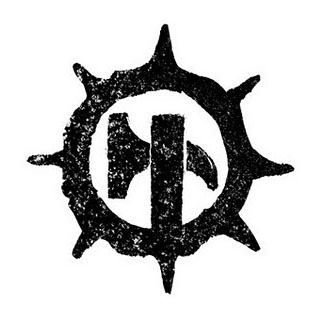 Check out the latest from the Black Library
via The Black Library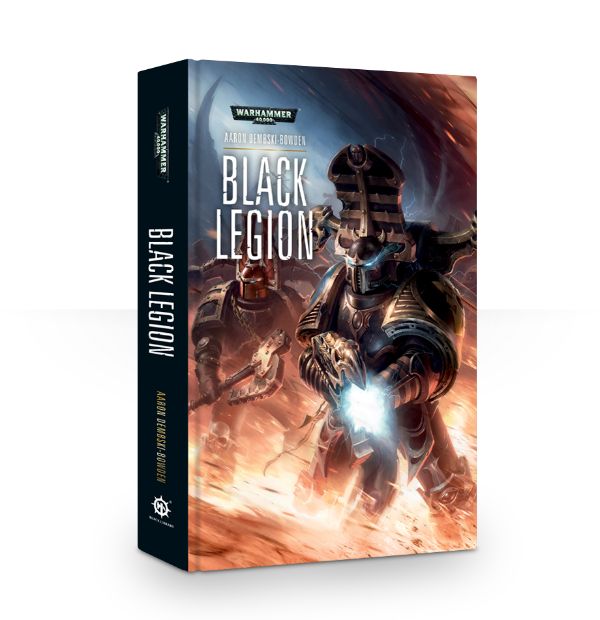 Book 1 of the Black Legion series
When Horus fell, his Sons fell with him. A broken Legion, beset by rivalries and hunted by their erstwhile allies, the former Luna Wolves have scattered across the tortured realm of the Eye of Terror. And of Abaddon, greatest of the Warmaster's followers, nothing has been heard for many years. Until now…
READ IT BECAUSE
This is the first novel in a brand new series that deals with the ultimate bad guy of the 41st millennium, written by the master of Warhammer 40,000 anti-heroes Aaron Dembski-Bowden. The Talon of Horus is the beginning of the most anticipated new Black Library series of 2014 and a must read for any fan of Warhammer 40,000 or the Horus Heresy.
THE STORY
When Horus fell, his Sons fell with him. A broken Legion, beset by rivalries and hunted by their erstwhile allies, the former Luna Wolves have scattered across the tortured realm of the Eye of Terror. And of Abaddon, greatest of the Warmaster's followers, nothing has been heard for many years. But when Horus's body is taken from its resting place, a confederation of legionaries seek out the former First Captain, to convince him to embrace his destiny and continue what Horus began.
Written by Aaron Dembski-Bowden
A Warhammer 40,000 bundle
Celebrate the release of Codex: Grey Knights with a fantastic bundle of eBooks and MP3 audio dramas featuring the silver-clad warriors of Chapter 666 as they defend humanity from the ravages of the daemons of Chaos.
READ IT BECAUSE
It's a definitive collection of Grey Knights tales, from the over-the-top action of Ben Counter's classic novels to stories like 'The Emperor' Gift', that show the dark side of these pure heroes, and introspective tales such as 'The Ghost Halls'.
DESCRIPTION
The Grey Knights are servants of the Ordo Malleus, imperious, incorruptible warriors, whose very purpose is to seek out and destroy the most dangerous foes that humanity will ever face; daemons. Armed and armoured with the trappings of a daemonhunter, these stalwart Adeptus Astartes bring death and destruction to the immortal denizens of the warp. Girded by faith, wielders of the nemesis force halberd, the Grey Knights step where others will not tread. Theirs is the hardest task, risking their immortal souls in pursuit of the hungry entities of Chaos, the Imperium's arch foes. Without the Grey Knights, humanity would be but a feast on the sacrificial altar of darkness…
This bundle contains a host of eBooks and MP3 audio dramas collecting together over a dozen of the Grey Knights' battles in defence of humanity.
CONTENTS
This digital bundle includes the following eBooks and MP3 audio dramas in a zip file:
Sons of Titan, Blade of Purity (MP3) & Warden of the Blade by David Annandale
The Grey Knights Omnibus and Sacrifice by Ben Counter
The Emperors Gift by Aaron Dembski-Bowden
Pandorax by C Z Dunn
Crucible by John French
Mortarion's Heart (MP3), The Ghost Halls & Kaldor Draigo: Knight of Titan by L J Goulding
Dreadknight by Nick Kyme
The Prisoner by Graham McNeill
Witness by Joe Parrino
Also includes a selection of Grey Knights digital wallpapers.
Reading stories about the Grey Knights is probably safe enough that you won't get exterminatus'd, right?