From Dragonlance Character Sheet to Cosplay Creation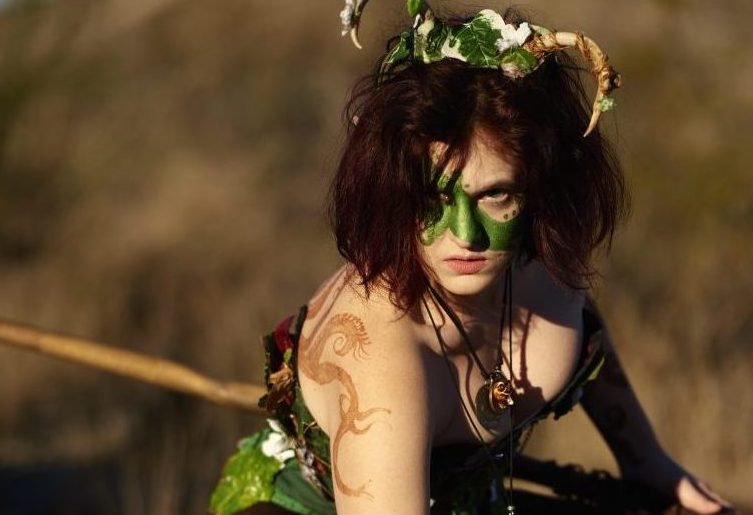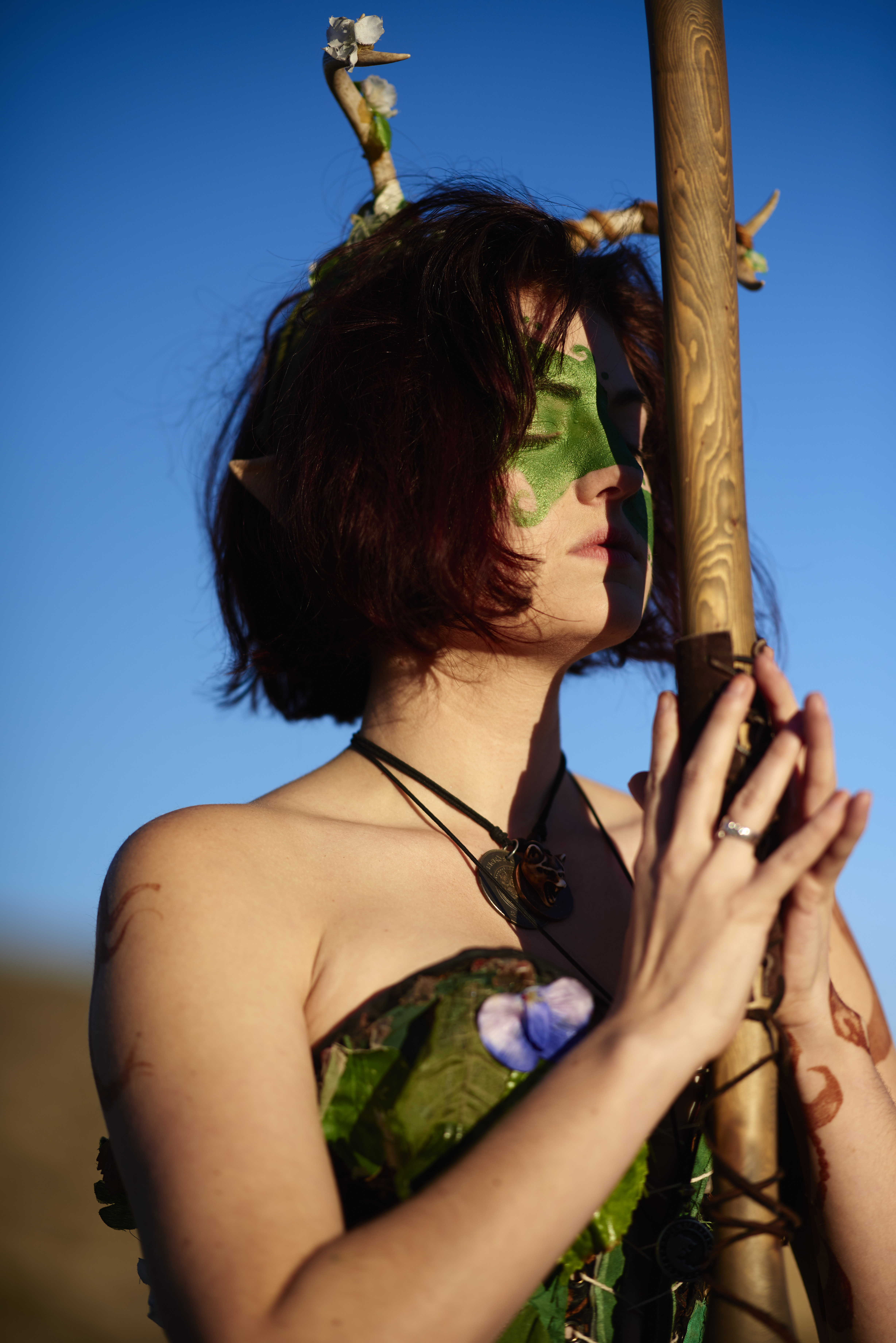 From the Gaming table to the Cosplay Arena, this week we're talking about original Dragonlance cosplay creations!
Dragonlance Inspirations
There is hardly a day that goes by when I don't prattle on about my adoration for the Dragonlance Worlds. They were my first fantasy series, my first true literary love, and a continued source of inspiration for writing, gaming, and role play. I have always gravitated towards the wild elf cultures of the Kagonesti, so when I was tapped by The Weirdlings to join their upcoming Heroes of Awesome Campaign, "The Dominion of Essalund," it was a great opportunity to create a character from that world. I had a lot of fun writing her backstory, which you can see in our bio video HERE. My first D&D character sheet for here is HERE.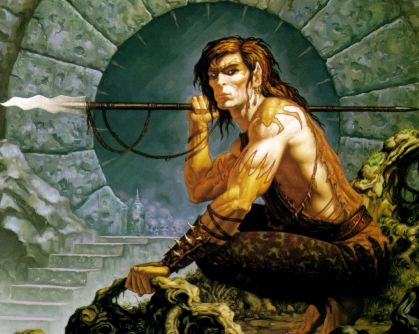 Creating a Cosplay
I fell in love with Rowan from the moment I created her. I decided very quickly that creating her for D&D was not enough for me, so started thinking of ways to bring her to life. I mention often my love of Renaissance Festivals, and the upcoming Sherwood Forest Faire was going to be a perfect opportunity to manifest Rowan.

Rowan TrueMoon, Born
Rowan is a Kagonesti Elven Druid, who worships Lunitari, the red moon, goddess of Neutral Magic. As a hunter of her tribe, she has the indicative tribal markings of her people, which Lunitari has imbued with her own special brand of magic. Her back is covered with a giant Rowan Tree, bare of leaves, with the moon of Lunitari hiding in its branches. As Rowan grows in her magic and helps the worlds restore balance from the chaos plaguing it, her tattoos sprout leaves, as the red moon of Lunitari waxes and wanes.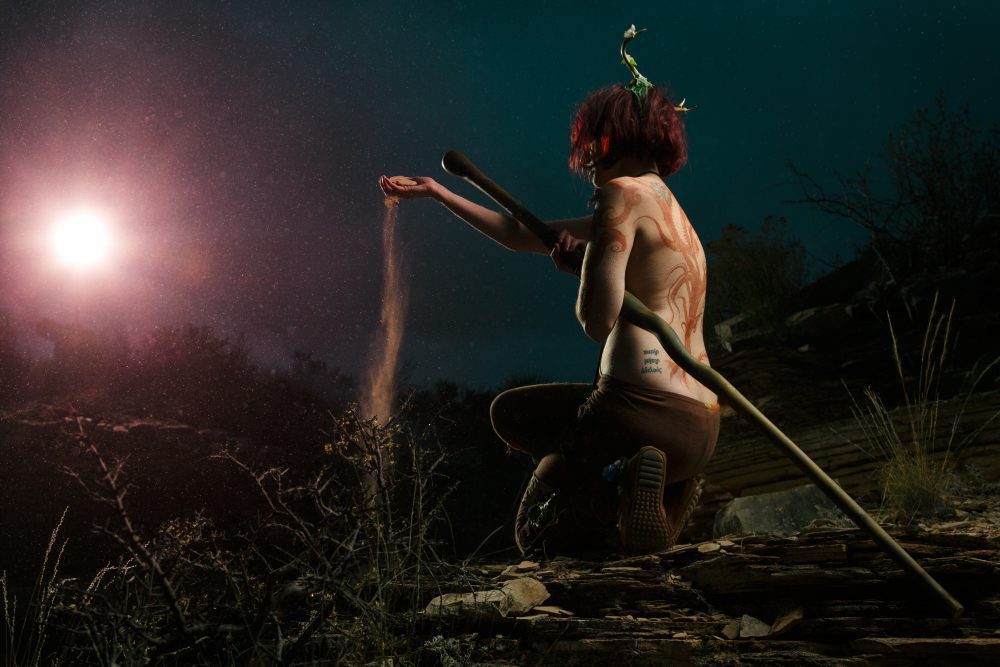 Collaborations with AzulOx Photography
My favorite photography studio, Azulox Visuals, LLC, is exactly where I turn when I want to bring inspiration to life. I contacted them when I had put together my cosplay for Rowan, knowing that they would love the challenge of bringing her in front of their lens. I was not disappointed. We took our yearly trip out to the Desert of Langtry, and used that wild setting to capture her essence. All of the images here come from that shoot. You can see more of their work, HERE.
Subscribe to our newsletter!
Get Tabletop, RPG & Pop Culture news delivered directly to your inbox.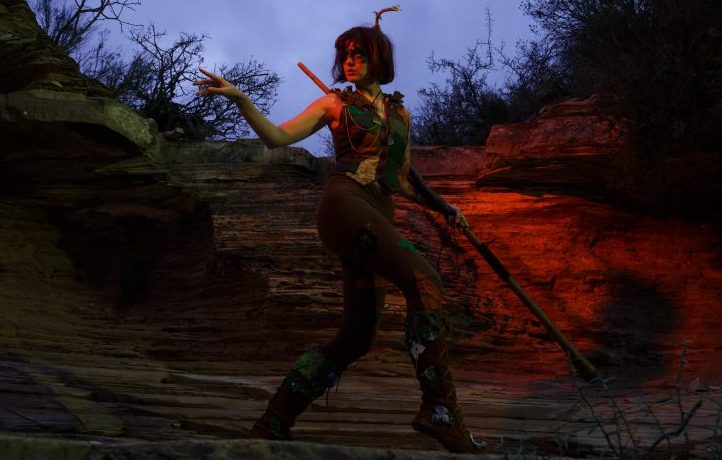 Lunitari's Blessings
May Lunitari's Light be on your path
Illuminating reason and righteousness
Taming the chaos of the shifting universe
Calming the tempests of darkness
May Lunitari's Light be on your path
Revealing love and passion
Ending the pains of loneliness
Stoking the fires of imagination
May Lunitari's Light be on your path
Bringing comfort and understanding
Lending the wisdom of the ages
Eclipsing the misdirection of spirits
May Lunitari's Light be on your path
Coaxing energy and ingenuity
Raising the hopes of ambition
Strengthening the resolve of discovery
May Lunitari's Light be on your path
Introducing Wanderers and Companions
Drawing the fates of many close
Revealing heroes to conquer the storms
May Lunitari's Light be on your path
Offering blessings and gifts
Rewarding the service of the faithful
Seeking Solace in the balance of magics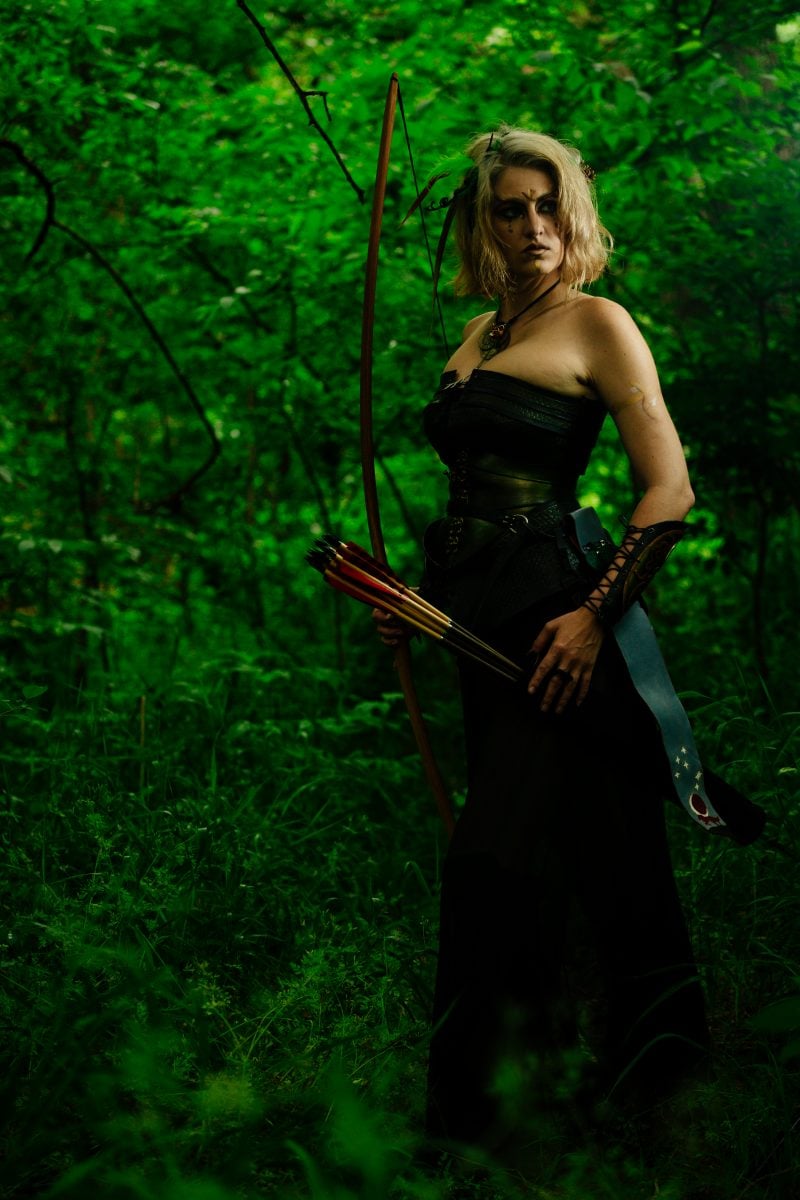 ~Join us next week for more Cosplay! Coverage~

Have a Cosplay question you would like Mayhem's Muse to answer? Send Mail here!