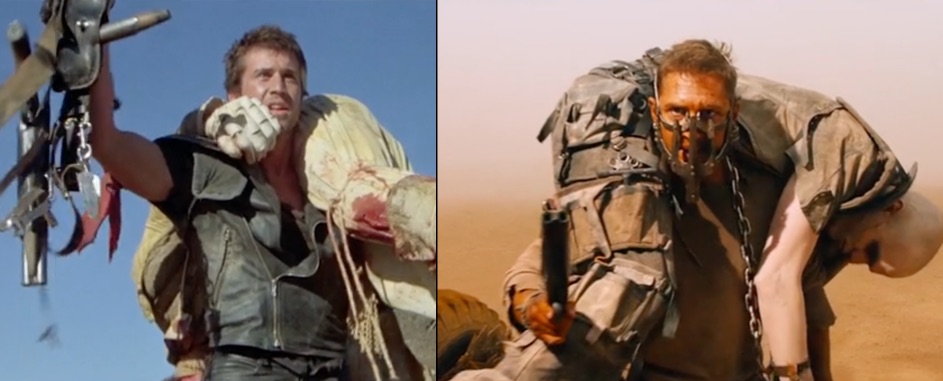 This side by side comparison of the four films gives you a look at George Miller's favorite things…
George Miller is a world builder. He throws an audience into a place – with no maps – and hits the gas. In Mad Max he introduced audiences to a world where society has crumbled, crime is rampant, murder is the norm, and gas is scarce. The first film's budget ($350k US) made it difficult to really bring the post apocalyptic highways to the screen. Some of the stories about making it are completely insane. It set a very high bar for low budget action films.
Road Warrior and Beyond the Thunderdome expanded that universe with bigger budgets and better technology, but it took another 20 years for movie making to catch up. Fury Road's large budget and new film making tech allows it to really show the expanse and horror that is Max's world.
This comparison video by Pablo Fernández shows the evolution and themes in the series, backed by Junkie XL's score. Click that full screen button, throw on some headphones, and crank it…
Which is your favorite: Mad Max, Road Warrior, Beyond the Thunderdome, or Fury Road?