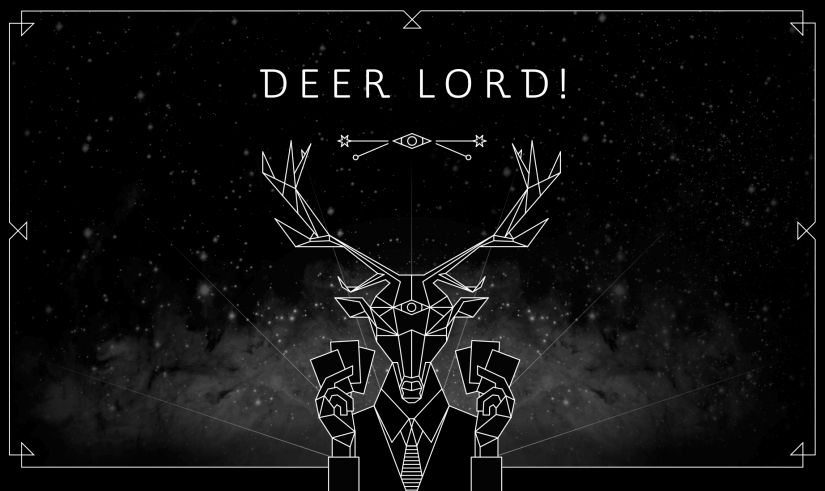 It's another Party Game that is going to have you saying "Deer Lord!"
Our friends at Dragon's Lair Comics & Fantasy have a pretty wide array of games and sometimes they just want to show off wacky party games – Deer Lord! is one such game:
The concept is simple. There is a deck of cards and 4-8 players will draw 5 of them to start. The objective of the game is to score cards, which is to say empty your hand of cards. The first player to empty their hands wins the game. Simple right? So what's the catch? Well, it's how you score those cards…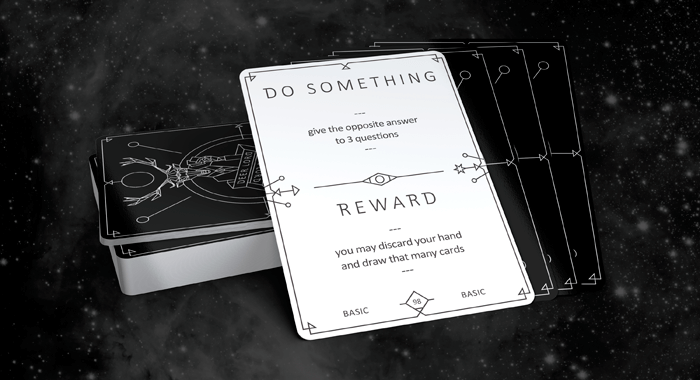 There are only two types of types of cards: Duel and Do Something cards. Duel are cards that are played that involve one player challenging another to what the card says. If you win the Duel you usually get a reward and can place the card face up on the table for later. Do Something cards, well, tell you to do something during a duel. The tricky part is that you have to do it well enough to get someone to notice, but not so obviously that you get caught doing what that something was. Why? Well:
When anyone suspects another player is 'doing something', they yell 'DEER LORD!' and describe what they 'were doing'.

If the accused was indeed 'doing something', they have to replace that card and the accuser gets to swap a card. If they were wrong however, the accuser has to draw a card OR remove a face-up card (told you these came in handy).
So there you have it! The cards range from silly to absurd and somewhere in the middle as well. I saw one card that involve you attempting to tickle another player. While another card simply said you had to ask where the bathroom was. I think this card game works best in groups of friends (at least when there is touching involved…I mean you could play with strangers if you're so inclined). It's listed at 12+ and while the game is generally kid friendly, I think that adults would probably enjoy this one after a few adult beverages quite a bit. Basically, if you're look for a change of pace from another card game with a black box and white cards, give Deer Lord! a shot – it just might surprise you!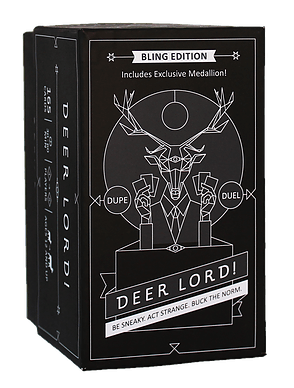 DEER LORD! is a strategic party card game for people who like to deceive, manipulate and confuse each other. Do things without the other players realizing you were 'doing something' because of a card. Try not to get caught as you give yourself a compliment, hit your head on the table or make up stories. Or any of the other 259 things we have lined up for you!
Dupe or Duel – just don't get caught!