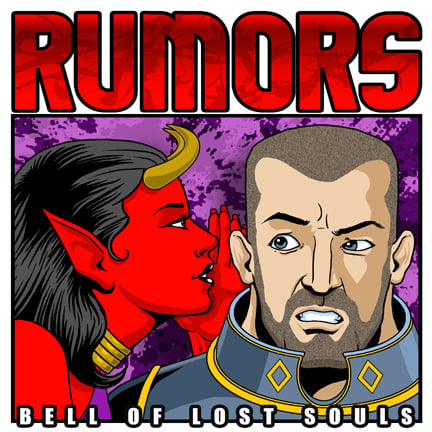 Today's rumor engine has us all feeling a little shell shocked. Whatever can it be? Let's find out.
Today's rumor engine is causing a stark divide in the BoLS office. Is this a shell? Or some kind of reptile/snake scale type thing? Our office teeters on the brink of war, and the fate of millions hangs in the balance. Or at least, the idea of whether or not this is a shell or a scale hangs in the balance.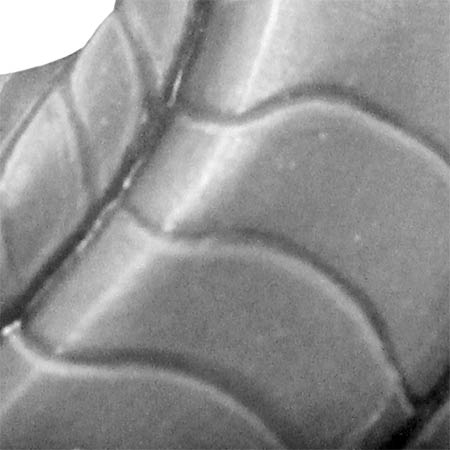 My first guess is that this is some kind of chitinous carapace–it looks very Tyranid-y, though they also tend to be a little bonier than that, and it does look awfully smooth. It could just be a that the bones/spurs/whatever are cropped out, but this still kinda feels like one of the "softer" parts of a thing. If it were a little more segmented, I say it could be the armor plating on a carnifex or a zoanthrope or something: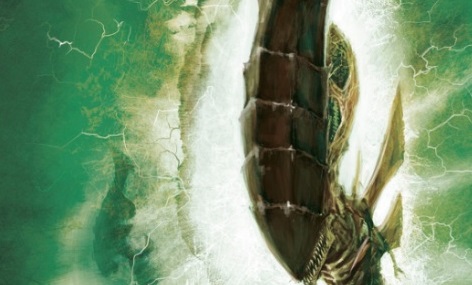 But maybe this is plating of a different kind. Maybe this is the sleek, sculpted plating of high tech stuff, and the tyranid tint is just a bias because of the upcoming release. Could be some kind of highly-machined, or even cloak like thing hanging off of the back of some kinda Dark Eldar or something. Well, with that in mind, I guess I'd better report back to the BoLSmoot, to say that we have no new information, and in fact more questions.
Heads will roll, I'm afraid. In the meantime, perhaps it's time to break out those internet detective magnifying glasses and deerstalkers and see if you can figure out what this thing actually is. Best of luck, internet detectives.
Some internet times, some internet crimes, go slipping through the internet cracks, but these two, internet gumshoes, are picking up the internet slack, there's no internet case too big, no internet case to small, if you need internet help just internet call Ch-ch-ch-chip and Dale's Rescue internet Rangers.