Well well, GW finally released the promised FAQ last week and from everything I've read opinions are quite mixed – it wasn't the big slam dunk in  overall player base reaction… indeed far from it.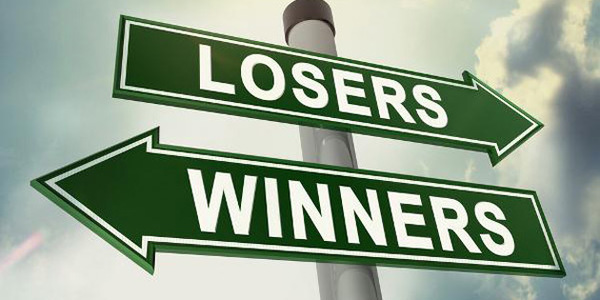 There are the big winners like Astra Militarum and the big losers like Blood Angels and Khorne Daemons. On top of that there have already been several clarifications in an attempt by GW to appease some of the many disgruntled players… and then on top of everything else some armies got a nice free GET OF JAIL CARD – Astra Militarum I'm looking at you (they can field more than three of certain units (i.e. squadron of death dealing ordnance and barrage) other than troops or dedicated transports – nine Earthshakers is a thing, Genestealer Cult is entirely unaffected by the new beta rules for Tactical Reserves and Thousand Sons can Smite all day long 24-7 with no penalty… but wait I was told Smite spam is a problem. Expect to see more Thousand Son armies now.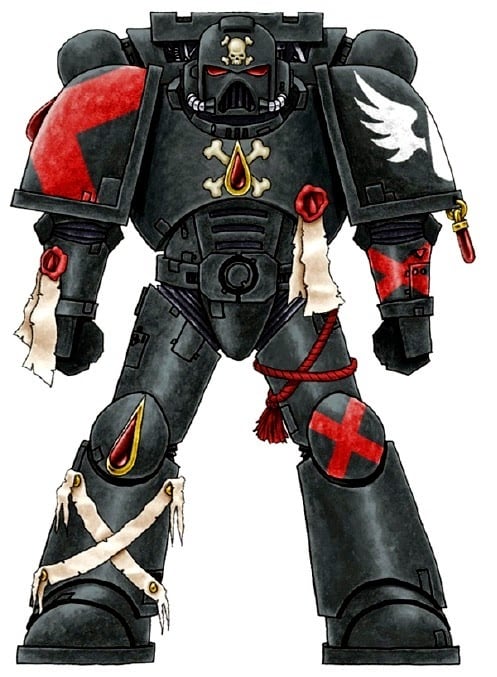 Wait… there's OTHER units in the Blood Angels codex?
Too, Hot, Too Cold, or Just Right?
Consider this scenario – little Timmy spent all his hard earned savings to build and paint a beautiful melee centric Blood Angels army but now he's been informed he has to heavily modify his original list and needs to buy new units so he has MOAR DAKKA. A detachment of Astra Militarum is now the GO TO allied detachment for Imperial armies so you've got MOAR DAKKA while simultaneously farming more command points. Soup isn't going away any time soon, don't let GW hoodwink you in that regard at all.
I see the new beta rules as a knee jerk reaction based upon what they the developers saw at Adepticon last month. Flyrant spam seized the day along with Plague Burst Crawler spam… shame on you GW, you done jumped the shark yet again. Why should Genestealer Cult get a free pass but not Blood Angels? It ain't right. Nope.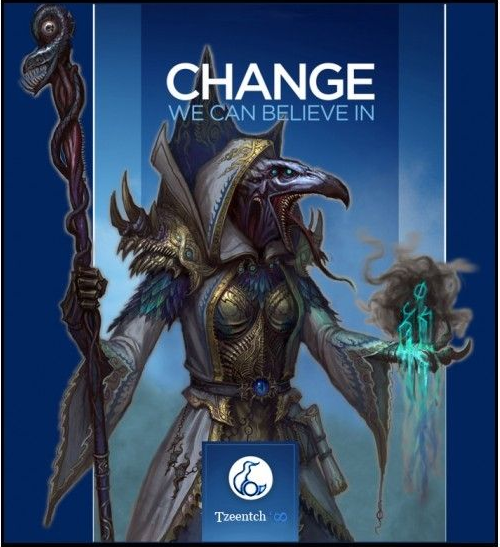 The Change Is…uneven
My army is largely unaffected fortunately for me but I feel for every player that got dumped on by GW by what I personally consider a poorly put together band aid solution to mostly perceived problems they got into their collective head while at Adepticon. Think about it a moment – I can't think of one first turn charging melee centric army that has won any major 8th Edition event. There have been some muddled suggestions how to mitigate the effect but in truth the bigger winners get two free turns of shooting and can extend their chaff screens for even more board control. If you play wanna gun-line (e.g. T'au) I know you're probably still jumping for joy… don't even try to deny it.
Remember though these are still beta rules and the last batch were both modified before being released as official – as a result I truly believe if enough players complain then maybe it'll force GW to rethink it… there's still a thin sliver of hope. If you decide to voice your opinion to GW it behooves you to do so in a mature fashion – anything else is completely irrelevant and will seen as nothing more than immature ranting.

Welcome to the New Normal
So how do we successfully cope with the new beta rules? For many it means requires a significant amount of modification to your current army – that equates to spending more money plus assembling and taking the time to paint them. For a lot of players you're gonna have to put a big chunk of your army up on a shelf and just let it sit there.
Here's a list of things you can do in an attempt to cope:
1. Tough It Out: If you still want to field a melee centric army it must be able to successfully weather up to two turns of enemy shooting before you can come to grips with them.
2. You Can't Deepstrike Your Way To Victory: You can still use deep strike to protect some of your units from an enemy alpha strike but remember as already mentioned your opponent can further extend their chaff screens so you'll need some ranged units to clear out the enemy chaff. On top of that there are even more restrictions in terms of how many units you can hold in reserves… oh boy now Power Level has reared it's ugly head in matched play and to be completely honest I think it has no business here but that's a separate discussion for another time.
3. GUNS GUNS GUNS: The last item relates directly to fielding MOAR DAKKA – new units oh boy! Win-win for GW right there.
4. Don't Field One Trick Ponies – they don't work any more for most melee centric armies and are even more easily countered. Sorry guys and gals… like I said above I really feel for you.
I know some are thrilled with the new beta rules and my army is unaffected (yes I've played some games following the rude inclusion of the latest set of beta rules)… I always tend to take the long view and don't weigh my own personal interests above the majority.
~So tell me how and why you feel the way you do about the new beta rules – and more importantly how it has adversely affected you and your army personally. I want to know.