Goatboy here again with a quick Drukhari new hotness list break down/thought process/verbal nonsense for the week.

I was hoping to dish on the new FAQ – but it looks like we have a bit longer to wait, groan, and figure out new ways to fight the good fight with Chaos.  The new Dark Eldar book is a doozy with lots of rules, interactions, and probably one of the more codexes to come out in a long time.  I already dished a bit on it but I think this book will benefit the smart players as while they can do a ton of damage – a few mistakes and all your fancy evil space elves start to fall apart.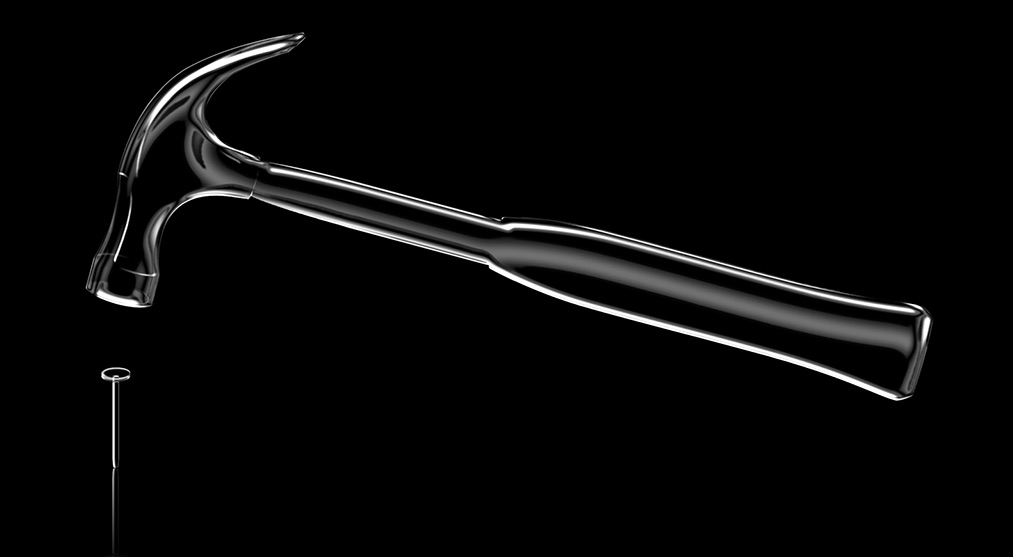 Hello Drukhari
I have been randomly thinking of army builds throughout the week as the lack of FAQ means my Chaos builds have been sitting at a standstill beyond just looking at some of the rumors and rebuilding lists from there (limits, changes, etc.).  I don't think we'll see any real changes for Dark Eldar (beyond normal FAQ stuff like – you need to have a Kabal of the Black Heart detachment to use the counter stratagem and small things) so list building should be ok.  I still plan on following the rumored rule of no more than 3 of any non-troop choice so while yes the idea of a single 5 Ravager detachment is probably what a lot of builds are looking like – I won't be planning it.  I will also go all Dark Eldar as there are some incredibly deadly Ynarri combos – Hellions of the one Cult who can use the stratagem to attack again after killing a foe mixed with Soulburst interactions. I get the feeling that the soup army lists are going to see a severe kick in the pants if you know what I mean.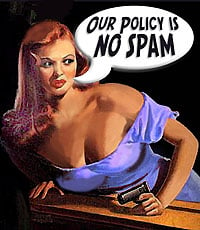 So let's look at a build using 3 Detachments of Cult, Coven, and Kabal.  The Kabal and Coven are pretty locked in at Kabal of The Black Heart and Prophets of the Flesh.   The Cult is a different beast as each one is good.  Will go with Cult of the Red Grief as I like the idea of Reavers turbo boosting over characters and sniping them out with Mortal wounds if need be.  I don't know if it is any good, but hey it might be worth a try.  With that – let's begin.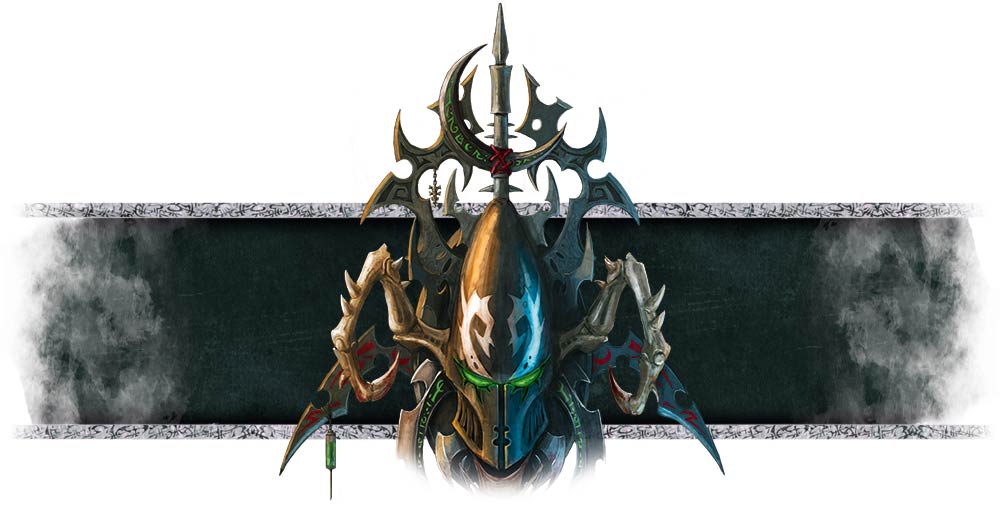 Spearhead Detachment – Kabal of the Black Heart
HQ: Archon – Warlord, Blaster – Labyrinthe Cunning – 93
Heavy: Ravager, 3 Disintegrators – 125
Heavy: Ravager, 3 Disintegrators – 125
Heavy: Ravager, 3 Disintegrators – 125
Battalion – Cult of the Red Grief
HQ: Succubus, Archite Glaive, Blast Pistol – Warlord – Hyper swift Reflexes – 60
HQ: Succubus, Archite Glaive, Blast Pistol – 60
Troops: Wyches X 9, Blast Pistol – 82
Troops: Wyches X 9, Blast Pistol – 82
Troops: Wyches X 9, Blast Pistol – 82
FA: Reaver Jetbikes X 12, Blaster X 3, Grav Talon X 3 – 288
Dedicated Transport: Raider, Disintegrator – 80
Dedicated Transport: Raider, Disintegrator – 80
Dedicated Transport: Raider, Disintegrator – 80
Battalion – Coven – Prophets of the Flesh
HQ: Haemonculus – Warlord – Diabolical Soothsayer – 70
HQ: Haemonculus – The Vexator Mask – 70
Elite: Grotesques X 10 – 350
Troops: Wracks X 5 – 45
Troops: Wracks X 5 – 45
Troops: Wracks X 5 – 45
This sits right under 2000 pts (makes sure I have some room in case I messed up on some points).

Using the List
It is just a good central anvil unit with protection (Haemonculus can ruin anything that tries to come in and assault it), has a surgical strike unit (Reavers), and then some annoying troops with Wyches one decent characters.  Plus it has a ton of random Blast Pistols to start to do some damage once things get locked up as needed.  The Archon will ride in one of the Wyches Raiders as the Raider doesn't get an obsession so it can house the extra HQ.
It feels like it has a decent amount of firepower to hurt things and while I am missing some Venoms for anti-troop options – I think a drugged up Wych unit coming in hot will dent a good deal of bubble wrap and other choices.  The Wracks feel out of place, but they are designed to hold the backfield and be annoying remove without some dedicated firepower.  The army again falls into the only max three choices of everything and has all the normal pieces I like in a list – the Anvil, Assault options, and some decent firepower.
I think you can replace the Reavers with Hellions if again the Ynarri thoughts are not nerfed out.  The idea of dropping them in, moving them again with Soul Burst and see how many attacks you generate with a drugged up unit is pretty staggering.  It is also why it probably won't be valid in the coming weeks so not worth talking about beyond just the dreamy – what could have been.
It does feel like in some ways on bodies which could be an issue beyond the huge blob of mutated monsters in the middle.  If the blob takes a lot of damage throughout the game then it is doing exactly what I planned it to do – be a threat magnet and hopefully survive through a ton of damage.  Four wound bodies are extremely hard to get rid of (look at how Custode bikers take a ton of damage to remove) especially when mixed with a 4+ inv save and FNP options.  Toughness 6 is no joke either, and they will have a ton of attacks if someone gets close and wants to join their pain train.  I imagine them to be a bunch of cloned Brock Lesnar's taking everyone to Suplex City.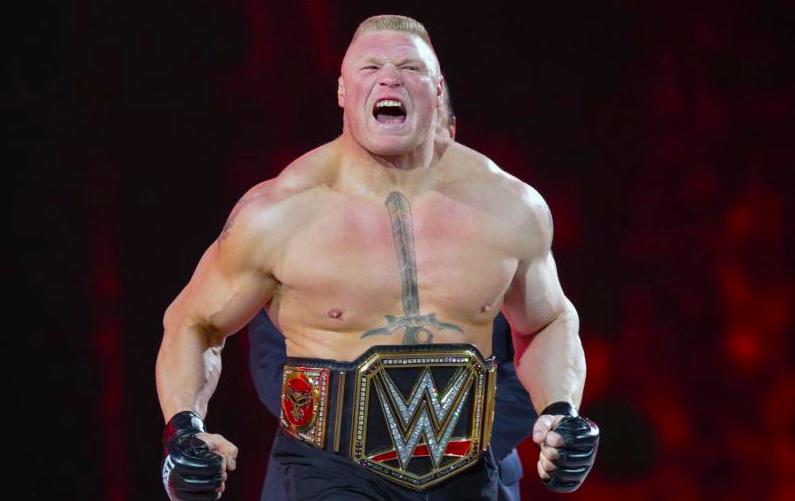 NO ONE Truly Leaves the Dark City!
Alright, that is it for now – let's hope we see an FAQ soon, so I got other things to chat about.  Beyond that, I am just trying to keep my head afloat as my poor pregnant wife deals with a broken ankle, a 3-year-old, and tired husband who is trying to keep everyone fed.
~Until next time Death to the Flash Emperah and all that Jazz.