The nightmare empire of Cryx recently got a new mechanic unit, let's review the Black Ogrun Ironmongers and see how they stack up to the other mechanic units of the game.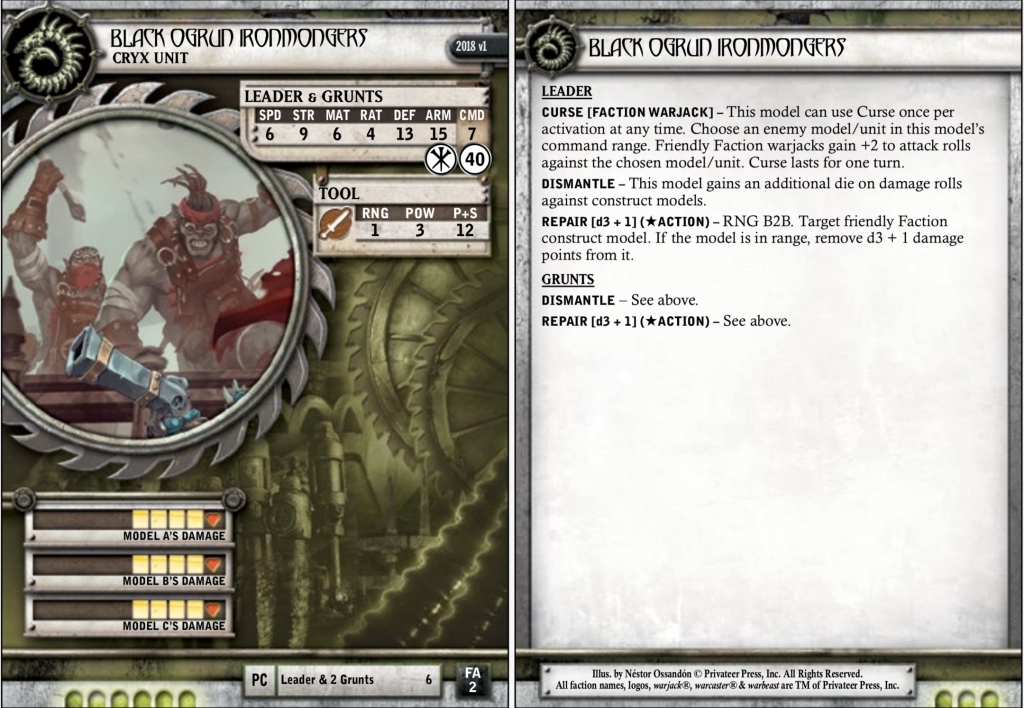 For any Cryx list looking to get good use out of warjacks, Ironmongers should be a strong consideration. Their most exciting ability is curse, which allows Cryx warjacks to get +2 on attack rolls vs the cursed target. Better yet, curse is an auto hitting ability that can be used at anytime! This means you can extend the threat of curse by charging your Ironmongers into the enemy and then cursing, that's a potential 16 inch threat! Besides staying really far away from the Ironmongers, there is virtually no way for an opponent to avoid being cursed.
Cryx warjacks with +2 to attack rolls ensures that you almost never have to boost your hit rolls against other heavies. Even the higher defense warbeasts of Circle and Legion won't stand a chance against an effective MAT 9 Slayer.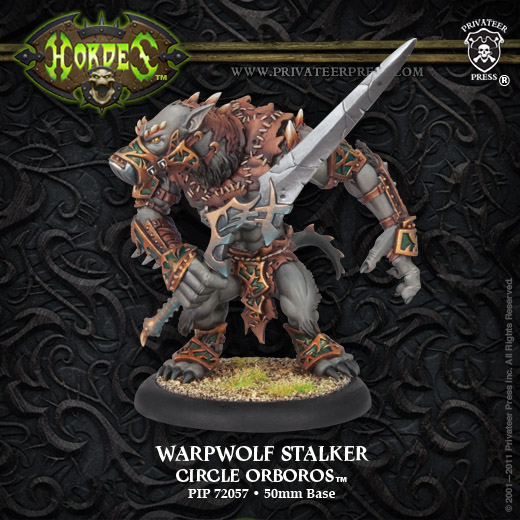 Watch out Stalker, that DEF 14 isn't going to save you.
The Ironmongers should find a nice home in a Black Industries theme list. Often battlegroup heavy lists can have a hard time scoring circular zones in competitive play, but now your Ironmongers unit is here to do that too! In addition they are decent fighters and against constructs they become weapon masters! Ironmongers definitely don't have the typical weak support piece stats as they are pretty survivable with ARM 15, 5 wounds and Tough. We haven't even mentioned that on top of all this these guys are mechanics and can repair your warjacks for d3+1 boxes!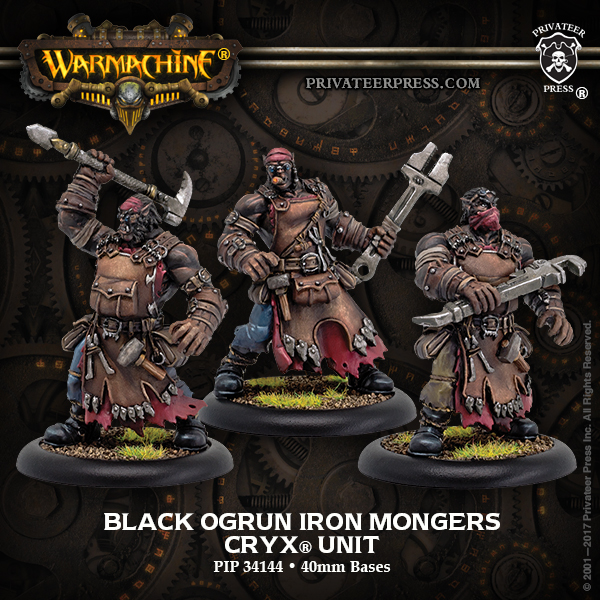 Overall this unit is a great support option for 6 points and rarely do we see 'support' pieces with this kind of potential offense output. There may be times you would rather only spend 2 points on a Necrotech, but I think most people will reach for the Ironmongers when they can.
What do you think, are the Black Ogrun Ironmongers the death of the Necrotech?