Game Workshop has been working with other manufactures to produce new games set in there GrimDark 40k universe. Now Devil Pig Games and Iello have taken a swipe at it with their upcoming game Heroes of Black Reach. We got to take a look at the "demo" of the game and puts you right in the Drop Zone!
The game is based off the Heroes System that Devil Pig Games is known for. This being a starter/demo pack, it's got just enough stuff so that you can play a few different ways with the components but it certainly leaves you wanting more.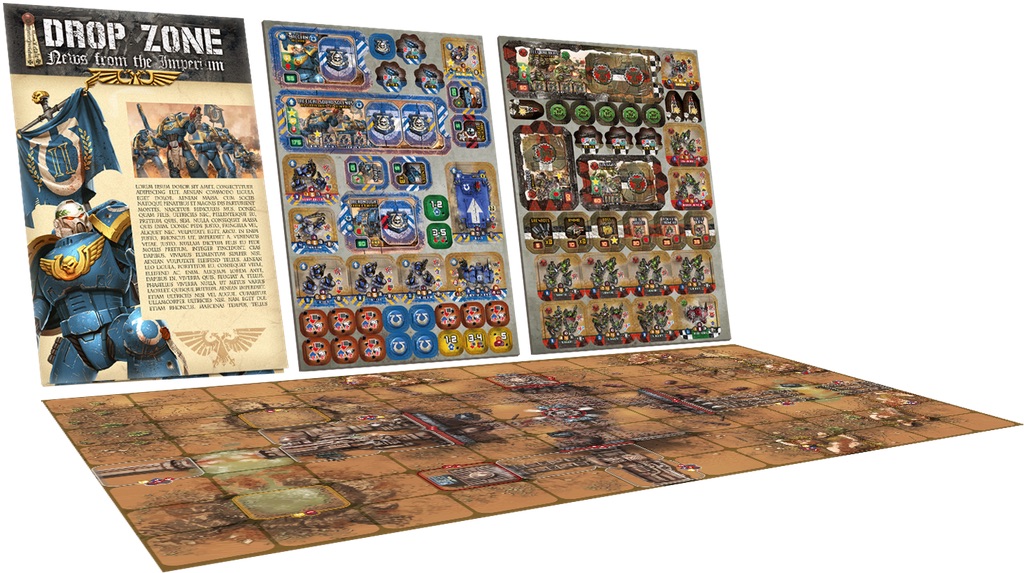 The board is a really more like a poster mat with the battlefield printed on one side. There is also a 10 page rulebook with a scenario inside that explains the game pretty well. The two forces are made of Space Marines and Orks and use the Heroes System style Unit/Markers.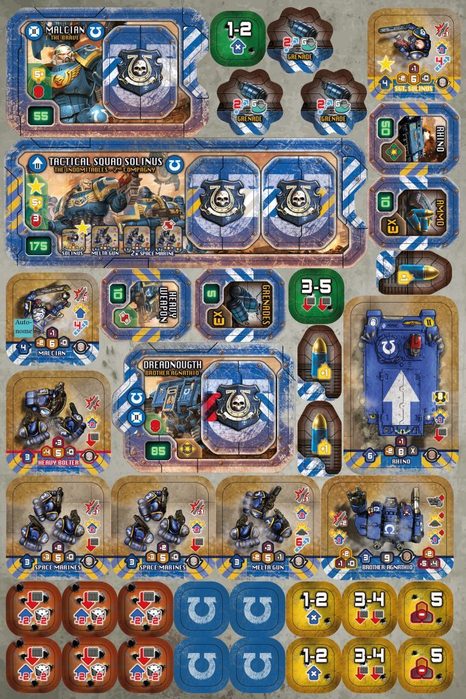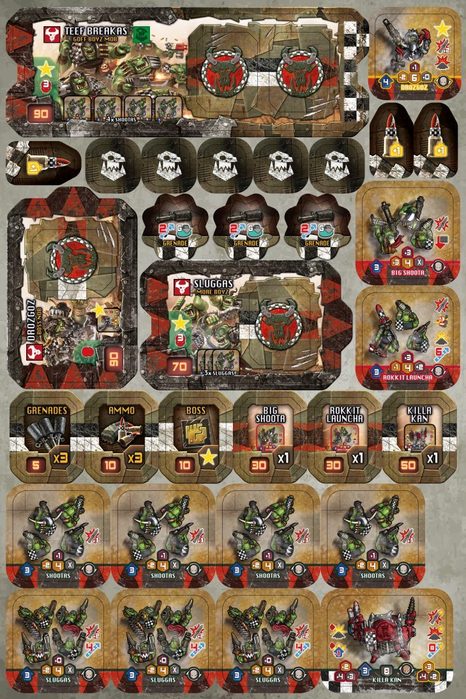 You can customize the unit with the different punch-out options and different upgrades cost different points. Those upgrades provide the units with different buffs as well. Not unlike the full scale miniatures game!
This is just the beginning from the looks of things. Devil Pig Games & Iello have lots of room to grow this game as there are plenty more armies for them to tap into. The Heroes of Black Reach Starter Box will be available soon along with the "Space Marine and Ork" expansions. The Drop Zone demo is out for pre-order and should be arriving in June.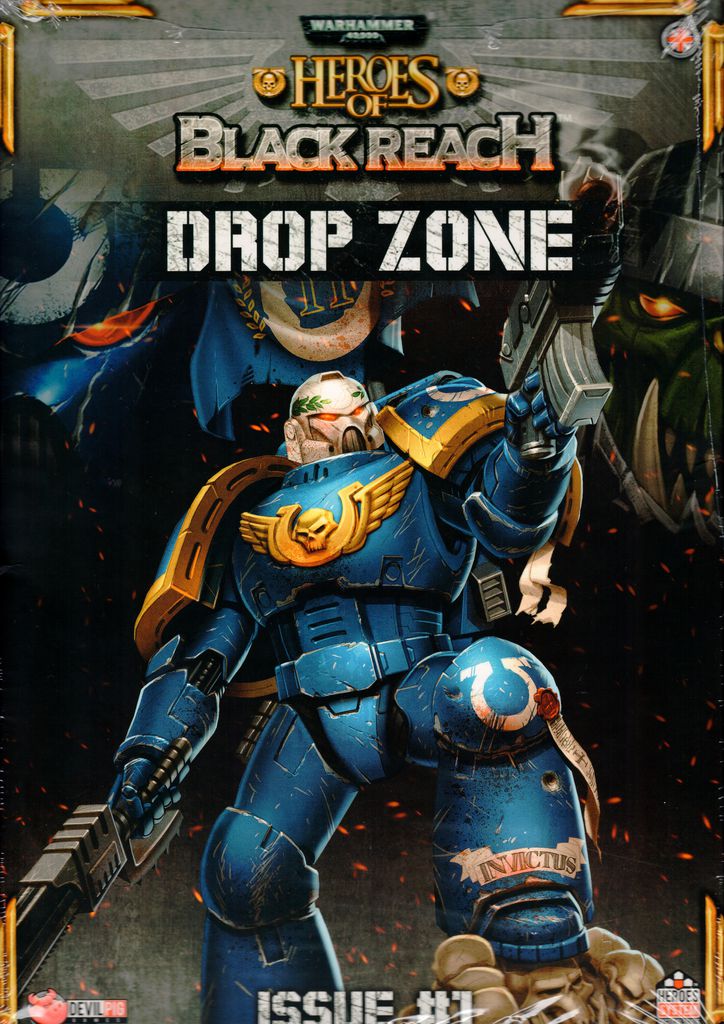 To introduce you to Heroes of Black Reach, we decided to make an entire standalone demo game – you'll just need to find 2 six-sided dice somewhere.  You'll be able to play a full game and fight for the Emperor or for the mighty WAAAGH! in a scenario which introduces the full Black Reach campaign from the core box.  

This Drop Zone #1 includes:

1 booklet (containing the rules and 1 scenario)

1 battleground poster

Ultramarines units

Brother Malcian

Tactical Squad (Solinus) with their Rhino
Wargear and Upgrade Options

Orks units

Goff Teef Breakas with their Trukk
Goff Sluggas
Goff Boss Mob
Wargear and Upgrade Options
Join the fight for Black Reach!