We know a new Knight Castellan is on the way and it's packing quite the load-out. Now the rumor mill is spinning up what appears to be the rules on the firepower this walking wrecking ball is bringing to the tabletop.
The Imperial Knights book is on the horizon – we know that it's up next after Harlequins drops later this week. We know there are going to be quite a few new units in the book, too. We've already got the rules of the Armigers for starters and we've seen the new Knight Castellan in pictures as well. The rumors are saying we'll see a character and some other things as well.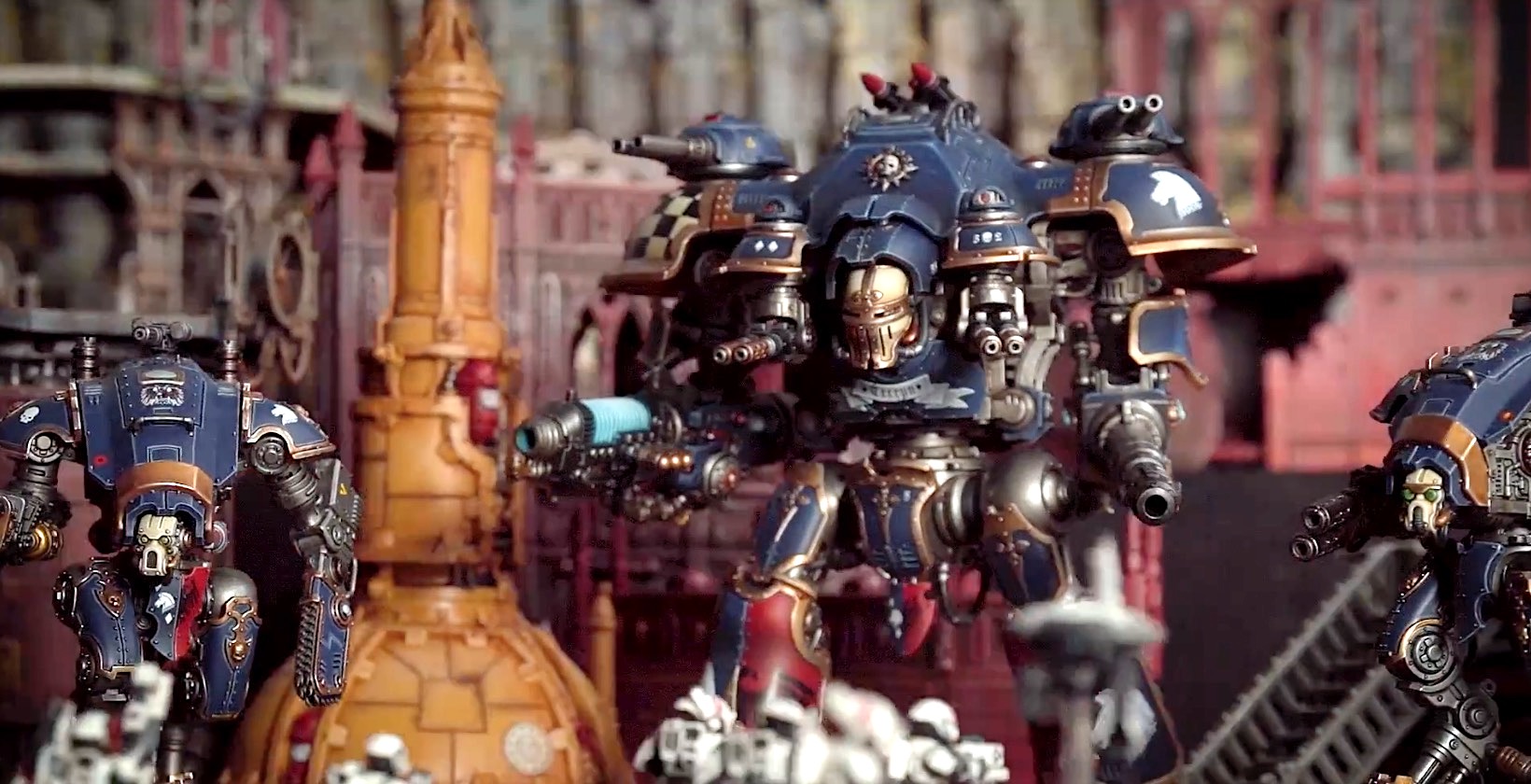 Well now we're getting some rumors on what the armament of the Knight Castellan will be along with possible stats and this is going to be one tough cookie!
Dual Dominus Class model kit is bigger than existing Knight. Both have one shot 2d3 autocannon missles D3 damage that ignore inv saves and can target any character with a strategem. Reload by docking with new terrain piece. Valiant harpoon: S16 -6 10 damage rerolls hits against big targets & d3 MW additional. Another strat makes the knight a Voidshield generator for Imperium keyword.

3+ improvable both INV & regular save, 28 wounds, T8 you can field 3 of these in an 1850 army (barely).
Okay, let's see if we can parse this out a bit.
One 2d3 "autocannon missiles" (which probably means strength 7, 48″ range Ap -1) and have a damage of D3. These attacks also ignore invulnerable saves.
There is a stratagem that allows the Knight to target characters, possibly with the "autocannon missiles" attack and more.
The Knight can reload this weapon by "docking" at the rumored new terrain piece.
Valiant Harpoon: Strength 16, AP -6, 10 Damage. Re-rolls hits against "big" targets and gets an additional D3 Mortal Wounds.
Another Stratagem that allows the Knight to act like a Voidshield Generator for friendly units with the Imperium Keyword.
3+ Armor save and 3+ Invulnerable save. And both can be improved to a 2+.
28 Wounds, Toughness 8.
3 of them can barely fit in an 1850 army.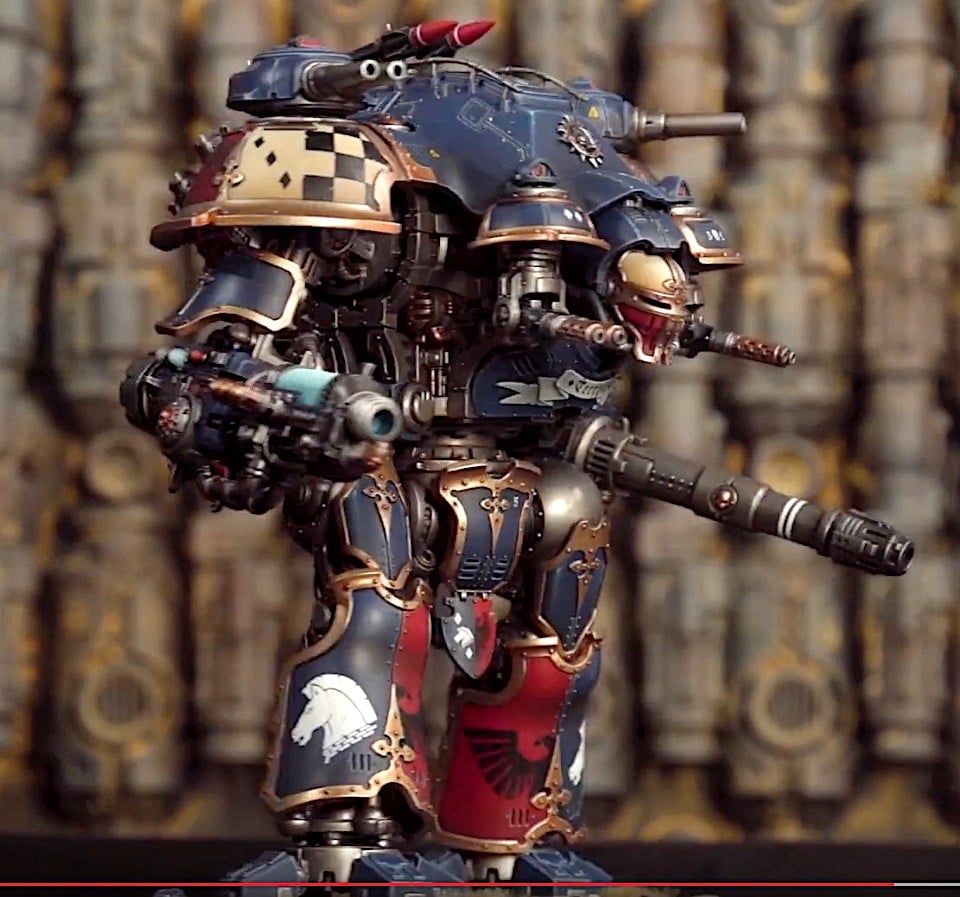 Well, that certainly is some BEEF! If these rumors pan out this new Knight could be the new king of the battlefield. Seems like the Knight Wars are about to start up again…
Are you ready to deal with this monster on the tabletop? How about THREE! Let us know your thoughts in the comments below!