Come take a look at the two new Idoneth Deepkin kits just out for Age of Sigmar.  Aelfs riding sharks – now you HAVE seen it all!

Akhelian Allopex & Guard
The Allopex is a mighty beast indeed. three sprues make up the aethersea shark and the Aelfs atop it have multiple weapon options. The smaller Akhelian Guard have 2 sprues apiece and also sport two different unit build options. Both these units are mast with either a 12″ or 14″ move, and the 8 or 4 wounds apiece will keep them swimming for a while with some enemy arrows sticking in their sides. In any case watch out for the Allopex's D:3 Ferocious Bite.
Sharktastic Rules
You can grab all of these form the GW site under the unit details: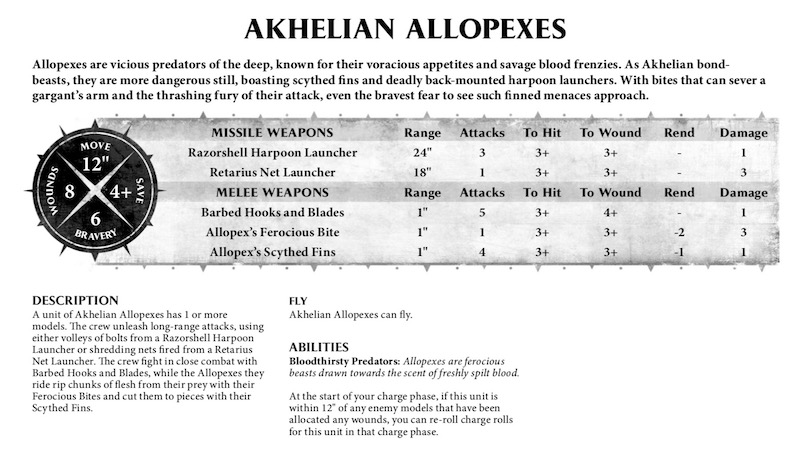 ~ We're gonna need a bigger boat.