It's been a couple of weeks since we've heard from the FAQ department, but they're back to clear up your questions about how exactly those space clowns play out.
This one is fairly short–it might be the briefest FAQ that we've seen come out, with all of the text confined to a single page. Notably, there's no errata, just questions and clarifications about ability interactions.
via Warhammer Community
Like this one about how the Riddle-smiths Masque Form and how it interacts with attacks that generate additional hits.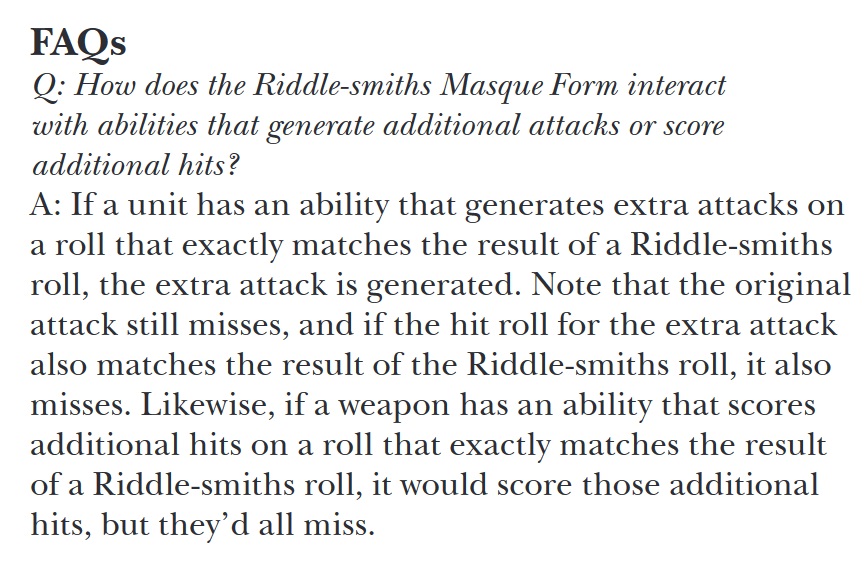 This changes things up a little. It makes those times when you roll double sixes really count extra, since they can shut down people generating extra attacks. Although if your opponent has a bonus to hit they might still manage to get the extra hits off of you, still it's nice to know.
Also of interest is a look at the mechanics of how Cegorach's Jest works with regards to movement. It has some wider-reaching implications. First let's take a look at the stratagem, which lets you shoot at units who fall back: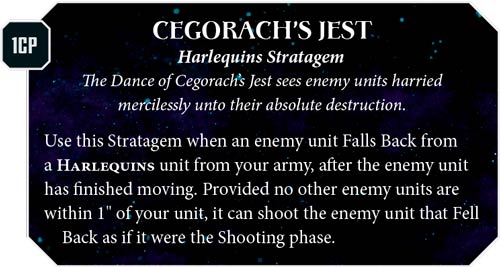 What's interesting is how GW looks at when the army has "finished moving."

This means there's a step between embarking where your unit has finished its move–which means that if you have a stratagem that lets you fire on a unit moving within 12″ or the like, anything that triggers off of "ends its movement" can sort of interrupt the unit boarding a transport where they're safe(ish), catching them out in the open instead. The rest of the FAQ is full of short clarifications like that, Yes or No answers that have slightly broader reach than you'd think.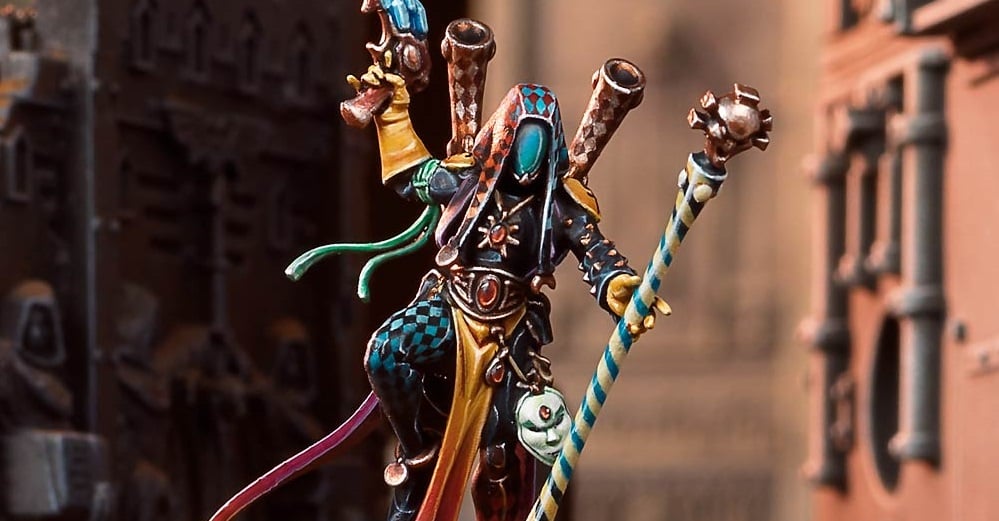 At any rate, with Imperial Knights released we should be seeing their FAQ by the end of the month, and who knows what we'll be seeing in that one. So stay tuned. In the meantime, find the full FAQ below.
Outro