Ten pages of glorious rules went into the core of the Age of Sigmar. Which is worrisome, because if I know one thing about cores, it's generally that they need to be ejected before the Enterprise explodes–see what's threatening the crew this week, right here.
I mean, ten pages of rules isn't too bad for an explosion. Maybe this core wouldn't blow up the Enterprise, but it definitely might wreak havoc on the Holodeck. But even that isn't saying much–installing a holodeck on your ship is like begging for literary characters to come to life and cause murder and mayhem, or to get yourself trapped again in a potentially lethal genre situation again, nevermind that there are safeties FOR THIS EXACT REASON.
But I digress. The crux of the matter here isn't a Fistful of Datas, but rather one specific fistful of data–the Core Rules for the Age of Sigmar, which are available now. For Free. At Games Workshop's fancy new Age of Sigmar Website, or also you can click the words Age of Sigmar Core Rules and be magically transported to a realm where Stormcast Eternals fight Chaos Daemons.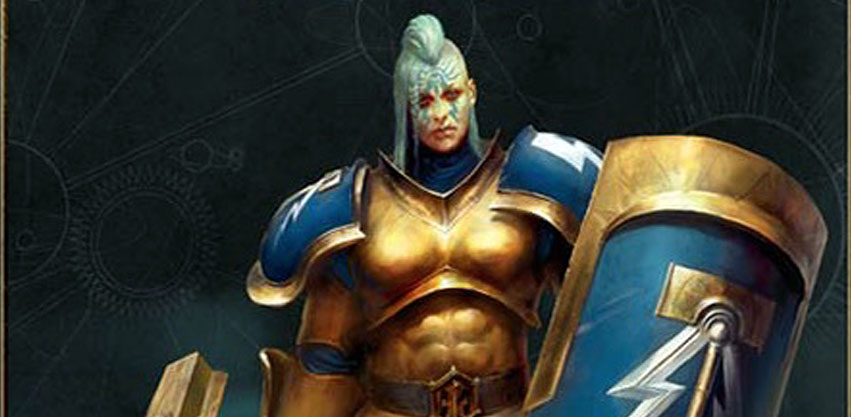 Where Sky Dwarves Ogors with cannon and harpoon, and where a bunch of Fish Aelves steal souls–because they themselves are born with withering souls. And probably withering soles? I mean all that magic might have a debilitating effect on the local wildlife.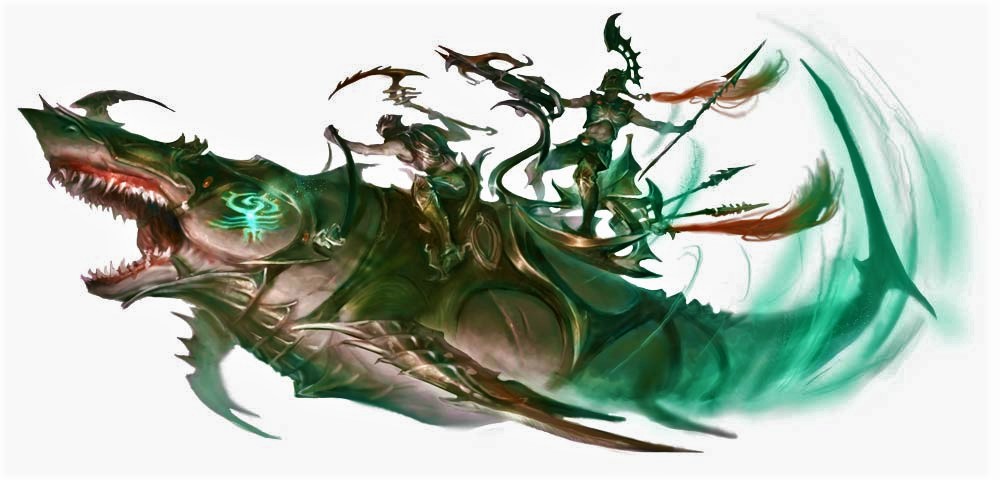 Though, to be fair, the local wildlife often has a debilitating effect on itself.
Or maybe they have giant soles. I don't know what spells they have yet–the Idoneth Deepkin can be from any of the Mortal Realms, so their spell selection could be whatever you need. At any rate, if you're curious about what's changed in the Core Rules (they are subtle, but meaningful), you can follow along with our video.
So gear up for battle, war has come (again) to the Mortal Realms. Which army will you lead?