The third and final named 'Hero' for the Nighthaunts has been unveiled – Reikenor, the Grimhailer is here. And Games Workshop is also showing off what this Triumvirate of Death will bring to the tabletop!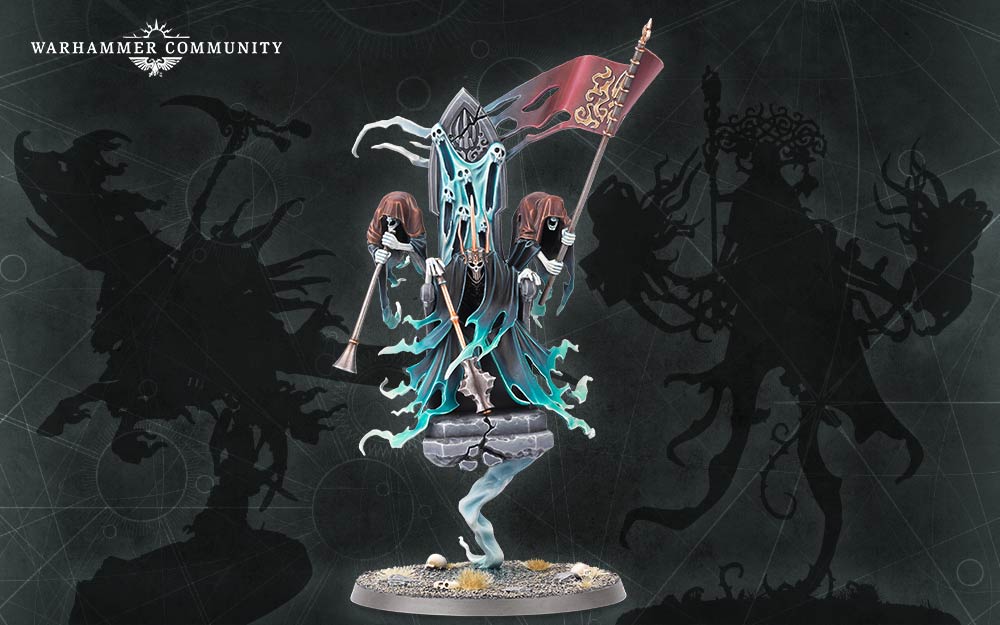 We've known for a while now that the Nighthaunts were going to get at least 3 new heroes to bring to battle. We met the Craven King first. Next we met the Mortarch of Grief: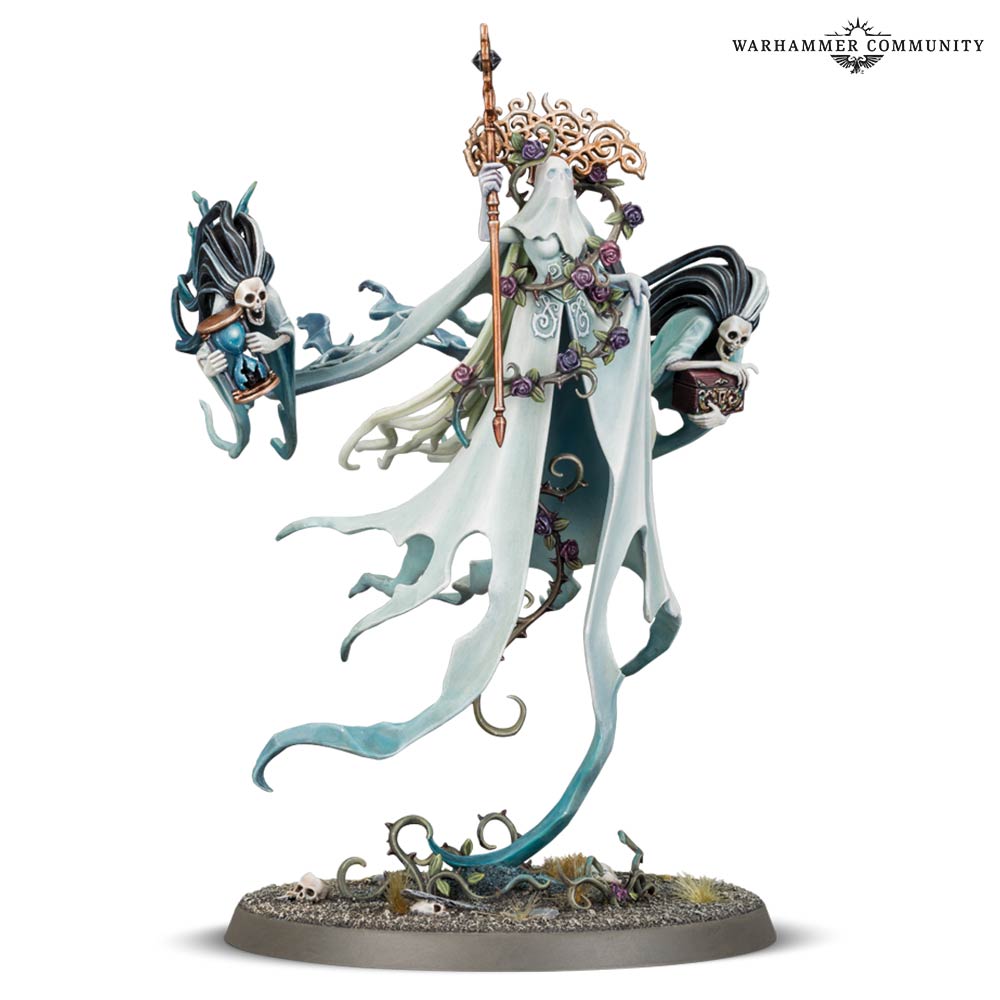 And finally we're getting a look at Reikenor, the Grimhailer: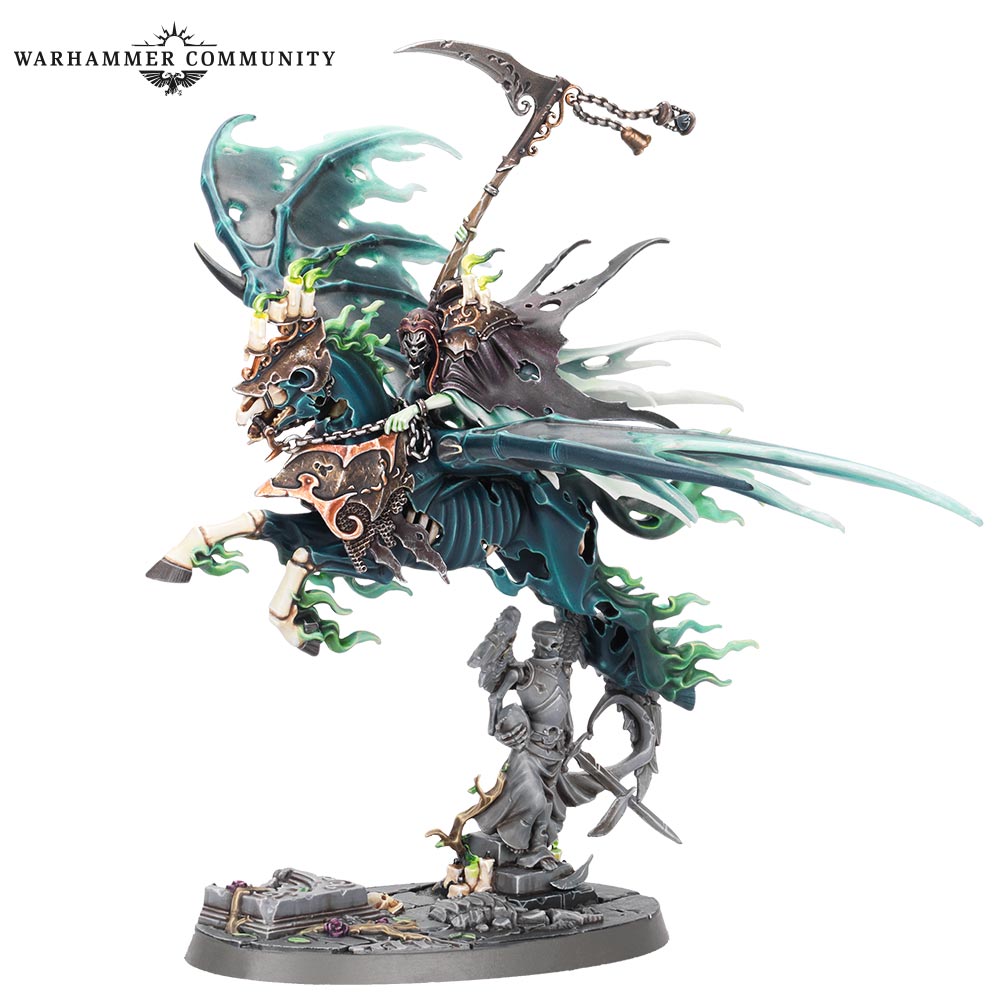 That's not all – Warhammer Community is also showing off some amazing artwork AND the rules too:
Lady Olynder, Mortarch of Grief
Rules wise, she's pretty spicy! Ethereal is something the entire army has so no surprise there. She can Fly as well. Frightful touch is an ability from her handmaidens and isn't new for the army either. But then we start getting into her special abilities.
Grave-sands of Time – Once per Battle cause D6 Mortal Wounds to an enemy hero within 6″ or heal D6 wounds on this model.
Lifting the Veil – This ability is pretty bonkers. You just straight-up cause Mortal Wounds to an enemy unit within 12″. You roll a D6 and on a 2+ the unit loses that many wounds! And if you kill any models, this model gets back D3 wounds as well.
Mortarch of Grief – Add 1 to the number of models that flee to enemy units that fail a battleshock test within 12″ of her. Thats not a -1 to their test, that's "Did you fail? Pull an extra model."
Grief-stricken – This is her signature spell. It has a casting value of 7 and target a unit within 18″. The target unit gets -1 to hit rolls and any melee attacks on that unit get +1 to hit.
No Rest For The Wicked – When you use this command ability, you bring back models to summonable Nighthaunt units that are with 12″.
Kurdoss Valentian, The Craven King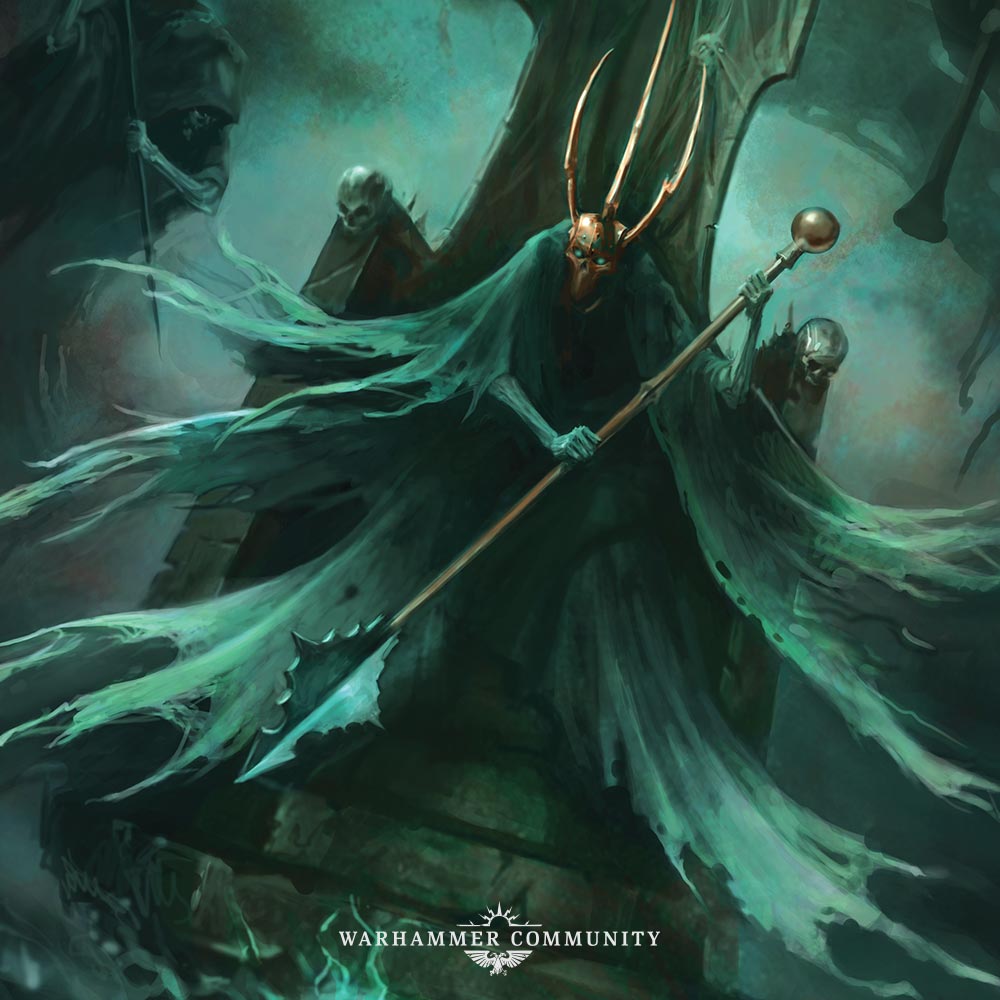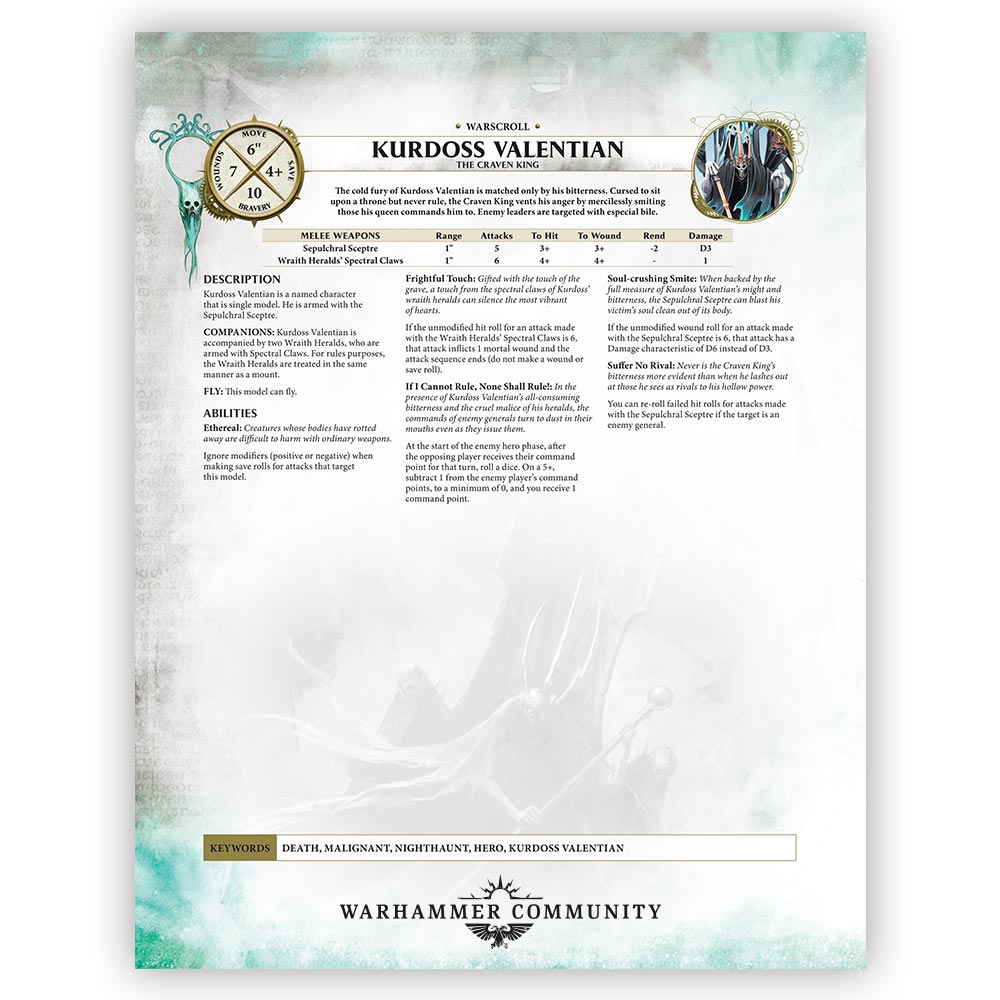 Kurdoss is another beat stick character. He hits pretty hard, can Fly and is Ethereal. He also has attendants that can attack in combat as well with the Frightful Touch ability. His abilities certainly make him seem like he's the muscle and not the brains of this operation.
If I Cannot Rule, None Shall Rule! – This ability just messes with your opponent's Command Points. On their turn after they receive a Command Point, on a 5+, subtract 1 Command Point from them and you gain an additional Command Point.
Soul-Crushing Smite – If you get an unmodified wound roll of a 6 then the attack from the Sepulchral Sceptre causes D6 wounds instead of D3.
Suffer No Rival – Re-roll failed hit rolls for attacks made with the Sepulchral Sceptre if the attacks are targeting an enemy general.
Reikenor, The Grimhailer
I don't really care what this guys rules are – I'm using him cause his model is cool. That said, he's got some cool rules if you want to have a strong wizard on the table. He's also no slouch in combat which helps. Again, he's Ethereal and can fly. He's also pretty fast with a 14″ move!
Corpse Candles – This ability lets you either do 1 Mortal Wound to an enemy unit within 12″ or 1 Mortal Wound to yourself. If the wound is actually suffered (meaning an ability doesn't prevent the Mortal Wound) then you get a bonus to your casting roll. You get +1 if it was an enemy model or +3 if Reikenor hurt himself.
Frightful Touch – His Fellreaper can cause 2 Mortal Wounds with unmodified hit rolls of a 6.
Reaped Like Corn – you can re-roll failed hit rolls with Fellreaper against units with 5 or more models.
Wraithstorm – this is his signature spell with a casting value of 7. Pick an enemy unit within 12″ and that unit suffers D3 Mortal Wounds. If any models are slain in that unit, they suffer an additional D3 Mortal Wounds.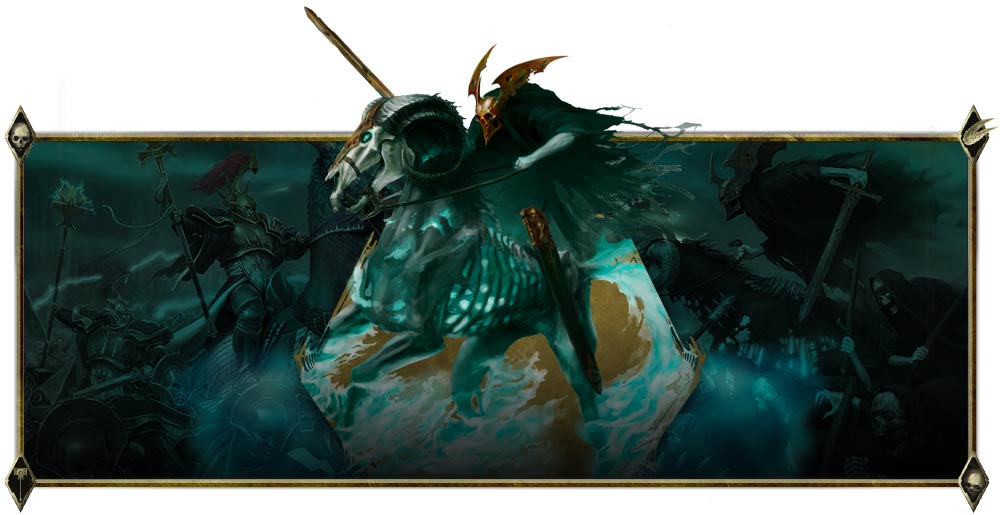 That's quite the info dump from GW for the Nighthaunts. I'm pretty excited to get all three of these new heroes on the tabletop. There are several more units on the way and a new Black Coach model too.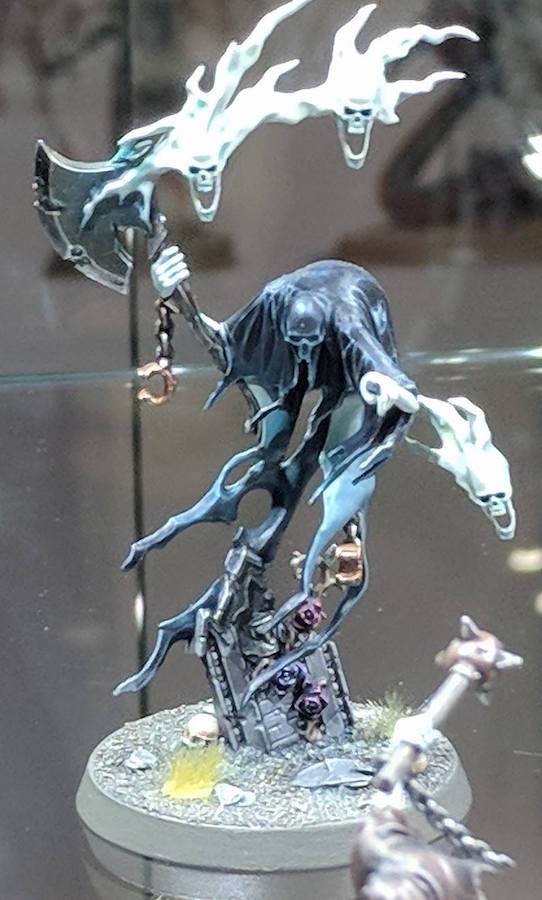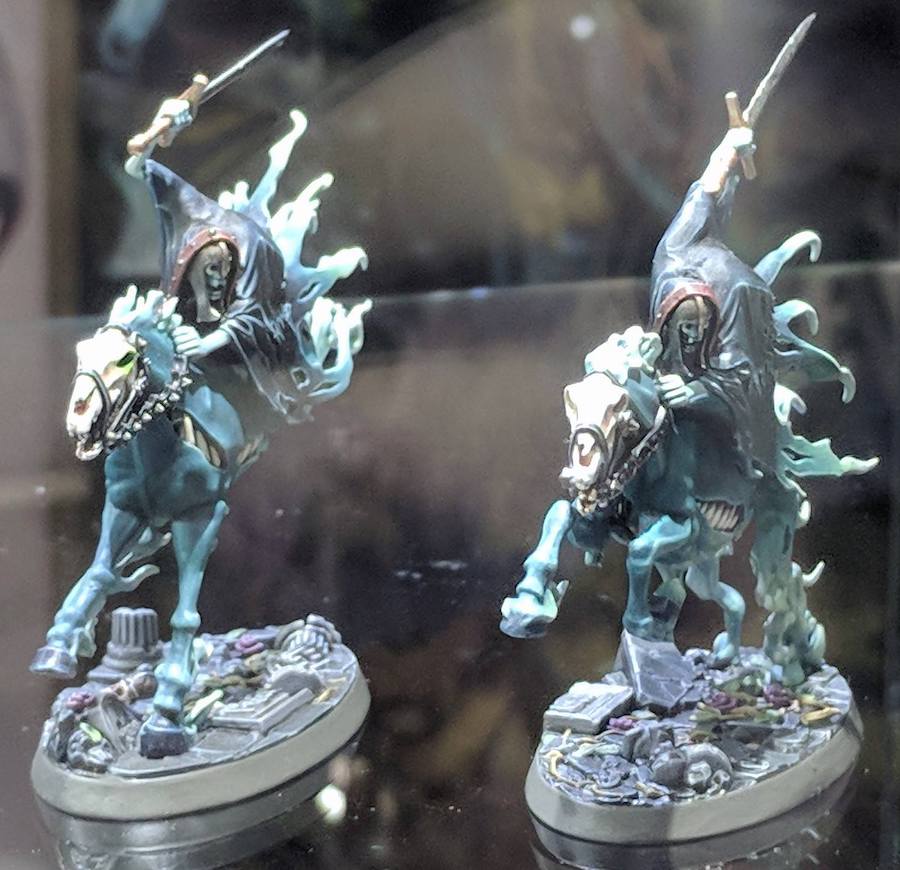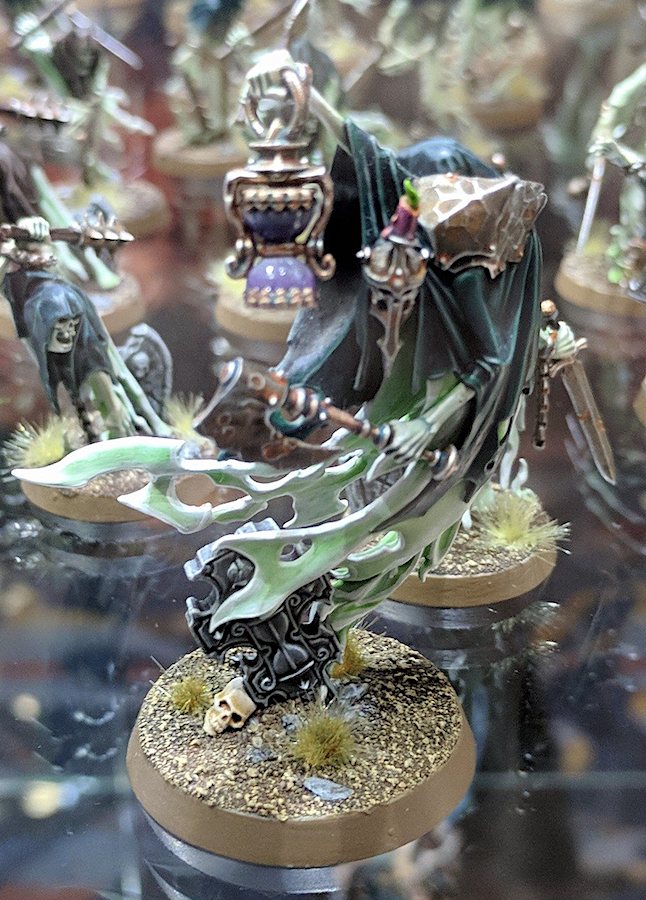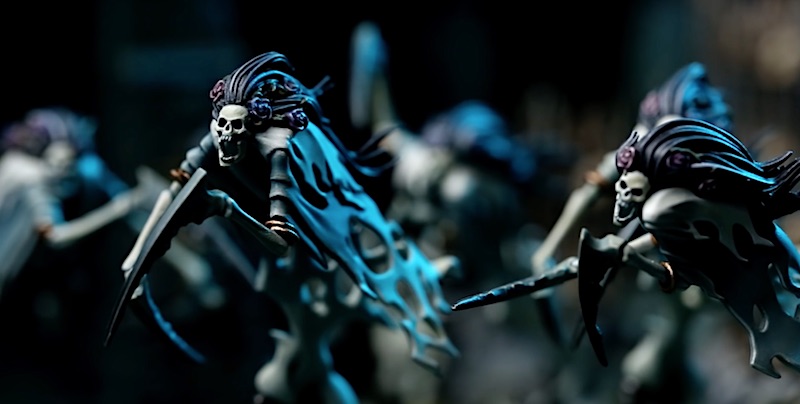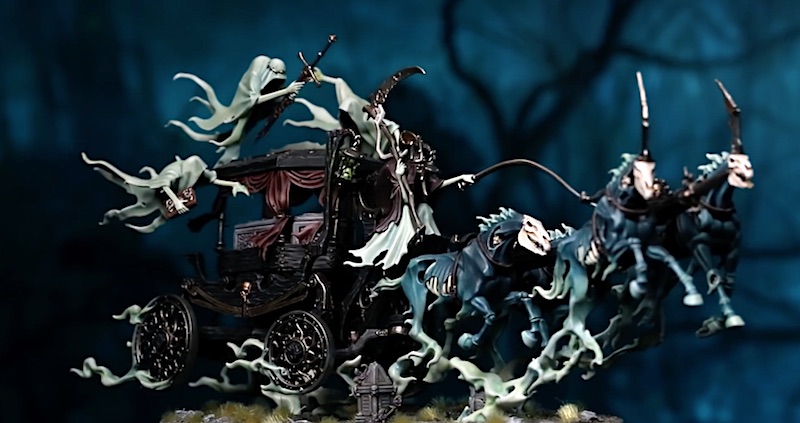 Are you ready for the Nighthaunts? They are coming for you…